Working the same shifts as the regular hospital staff, Emma Willis showed a determination to do the job properly, from mopping floors to taking blood samples and making cups of tea, says Emma Morgan
Production company Firecracker Films
TX Monday 22 October, 10pm, W
Length 6 x 60 minutes
Commissioner Helen Nightingale
Chief creative officer Jes Wilkins
Executive producers Emma Morgan; Sam Emmery
Series producer Laura Capaldi
Producer/directors Emma Jones; Mel Beer; Faye Gilbert
Production manager Leanne Codd
Post-house MSV
From the moment we met her, it was clear that Emma Willis was prepared to immerse herself in a project about the NHS and was particularly interested in maternity.
She told us how she had grown up thinking she would follow in her mother's footsteps and work in a hospital, and that she had a personal ambition to help deliver babies, but if she was going to do it, she wanted to do it properly.
She cleared three months of her diary to do the same hours as a normal member of NHS staff – two 13-hour shifts and two eight-hour shifts a week.
Delivering Babies commissioning editor Helen Nightingale and the team at UKTV agreed that with such a commitment from Emma, we should aim for a six-part series, and the hunt for the perfect maternity unit started.
We got out a map and decided that we would only approach hospitals within commutable distance from Emma's home. After all, for three months, this would be her job. The first we visited was Princess Alexandra Hospital (PAH) in Harlow.
We were immediately bowled over by the team of midwives and maternity care assistants, who were fiercely proud of their outstanding unit and team but were also really warm and good fun. Crucially, they were up for the challenge of hosting a film crew for several months.
The PAH team said that Emma couldn't become a midwife in three months – it takes years to train – but she could become a maternity care assistant and train on the job, supporting their midwives with delivering babies.
Bespoke training
The hospital agreed to give her an honorary contract and devised a bespoke training programme with clear milestones that she would need to hit.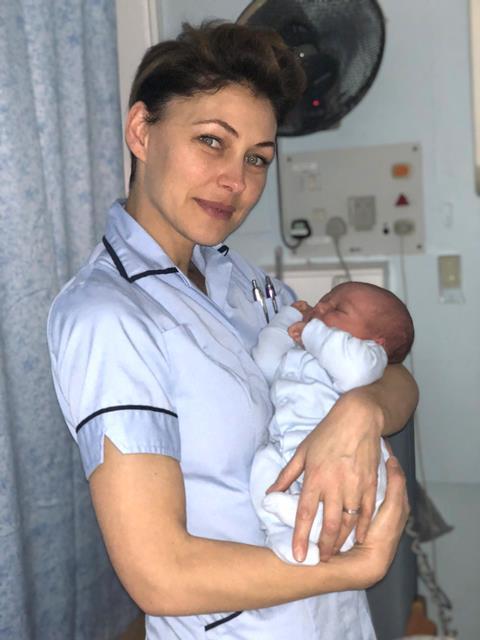 She would assist with births, learn to carry out baby checks, take blood pressure and blood samples and support breastfeeding, but she would also have to graft: making beds (with hospital corners), mopping floors, cleaning delivery rooms, sorting stock cupboards and making cups of tea – lots of them.
We wanted to capture the authenticity of Emma's journey and treat her as a documentary contributor – a charismatic rookie learning the ropes in a fascinating environment.
There would be no pieces to camera; instead, we would capture her reactions with on-the-fly interviews and follow her interacting with her co-workers and patients as naturally as possible.
She would meet mums and their families as part of the job, finding out their stories for the first time on camera rather than being briefed in advance.
On average, there are 70 babies born every week at PAH, but we knew that only a small percentage of mums would allow us to film them giving birth. The casting team spent a month reaching out to expectant mums that might give birth while Emma was in the hospital, but babies have a habit of not arriving when you expect them to.
We aimed to get three births per episode and wanted Emma to be involved with all of these featured stories, but realised early on that she wouldn't always be present.
We learned to accept that – leaving a birth at the end of her shift was the reality of the job. However, our cameras missing the moment was a very real concern.
We devised a schedule that would keep at least one member of our small shooting team in the hospital 24 hours a day, five days a week.
Emma Morgan - My tricks of the trade
Let your talent have an authentic experience – even if you can't fi lm it all, it will transform their journey on and off camera.
Listen to your team and be prepared to change the plan if it isn't working on the ground.
Keep the access open and transparent with routine senior manager meetings. Don't abandon your team.
Always respect the dignity of your contributors, especially when they are sharing intimate experiences with you.
There can never be too many hero shots of new-born babies. The edit will consume them.
The crew consisted of two teams of four – a self-shooting PD, shooting AP, researcher and a runner/wrangler – who split Emma's shift in half, with one team starting an hour before her shift began in the morning and the other finishing an hour after it ended in the evening.
Additionally, we had one digital video (DV) director who worked through the night to capture any births that happened out of hours.
Across the series, we followed 18 births. Emma achieved her ambition and was present at six, including a home birth in her very first week.
At the end of her time at the hospital, she claimed that apart from her wedding day and the birth of her three children, her experience as a maternity care assistant was the best thing she had ever done.
ACHIEVING THE LOOK
Emma Jones - producer/director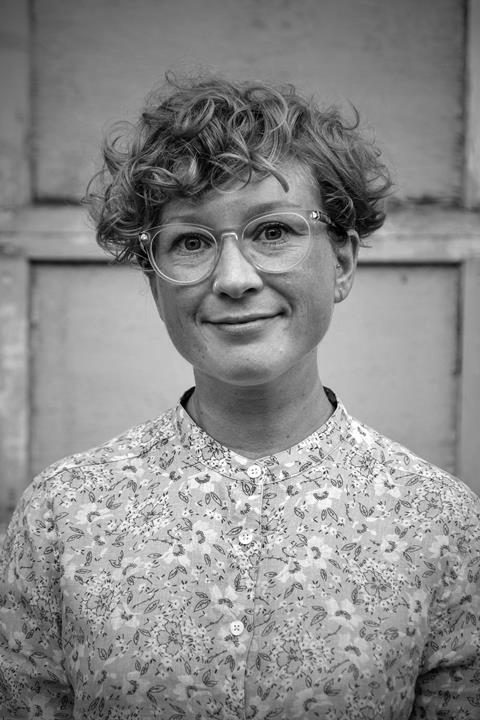 We spent a lot of time thinking about the best kit for achieving the look we wanted. We didn't want this to be another run-and-gun observational documentary series, with crash zooms and action chasing.
We wanted a series made up of considered and well-composed shots, where we moved around the space to get shots from different angles and heights.
While we had high ambitions, we also needed to be mindful of where and what we were filming. It wasn't practical to have multiple lenses, and the rigging of the camera had to be compact but also comfortable since we were shooting five days a week, for 10 weeks, and each shift was 10 hours.
With the aid of an Easyrig Minimax and a Hippychick baby carrier, which provided stability when shooting at hip height, the series was filmed on Sony PXW-FS7 cameras mounted onto Zacuto Recoil shoulder rigs.
This double-rig set-up meant we were able to comfortably film a scene if the space wasn't large enough for us to wear the Easyrig – which, in a busy hospital, wasn't uncommon.
We started off using a Sony 28-135mm lens, which was great for range, but we quickly found its f-stop limiting – there are parts of the hospital that are particularly dark, namely the theatre and scanning rooms. So this was switched for the Canon 24-70mm.
We also had a 50mm prime lens, which was used for backstory interviews with birthing partners.
DIFFERENT ENVIRONMENTS
Over time, two additional ports were added to the camera, so sound could be recorded on four channels. This meant we were able to have a radio mic on Emma and up to two other people while continuing to boom any additional contributors.
We were constantly adjusting our kit to suit the environment we were shooting in, but also to deliver the highest quality rushes.