Filming an ob doc that gets under the skin of iconic Scandi furniture giant Ikea was an exercise in trust, tenacity – and some heavy-duty meatball consumption, says Tom Swingler
Production company Raw TV
Length 3 x 60 minutes
TX 9pm, Tuesdays from 6 February, BBC2
Commissioner Jamie Balment
Executive producers Tom Barry; Liesel Evans; Tim Wardle
Series director Rob Farquhar
Series producer Tom Swingler
Lead editor Hamit Shonpal
Production manager Clara Thomas
Post house Molinare
Never in its history has Ikea opened its doors to a documentary team so widely. So why did they let us in, when so many others had failed to gain access?
One factor was the trust we built up early in the development process – led by the brilliant Avigail Cenci Di Bello.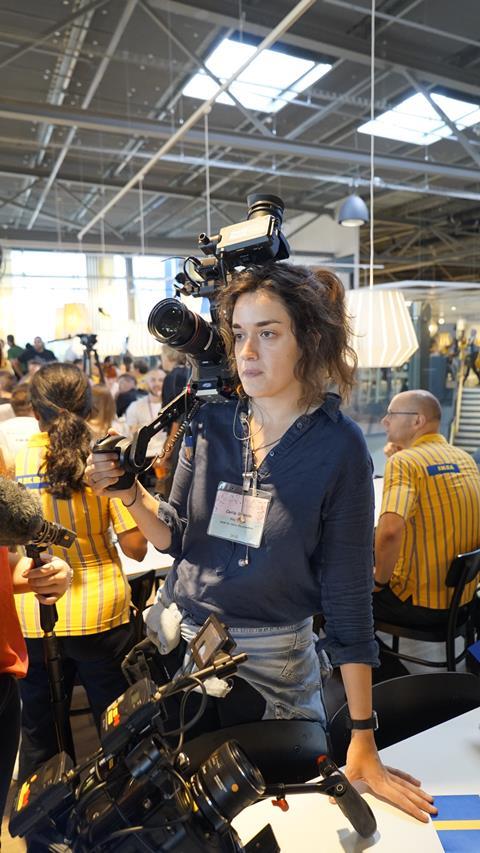 Avi tenaciously built relationships with the company, both in the UK and in Sweden. Over two years, she was able to encourage the many different parts of Ikea to entertain the idea of a documentary series.
Serendipity also played a part. It felt like an organisation that was going through the process of 'opening up'.
While this wasn't without caveats, Ikea understood that in the modern world, most organisations need to allow for a degree of transparency. So we were asking the right questions, to the right people, at the right time. Detailed negotiations with Ikea's decision-makers took many months.
Although there were moments when things could easily have unravelled – they were understandably nervous, having never done this before – the agreement was eventually signed in November 2016.
Only a couple of weeks later, director Rob Farquhar and I were on a plane to Älmhult, the small Swedish town where many of the retailer's key departments are based.
It is a rather odd and non descript town surrounded by pine forests. It is remarkable that such a vast operation has its heart in such a small and quiet place.
But across the year, Älmhult became our second home. We were there for almost three months, staying in the Ikea Hotel – where the menu rarely changes (meatballs anyone?).
We wanted to get under the skin of this iconic global brand and understand how it ticked – not through following process, but through character and narrative.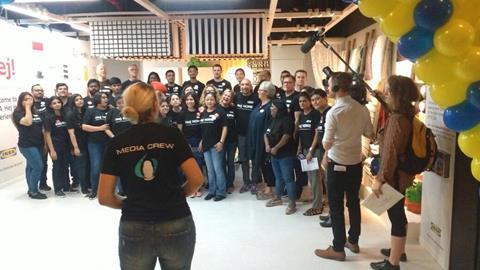 Ikea is massive, with more than 190,000 staff around the world, and hundreds of stores, factories and warehouses. Where do you start?
Finding the most interesting people in the business required many weeks of meetings, telephone calls and research. We would always bring the camera to these meetings as a 'prop' to informally signal our intentions – but not much filming was done. Instead, there was lots of 'fika' – a Swedish tradition of drinking coffee and eating cake.
As the head of innovation once told me: "Ikea is like a bumble bee – with the big body and small wings, you think it shouldn't fly. Although sometimes unsure and unsteady, it flies quite well."
This is what we found. Ikea is quite a 'flat' and democratic company, and it loves meetings – it loves to talk things through, to chew over decisions and make them collaboratively.
Deeply frustrating
The first few weeks of production were deeply frustrating. Having spent so long talking to Ikea about the series, we were desperate to get going.
We probably spoke to hundreds of designers, developers, business managers and other specialists. We'd often hear "you must speak to X", or "you should film Y". Most of these recommendations turned out to be red-herrings – but a few worked out.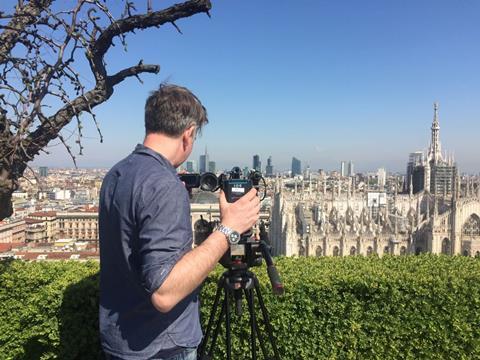 During our second trip to Älmhult, Sara Blomquist was mentioned to us while we were having lunch. She was a creative working on the catalogue, on which production was due to start in a few weeks. We rushed out to the massive photographic studio on the edge of town to try to find her, but to no avail.
As we were leaving, we bumped into a photographer who told us she was just leaving as well. We ran to the front door and came across Sara as she was whizzing out for her train.
These are the moments that make a series. What you say and how you introduce yourself can be crucial in terms of deciding whether to film and getting the contributor on board.
Sara didn't miss her train – that would have been terrible – but she was wonderful, and it was clear that she had one of the hardest jobs in the organisation. Two weeks later, we started filming with her and the catalogue story features in the first episode.
Tom Swingler - My tricks of the trade
Be open with contributors from the beginning. Tell them that you're going to be a pain; that sometimes you're going to ask difficult questions. There's nothing worse than being 'friendly TV person' at the start and then morphing into 'annoying shadow' half way through.
Never stop looking for story and contributor. Even if it's late in the day, you should always be inquisitive, and question what you have so far. That's how you make it better.
Observational filming takes time. Those meetings you're filming might be boring and dull, but if you're not putting the time in, then you've got no chance.
Learning the culture, the language, the sensitivities and the nuances of a company that has been so heavily influenced by its founder Ingvar Kamprad (who died this week aged 91) was hugely challenging.
Ikea isn't like many other companies, and the amount it was prepared to divulge ebbed and flowed during filming. Much of my time was spent reassuring people about our intentions or style, and explaining why we sometimes asked difficult questions, or why we weren't so much 'fly on the wall' as 'elephant on the wall' – a fair accusation as we rushed around the place.
But we took the time to do the groundwork, and this paid dividends later – trips to the Ikea offices were completely unencumbered by press management and this freedom is reflected in the series.
Although we never got to meet Ingvar, we felt that, through Ikea's actions, we learned about his philosophy.
I genuinely believe that everyone in the team played their part in making a series that truly encapsulates the scope, scale, complexity and quirks of Ikea. And I think both sides learned a lot from the experience.
BUILDING A NARRATIVE OUT OF FLATPACK FURNITURE
Tom Barry - executive producer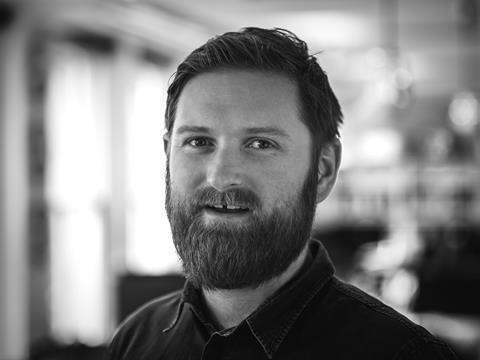 On average, it takes two years for a product to go all the way from the notepad of some cool designer in Sweden to the shelves of a big blue box in Bristol, Brooklyn or Beijing.
So right from the early days of production, we knew that things rarely happen fast at Ikea and that our best chance of filming narratives that played out in full was to identify a small number of stories and cover the critical moments over as long a period as possible.
That's how we came to start the edit with just 12 stories in the bag. That's not to say we didn't have a lot of material; far from it, we had hours and hours.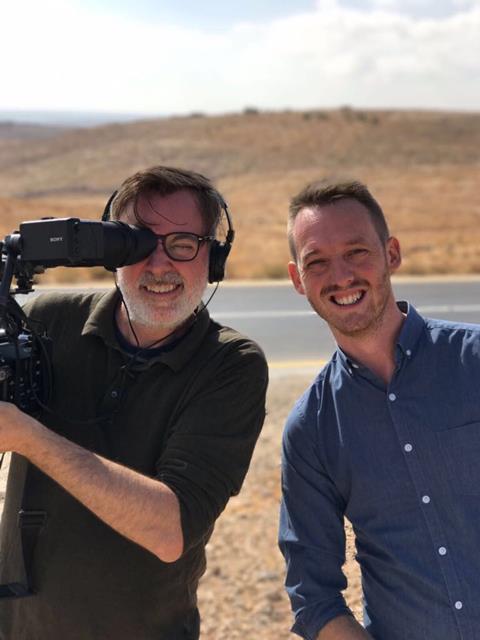 The challenge in the edit was clear: to tell simple stories from complex rushes, filmed around the world, with twists and turns that – due to the nature of having a small team covering multiple international stories – sometimes happened off camera.
We also wanted to make a show about a furniture shop funny. It was a daunting task.
We'd been looking at footage throughout production so we knew we had some really strong material with good contributors.
A personal favourite was Paul Fishwick in the first episode. He'd worked at Ikea Warrington for 30 years and told us how things had changed since the '80s, including his 'porno tache'.
HEAD-SCRATCHER
We knew that the footage told a fascinating story of how a global company operates. But working out how it would all fit together for a TV show was a head-scratcher.
Everyone who worked on the series had experience on access docs of one form or another, so we all knew that they weren't easy to put together. But everything surprised us: from the volume of material to the challenge of making compelling stories about the design, manufacture and supply of a set of bookcases.
Just as we hit a low point, one of our central contributors, Ikea head of design Marcus Engman, talked in the rushes about how creating a new product is a process of high peaks and low troughs, followed by a flat, comfortable line on a graph – just like the edit, we thought.
And he wasn't wrong. It wasn't long after that the stories became clear, we found the right tone, and things clicked into place, just like that graph.