Commissioners were wary of revisiting a well-covered period in history, but this extraordinary story needed to be told, says Dinah Lord
Production company Caravan Media/Global Road Entertainment
Commissioner Rob Coldstream
Length 1 x 60 minutes
TX 9pm, Saturday 27 January, Channel 4
Executive producers Dinah Lord and Matthew Barrett (Caravan); Phil Gurin and Tim Bock (Global Road)
Director of production Iris Maor
Director Nick Green
Editor Hugh Williams
Summary The testimonies of the last surviving members of a secret Jewish group who planned to get revenge for the Holocaust by murdering 6 million Germans.
"No more Nazis." That seemed to be the cry on every commissioner's lips in late 2016, whether British or international.
Commissioning goes in waves, and it seemed that we had hit the 'enough Nazis' one at just the wrong moment. But when you have an amazing story, you just have to keep bashing away.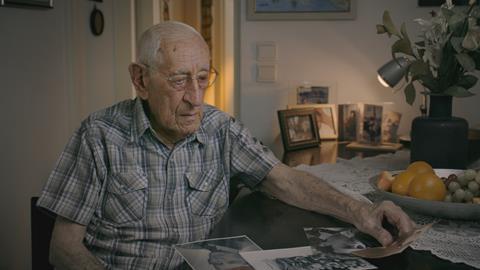 Six million Jews were murdered in World War II, but only a handful of Nazis went on trial. This wasn't enough for a group of Holocaust survivors, who decided to form a secret organisation – the 'Nakam', meaning 'vengeance'. Their plan: to exact their revenge by murdering 6 million Germans.
They nearly succeeded in poisoning the water supply in three German cities, but they were betrayed – so instead they poisoned the bread in a PoW camp holding SS officers.
Ironically, they had financed the plans with forged £5 notes that the Nazis had forced Jews to make in their concentration camps.
Unlike almost every other Holocaust documentary, we were telling a story that flipped the traditional narrative on its head. The Jews in our film weren't victims and their plan asked a different set of profound questions about the nature of justice.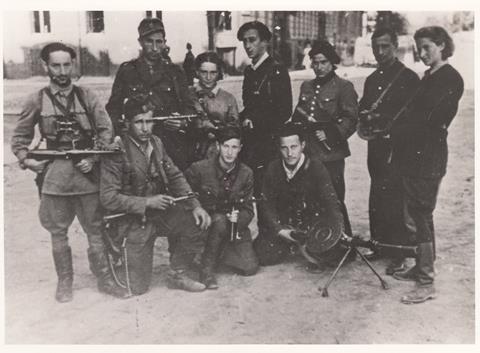 The last members of Nakam (also known as Avengers) were still alive – and ready to speak to us. They included a survivor of Auschwitz; the last survivor of the Warsaw Ghetto uprising; and two women who, as 15-year-olds, had escaped the Vilnius ghetto through the sewers and had fought with the Partisans.
There was also the last remaining survivor of the Jewish Brigade, a British Army unit made up of Jews from Palestine, who secretly sought out and executed SS officers.
They were extraordinary witnesses to history. And their story took in themes of retribution and forgiveness that seem particularly relevant today.
But just as we were ready to pitch the project, one of our contributors died. The remainder ranged from 92 to 97 years old, so it was clear that we needed to move quickly.
Maartje Hortje at All3Media International provided an advance and Marcella Gashe, the producer who had brought us the story, flew straight to Israel with executive producer Matthew Barrett to join Avi Merkado, the screenwriter who had tracked down the Avengers. Together, they got the rest in the can.
The first-person testimony that came back was breathtaking. But five nonagenarians, speaking Hebrew, weren't going to carry 47 minutes of television.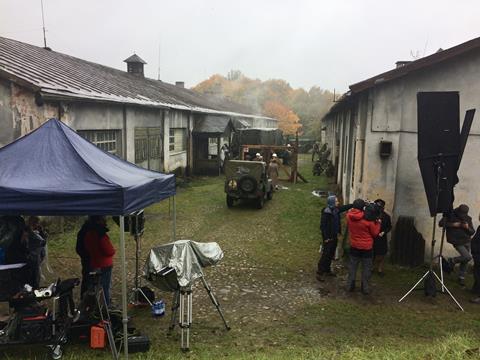 We wanted to tell the story as much as we could in their own words, but with so few survivors left, it was going to be a challenge to paint the whole picture. Worse still, the Nakam was a secret organisation; apart from a few photographs, there was no visual archive.
Luckily, Avi was still digging about in the archive at the kibbutz where the Avengers had settled. He uncovered a treasure trove of tapes, made in 1986 by the Avengers themselves, recording their plans.
Neither the Avengers nor the wider public had ever heard them. They gave us fantastic detail of the plot, spoken by all those who took part.
The story was a real thriller, and we knew we were going to have to dramatise large sections of it. Nazis, executions and attempts at mass assassination weren't going to come cheap. We would need a hefty budget to deliver a programme that did the story justice.
Channel 4 commissioning editor Rob Coldstream had seen the potential early on and backed the project, but C4 alone wouldn't foot the bill. Rob wanted it for Holocaust Day 2018.
The clock was ticking and we were still putting the financing package together. All the usual co-production partners had Nazi overload.
Dinah Lord - My tricks of the trade
Every production has a 'fuck it' moment when you just have to take a leap of faith. So often, they are the ones that give you the great creative moments.
Pay attention to everyone on your team, not just the ones at the top ith the loudest voices. With budgets so tight, by the end of production everyone will have worked well above and beyond their job description.
You spend more waking hours with the people you work with than with your nearest and dearest. It helps if you like them.
When their poisoning plot was foiled, the Avengers turned to Plan B. It's the same for raising TV budgets – you just have to go a bit further along the alphabet.
Our agent CAA then said that LA-based distributor Global Road was moving into co-producing blue-chip documentaries and wanted this one to be its first – both the C4 original and a feature doc version.
Negotiations took their normal, lengthy time, but by then, with 47- minute and 75-minute films to make in five months, we had to take a gamble.
Director Nick Green went to Israel to do a further round of interviews, supported by the tapes, while we set up the drama shoot in Lithuania and started the sync and archive edit.
Our director of production Iris Maor worked her extraordinary magic to stretch the budget. There was one ghastly final moment when, with an entire PoW camp waiting to be poisoned, and the drama cast and crew on standby, the money still hadn't come through. At that point, we just had to grit our teeth and carry on.
It was the right decision. This is a fantastic story, and the last chance to hear it told by the people who were there.
VISUALS ON A BUDGET
Nick Green - director
Large parts of the Avengers' story were highly specific. For example, they ended up carrying out their work in the bakery adjoining a PoW camp.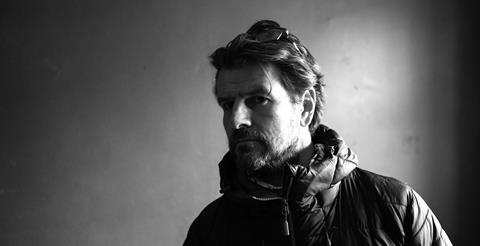 There they experimented to figure out the best way of killing thousands of people. The facts had never been unpicked before and it was all about the detail. To tell them, we needed some visual recreation.
Budgets are always tight and finding the correct locations is one of the most creative parts of the job.
This is a story that spanned Europe and we were fantastically lucky that our location manager got across the brief quickly. It was critical that locations were close to each other; the sets needed to be easily reconfigured, to save on the cost of moving a unit.
I had sent over some photos of the kind of place I had in mind and we hit the jackpot when he found the perfect location in Vilnius. The exteriors were ideal and there were a range of interiors we could shape any way we wanted. Critically, it meant minimal time spent moving the unit.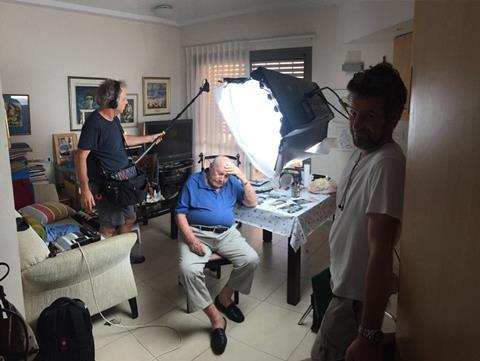 A film crew had been shooting a World War II story before we got there, so the walls and colours were dark, uneven and perfect. It meant we could divert money from our meagre budget to props and costumes. (It all counts.)
PASSING THE SMELL TEST
We were really chuffed with the way the shot material looked. We came up with a look for the grade with the colourist: it had to have the smell of kerosene lamps and the taste of ersatz coffee.
There were so many disparate elements to the project that we wanted to find some way of visually unifying the whole thing.
We decided to use slow diagonal tracks in terms of the way that the contributors were set up in the documentary elements and also in the reconstruction.
I'm really proud of the project. It looks lovely and it was a privilege meeting the real characters involved.