We Are Doc Women calls for female director quotas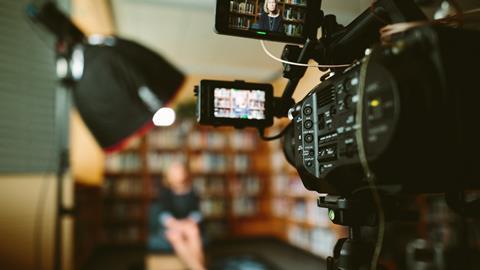 Men are three times more likely than women to be documentary directors, according to a We Are Doc Women report, which calls for the industry to introduce a 50% quota for females.
The Factual Television Survey Report, which combines a survey of 700 individuals and Creative Diversity Network data covering 21,000 episodes, found that between August 2019 and July 2020 men accounted for 72% of directors / series directors and 67% of producer directors.
On average it takes women longer to reach director level. Just 38% of aspiring female directors will secure their first credit within seven years of starting work in the industry, compared to 55% of men.
Men receive shooting opportunities earlier in their careers, with 40% offered the chance at researcher level compared to 23% of women – who are more likely to start shooting at AP level.
Within two years, almost half of men working in factual progress from AP level, compared to just a third of women.
However, when women do reach director level, they battle with a perception problem, the report reveals.
After their first director credit, nearly three times more women than men had yet to be offered a second role, with almost half regularly offered non-directing roles compared with 30% of men.
When they are offered directing roles, 70% of women said their rate is regularly negotiated down, compared with 48% of men.
Reasons for the inequalities cited in the report included the fact that men are commonly perceived as directors, while women are perceived as producers.
As one AP noted: "Men get cameras, women get clipboards".
Other challenges women face include returning to work after career breaks such as maternity leave, when they are 38% more likely than men to return at a more junior role.
According to We Are Doc Women founder Clare Richards, the gender bias has not been sufficiently addressed by an industry heavily reliant on freelancers with few statutory obligations to report gender pay gaps.
"As a result, it is a lot easier for gender bias that has been heavily baked into our industry for decades to go unnoticed," Richards added.
Recommendations
On the back of its findings, We Are Doc Women is calling for broadcasters and indies to ensure that there is a 50% quota of female directors across their factual output.
It noted that while broadcasters currently include quotas around diversity and disability they exclude gender.
We Are Doc Women also wants broadcasters to make gender breakdown figures across key editorial factual roles publicly available.
The organisation also wants all production companies and channels involved in factual TV to commit to mentoring schemes and commit to flexible working practices for parents and carers.