Aware that much online pornography is violent, degrading and can have a damaging effect, we wanted to see what it would look like if it was made by a group of mums, says Kate Farnaby
Production company Firecracker Films
Commissioners Sarah Lazenby; Clemency Green
Length 3 x 60 minutes
TX 10pm, Wednesday 20 March, Channel 4
Executive producers Emma Morgan; Jes Wilkins
Shooting producers/directors Guy Simmonds; Caroline O'Shaughnessy; Izzy Fonseca
Series producer Kate Farnaby
Post house MSV
Right from the start, we knew that casting, access and even crewing up for Mums Make Porn wouldn't be easy. The title is brilliant because it does exactly what it says on the tin, but the word 'porn' can make people react in funny ways and not everyone wanted to be involved.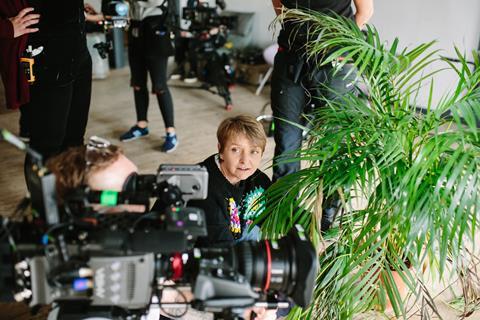 We're British and we're all way more prudish than we'd like to admit. Telling my 70-year-old Yorkshire parents what I was working on was the most awkward conversation I've had since they found the pill in my bedroom.
The commission began when Channel 4 said it wanted to find mischievous and noisy ways to tackle some of the most important issues of the day. That is the kind of challenge that the team at Firecracker Films love to embrace.
As a mum of teens, executive producer and creator Emma Morgan's original idea came from her own personal experience. The reality is that porn is everywhere and can be accessed by anyone, of any age.
Casting them mums
Porn itself is not the enemy and it is going nowhere; the problem lies in the prevalence of violent, degrading, hardcore, explicit content, which can have a very damaging effect on young people.
We thought that if porn is this generation's sex education, then what would their parents rather they were watching? If mums made a porn film, what would it look like?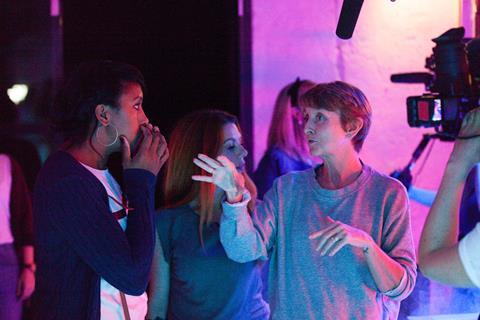 We knew the success of the whole project hinged on our cast. Luckily, we had a great casting team and a very supportive commissioning editor, Clemency Green. Between us, we agreed on our final five mums – who are all amazing.
They are a real cross-section of feisty, intelligent women that we feel represent modern mums in 2019, all of them facing the same challenges of parenting in a digital age and all of whom reacted very differently to the porn world.
One was a Christian from an Asian family and had never seen a porn film in her life, one was an avid porn watcher and another vomited when faced with too much bodily fluid on a porn set.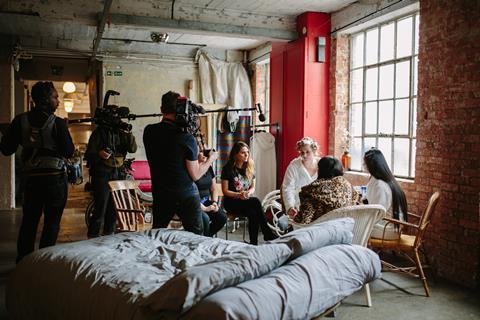 Once we cast the mums, we faced the next major challenge – how on earth do a bunch of total novices make a porn film? And how do we film them making their film, all within 10 weeks? As the producers, we were making a film about people making a film – it was all very meta.
We had three excellent PDs tirelessly following the five mums and capturing the reality of them making a porn film in an observational-documentary style.
We wanted to catch the highs and lows in the moment and see the mums making their own mistakes along the way. But we were also facing the usual challenges of any other production with budget and time constraints, so we needed them to do it quickly.
We tried not to overproduce the scenes, instead letting them play out as naturally as possible, often with emotional or hilarious results.
Kate Farnaby - My tricks of the trade
Access is everything. Gaining access to credible experts in the industry you're exploring will give your production integrity.
Keep your mind open if you're accessing and filming a world that you're not familiar with.
Have respect and remember this is someone else's life that you are being let in to; don't judge it.
If you have a big cast, try to make sure you have at least some of them geographically close to each other. Your team (and purse-string holder) will thank you for it.
Always carry hand sanitiser, especially on a porn set.
Perfect your 'not shocked' face.
Our producer, APs and researchers got some amazing access that would help guide the mums through the process and they gave us some brilliant scenes, such as going to the annual UK adult producer's awards and a scriptwriting session with porn writer Dick Bush.
When the time came for the mums to make their porn film, they put all their energy into creating an ethical movie with high production values, but for us, filming them filming a porn film was an enormous challenge. The preparation that went into it was immense for our production team.
We had our entire crew, plus the porn film crew, our five mums and their four porn performers – it felt like we were making a feature film, only with naked people everywhere.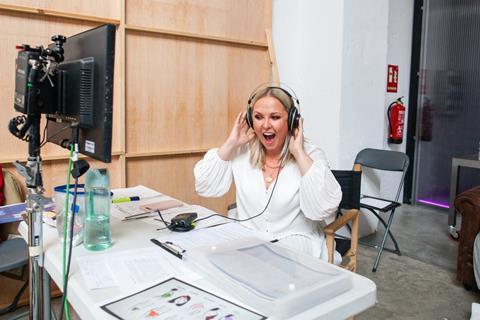 Capturing all the action on this crucial shoot was vital but it was very similar to all our previous shoots – we didn't have any idea what was going to happen and had to go with the flow without missing a second.
Being across the edit, I have seen just how much footage we shot in a relatively short space of time and it left us with a mammoth task. Having three cameras on big scenes was crucial to cover all the action, but it meant we had hundreds of hours of footage that needed wading through and whittling down to three.
But with a very talented edit team, we have a series that will make our audience think, laugh and get angry, and possibly horny. I doubt I'll ever get to say that again.
STRIKING THE RIGHT TONE OF MISCHIEF AND PURPOSE
Guy Simmonds, producer/director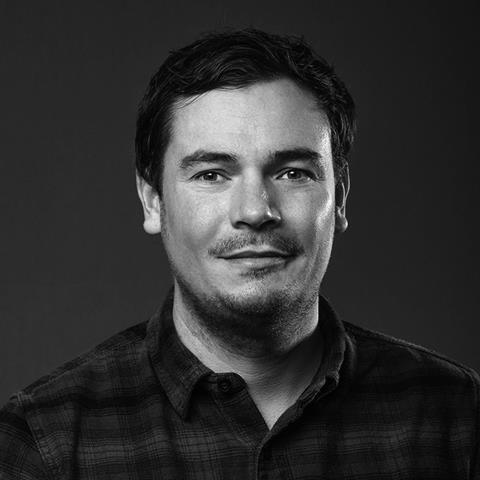 The conceit of five working mums making a porn movie is inherently funny, but at the heart of our series lies an important issue about the increasingly easy access young children have to hardcore pornography online.
As director, it was crucial for me that we struck the right tone.
From the outset, we wanted to make a series that mixed mischief with purpose; a comedy of manners, featuring five 'fish-out-of- water' mums that was both provocative and thought-provoking.
It was our aspiration that every episode should make us laugh, cry and think. No small task.
RETAINING AN OB-DOC FEEL
Visually, we wanted to film an elegantly shot series that despite its constructed nature retained an ob-doc feel.
Intimacy and feeling present in the room with the mums on their journey were important, be it when they were at home chatting to their kids, or on a porn set, feet away from the action.
We also worked hard to juxtapose the domesticity and comfort of our mums' worlds with the darker, often quite sinister culture of the porn industry.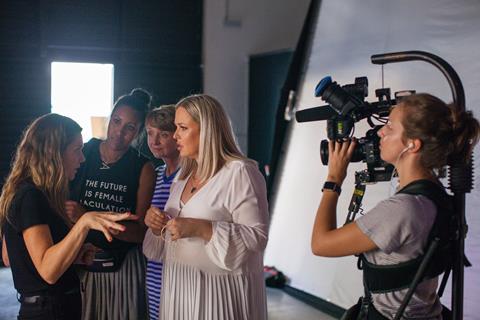 In terms of kit, we opted to film the series on Sony FS7s, fitted with Shape arms and quick-release base plates. The FS7 is a versatile camera that can handle run-and-gun-style observational filming.
But also, with a little more time and care, it can produce some beautiful, cinematic images that add production value. For interviews, we paired the FS7 with Zeiss Cine Prime lenses. The camera has the added benefit of being proficient in low light, which was handy on the porn sets.
I rigged the camera with a five-inch HD monitor, which enabled me to look away from the screen more often. This allowed me to maintain eye contact with contributors and keep a lookout for those interesting moments of actuality or cutaways on the periphery of my vision, which are often missed when staring at a screen.