We beat The Beast from the East to create C4's 'democratised DNA' daytime series, says Jane Kelly
Producer Big Mountain Productions
Commissioner David Sayer
Length 15 x 60 minutes
TX 1pm, 3 December, Channel 4
Executive producers Jane Kelly; Philip McGovern
Series producer/showrunner Lucy Wedlock
Producers Lucia Gavin; Alex Reilly
Post-house Ka-boom Post Production
Everyone remembers where they were back in February when 'The Beast from the East' hit the UK, Bringing ice-tinged 50mph wind gusts and huge drifts of snow across the country. Most people were probably wrapped up in their onesies at home.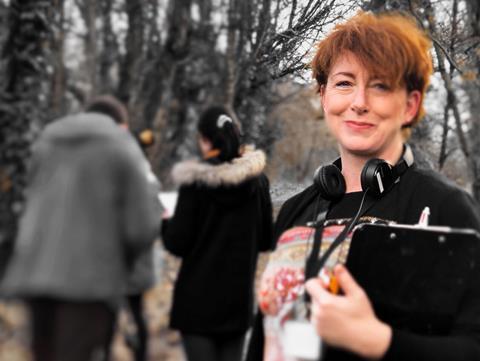 Instead, for me and our intrepid Big Mountain team, it was our first week of filming on a brand-new format for Channel 4 Daytime: My Family Secrets Revealed; 50 crew travelling from as far afield as Belfast and Bristol in the worst week, ever to try to film a new series. Therefore, we knew we had something special when over 100 contributors, from all corners of Britain, came in through the cold, all just to be a part of our series that week.
But I'm getting ahead of myself.
It started when Big Mountain chief exec Philip McGovern and I had an idea to democratise genealogy on TV. It was time to move past more celebrities digging into their pasts to give ordinary people a chance to connect directly with their own family histories. Genealogy Roadshow was born.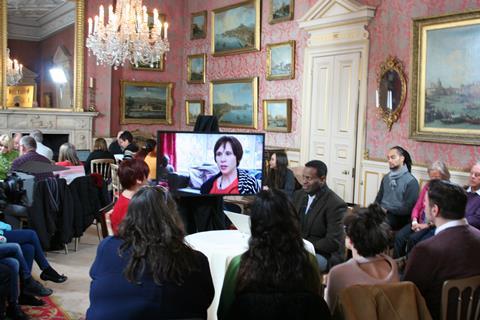 Launched first in Ireland and then in the US, the show ran for three years coast to coast on PBS. It featured breakthrough race and gender stories and was heralded by the network as one of its most innovative formats. The series – in all its forms – allowed hundreds to uncover the hidden stories of their history and gave millions more viewers the tools to start searching themselves.
Fast forward a few years and we had the chance to re-pitch the format to C4 as an emotionally charged daytime show. But rather than simply re-presenting the format in a new slot, we wanted to take the idea of personal history even further. If the first show democratised geneaology, now we wanted to democratise DNA.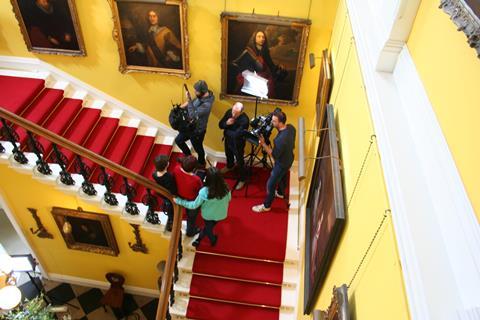 We brought Ancestry – a sponsor of our US series – to the channel as partner and co-funder. Ancestry's involvement not only supersized the production and made the series more achievable but also allowed us to re-invigorate the format with DNA testing, family reunions and stories that could be told as far back as our genes could tell them.
Northern Ireland Screen came in to support the show's production in the region and suddenly we had a big, timely and ambitious production with a large team pooled from local talent. Now we just had fifteen packed hours to fill.
The impactful format for it was to be a hybrid one: a combination of 'as live' location events and VT inserts. Featured throughout, a crack team of investigators would stand ready to give everyone their place in history – from reuniting people with estranged and unknown family members to solving long standing family mysteries, and from revealing surprising famous connections to uncovering unpredictable family histories.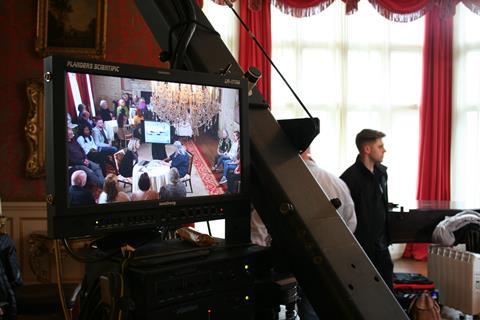 But that required the right team of experts to would guide our contributors through the series. Not only would our experts have to be brilliant historians and expert genealogists, they would also have to be great storytellers. A hybrid format required hybrid historian communicators to recreate a special moment in time for our audience on location – and at home.
We found the perfect talent team in genealogist Brad Argent from Ancestry, historian and writer Tessa Dunlop and law lecturer and historian Onyeka Nubia. With Sian Williams as presenter, we had the perfect combination of warmth and technical experience to help keep this monster of a production on target.
My tricks of the trade – Jane Kelly
Be curious. Our team led could get jobs tomorrow as historians and genealogists, such was the incredible amount of knowledge they had to absorb in a relatively short period.
Be happy to serve. Working as a huge production team in the full glare of the public is exhilarating and humbling. It's a real privilege to be close to the audiences we serve.
Be prepared. Working in Britain at any time of the year means always being prepared for whatever the weather throws at you.
Keeping up with them – and our fantastic contributors – required filming crews and producer teams working almost simultaneously in every corner of our stately home venues for each episode. It felt at times like Lucy Wedlock, our amazing showrunner, was choreographing the Olympics single-handed.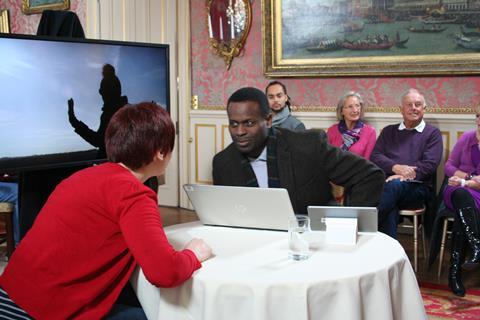 Along the way, the production team all took DNA tests themselves, so we could have a better idea of our subjects' storylines.
We all had great fun sharing our surprising results while getting a feeling of how incredibly timely our show was going to be.
With barely a casting call out, we had almost 2,000 applicants to be on the show. Amazing stories, ready to be explored, expanded and revealed. But on that day, barely ready for filming through the weather ourselves, we didn't know if our contributors would show in the snow.
But there they were. Bundled and chilled, but not deterred.
Our turnout was solid and our stories even better. Filming first in Bristol, where it threatened to snow and then Manchester, where the white stuff never stopped falling, we were amazed at how many people were prepared to battle through the worst snowstorm in Britain for 50 years in order to find out secrets in their family closets.
We worked through a huge array of heart-warming and emotional stories. We had tears of joy and sadness, exhilaration and relief – and that was just the camera crew. I don't think I've ever worked on a show where every one of the technical team were as engrossed in every set up as our audience was.
It was a testament to amazing family histories we found, and the programme we made. We can't wait for everyone to see it.
And it looks like we'll have another stormy day in to enjoy it too.
FILMING 'AS LIVE' EVENTS
Justin Davies, camera operator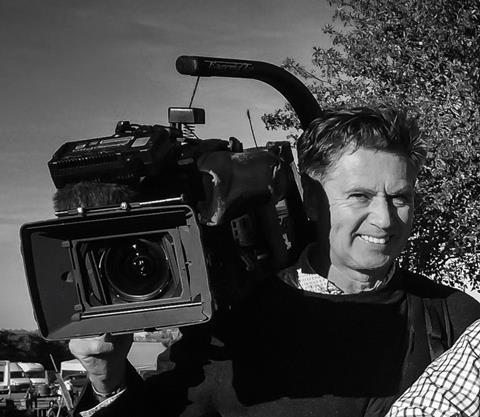 Filming 'as live' events like My Family Secrets Revealed is something I am very used to: I started out in 1983 at HTV Bristol as a studio and OB cameraman working on many live regional and network shows.
Being freelance the last 20-odd years, I've owned my own camera kit and moved more to portable single camera (PSC) shooting and have filmed everything from docs, sport and Blue Peter and for many years travelled the world filming for the Holiday programme.
My Family Secrets Revealed had people from all over the country travel to the locations, so we were very conscious that the key to capturing the stories was working out with the director and series producer in advance what the most important piece we needed to capture was.
In this case, it was usually the reveal of a long lost relative or a piece of information the expert team had come across and were telling the contributor for the first time. In that sense, you have one go and need to make sure the shots are right to capture the drama of the moment.
We shot on the Sony F5 in S-log with a mixture of both the Canon HJ11 wide angle with Sony adapters and the Canon CN7 lens.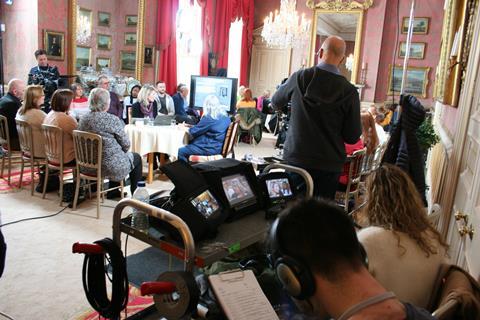 We didn't use talkback, so it was important we all listened to the stories and knew what was key. The range of stories was fascinating, and you couldn't help but get caught up in the drama of what had been found and the impact on the person seeking answers.
We had some B-roll crews to capture the pre- and post-reveal interviews, so having a dedicated sparks team looked after by top gaffer Dave Walters was great, allowing us to pre-rig the entire location and respond to opportunities as they arose.
Back in February and March we had the coldest snap I can remember, and the roads were quite treacherous. My van was not liking it, so the four-wheel drive vehicle owned Nick Bennett, my sound mixer of 30 years, came in handy.