When Donald Trump shut down the US government in a row over funding for his border wall, our tightly scheduled production almost got stuck on the launch pad, says Helen Thomas
Production company BBC Studios
Commissioner Craig Hunter (BBC)
Length 1 x 90 minutes
TX 9pm, 15 July, BBC2
Executive producer Helen Thomas
Series producer/director Rob Liddell
DoPs Tom Hayward; Steve Robson
Post house Envy
But what is Donald Trump going to do next?"
As a maker of science documentaries, this isn't something that has troubled me much. Sure, I've discussed it at dinner parties (after Brexit and before the need to become an interstellar species) but being able to foresee the next move of the POTUS had been on the back burner professionally. That was until I started making Stargazing: Moon Landing Special for BBC2, when being an 'expert' in American constitutional law became bizarrely critical.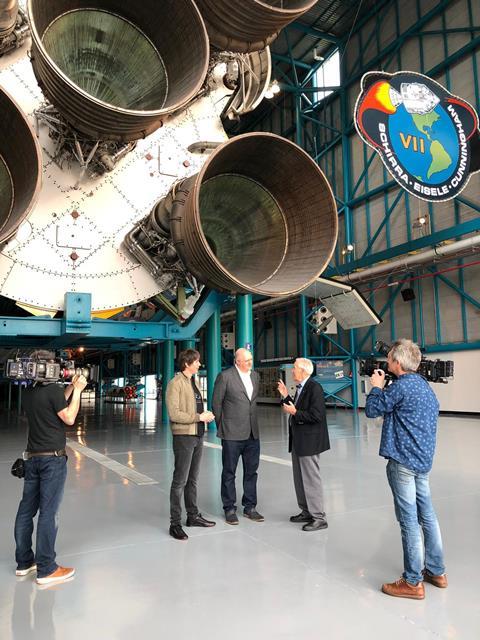 Stargazing is normally three live shows stripped across a week, but we'd been given a 90-minute 'as-live' slot instead, and had planned a different treat for the audience.
For months, we'd been negotiating with the Nasa press office to gain extraordinary access to the organisation's sites across America; to build a show that not only celebrates the 50th anniversary of the Apollo moon landings, but also delves into the thrilling future of space exploration.
It included filming the spine of the show with Brian Cox and Dara Ó Briain in one action-packed block at Kennedy Space Center in Florida. With Brian and Dara's diaries rammed, we had just four immovable days in March to film the bulk of the programme.
Added to this was a complex filming schedule for co-presenters Hannah Fry and Kevin Fong, criss-crossing America to cover everything from astronaut training innovations in Texas to test-firing engines for the world's largest rocket in Mississippi. With Hannah seven months pregnant, timing was critical.
But these things are par for the course in TV – until the US-Mexican border wall came into the mix. Funding for the wall was being blocked and suddenly there was a government shutdown. That included Nasa. Other than essential activities like assisting the International Space Station, almost everything stopped – and that included helping foreign film crews.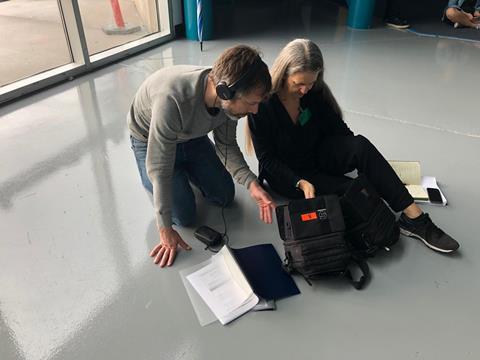 For weeks, our attempts at contact disappeared into the black hole of the longest shutdown in US history. Our filming dates – and Hannah's due date – drew closer and we realised that if the shutdown continued, we might not be able to make the programme at all. Thankfully, the shutdown ended on 25 January, but with the threat of another one beginning on 15 February – which would wipe out our only filming block with Brian and Dara.
We had to constantly evaluate the editorial and financial risks and decide at what point we would have to pull the plug – and so, 'What is Donald Trump going to do next?' became the office mantra.
Things came to a head on 15 February. Hannah was due to fly the next day, and the shutdown was still being threatened. At the end of a nail-biting day for us, and an extraordinary one for the US, Trump declared a national emergency. The proposed shutdown was off. Hannah boarded a plane and we were off.
After that, everything was plain sailing – relatively. Hannah and Kevin's filming trips produced lovely films and, thankfully, no unexpected births. The big shoot at Kennedy Space Center rolled around and we set off, looking forward to the glorious Florida sunshine. But we had forgotten the 'Curse of Stargazing Weather'.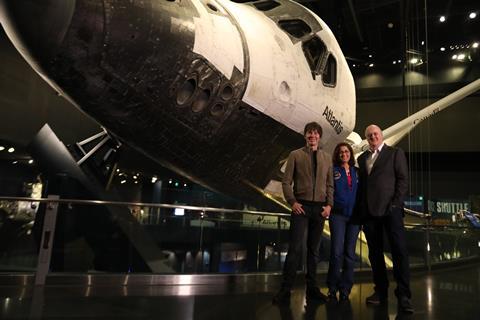 From out-of-season cyclones to heavy downpours during drought conditions, we always attract the wrath of the planet, so it should have been no surprise that on our first filming day in Florida, we found ourselves at the top of a 20-metre launch tower in a howling gale. As Dara commented: "Come to Florida, they said; it's the Sunshine State."
Helen Thomas - My tricks of the trade
Pick the very best staff. That's obviously not rocket science even if the programme is.
When you have to meet up at 5am on location with your talent in Florida, don't shift your time zone from UK time – a 10am GMT start, even with a late finish, sounds so much more palatable.
Learn to spot the weakest link in any situation and offer the right person/thing to give support.
Always try to film with an astronaut. They are, without exception, extraordinary people.
We were incredibly fortunate to film with three astronauts, one of whom was Apollo 16 legend Charlie Duke.
A sprightly 85-year-old with a sparkle in his eye, he must have told his tales a thousand times – but he made it feel like the first: how he was the only person in Mission Control allowed to communicate with Neil Armstrong, Buzz Aldrin and Michael Collins; how he guided Neil and Buzz to the lunar surface as they were on their last few seconds of available fuel, while everyone in Mission Control held their breath for the news that they'd landed safely.
"You've got a bunch of guys about to turn blue here," he'd said.bStories don't get much better than that.
So as Brian says, when you next stare into the night sky and see a beautiful moon, take a moment to think that 50 years ago, there were people walking up there. And if we choose, there could soon be people walking there again.
RECREATING THE ENERGY OF A LIVE SHOW
Rob Liddell - series producer/director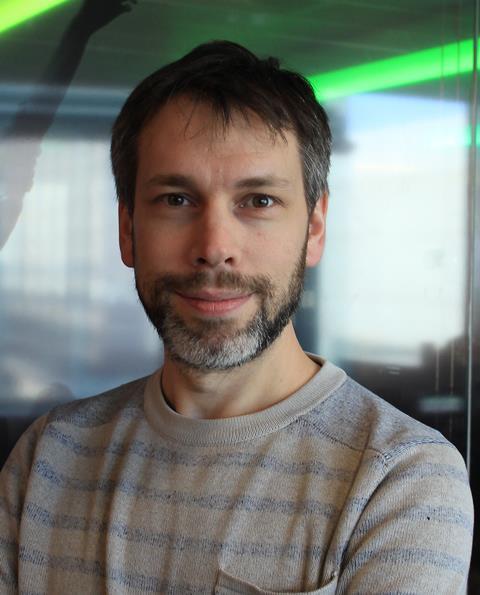 Part of the charm of Stargazing has always been that it is a live show – it helps create energy and gives the programme a unique tone. So one of our biggest challenges was how to maintain its style and tone in a pre-recorded format. We decided to think of the show as if it were live, an approach that affected every aspect of production.
In a live show, you can't change location easily on camera; it's almost always done through a VT. So right from the planning stage, we shaped our running orders so that any changes in location for Brian Cox and Dara Ó Briain would be separated by a film or VT package.
When it came to the shoot itself, we attempted to bring as much of the live routine as possible – starting with a full script meeting and block through of the demos. The shooting of links and 'as-live' items was all done multicamera, and we even had a teleprompter, which broke down after the first few takes so wasn't much use.
To keep the energy levels high, we made a conscious decision not to shoot repeated takes of each link, accepting we'd end up with some fluffs and rough reads, but that is what happens in live shows. It not only added a layer of authenticity but also appealed to the presenters.
CUTTING LATER
Once we got the rushes into the edit, we attempted to live-cut the multicamera interviews, often with slightly later cuts than you'd normally use.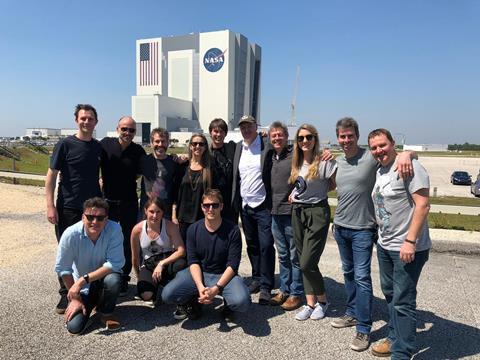 Meanwhile, when building the sequences, we ensured there were slightly longer pauses between items – imagining a director shouting "Cue Brian" or "Cue Dara". Even cutaways needed to be laid down a beat later than you would in a traditional doc.
The result is a programme that feels like it has all the energy of a live show but with the polish, breadth of location and insight of a documentary. The only thing that really thwarted us was, as ever with Stargazing, the weather: the film starts in a tropical storm and ends in glorious Florida sunshine.