Film-makers are changing the way they operate as digital players move into in-house originals
Documentary-makers are navigating a "changing" environment with the likes of Netflix and Amazon as the global SVoD players retool their non-fiction strategies.
Crystal Moselle, director of Sundance Grand Jury Award-winning feature doc The Wolfpack, told Broadcast that the relationship is evolving as the services move away from acquisitions and into commissioning in-house originals.
"Netflix and Amazon are not buying films any more. Everything is changing because they want to make their own films," she said.
Moselle was among a group of doc-makers, including Bafta-winning The Imposter director Bart Layton of Raw TV and The Queen Of Versailles film-maker Lauren Greenfield, who were speaking at a Sundance London event last week.
"The SVoDs are courting us at dinners because they want us to make our next film with them"
Crystal Moselle, director
Moselle, whose first scripted feature Skate Kitchen (pictured) premiered at Sundance Film Festival in January, highlighted that the event, which is usually a hotbed of activity for documentary sales to SVoD platforms, was "completely different".
"No one was buying but the SVoDs were courting us at dinners – because they want us to make our next film with them," said Moselle.
She noted that their involvement in commissioning changes the film-making process because "they want to be in there to give notes and have a say in the final cut".
The climate is vastly different from last year, when Netflix acquired Jeff Orlowski's Chasing Coral and Bryan Fogel's Icarus – which went on to win the Best Documentary Oscar in March – at the Utah festival, paying a reported $5m (£3.8m) for the latter.
However, Netflix's preference to strike deals that do not allow a theatrical release remains a thorny issue for some. Greenfield noted that this is not an issue with Amazon, which picked up her most recent effort, Generation Wealth.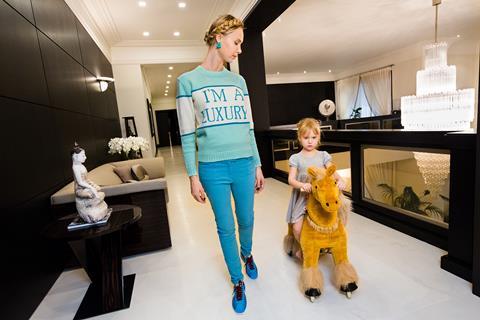 "Unlike Netflix, Amazon is really committed to theatrical, with a 90-day window before streaming. They were a very friendly place," she said.
The doc-maker, who sold her eating disorder doc Thin to HBO in 2006, claimed that targeting a theatrical release also depends on a film's subject matter.
"Thin is a movie about eating disorders and featured girls throwing up on camera. No one is going to pay to see that in a theatre but it was amazing how it reached an audience on TV. HBO did some great educational outreach around it," said Greenfield.
Jennifer Fox, who sold her first narrative feature The Tale to HBO earlier this year, said the broadcast deal was a "pragmatic decision" based on the dark topic of the film, which tackles child sexual abuse.
"The autumn cinema releases in the US were much lighter," she said. "HBO offered me millions of eyeballs immediately, while going theatrical felt like a high risk."
Doc-makers also noted that the boundaries between factual filmmaking and drama are blurring, with several directors at Sundance London crossing over almost completely into fiction.
Raw TV's Layton – whose docu-drama American Animals premiered at Sundance in January and opened in US cinemas last week – claimed that there is now more room for experimentation within documentary.
Fact and fiction
American Animals, a crime drama based on the true story of a library heist at Transylvania University in Kentucky, includes several real-life interviews.
A number of recent UK efforts have also trod the line between documentary and fiction. Most recently, Brinkworth Films was commissioned by Channel 4 to transform a series of audio interviews with the families of paedophiles into a docu-drama. Offender In The Family (w/t/) features actors lip-syncing to protect the identity of those involved.
Emma Cooper, global president of non-fiction for Vice Media-backed Pulse Films, is currently producing an eight-part series about missing girl Madeleine McCann for Netflix.
She warned that it is vital for film-makers who are venturing into drama to maintain the authenticity of their projects and said she "worries terribly about misconstruing something" for the sake of drama.
"We are doing a drama recreation shoot at the moment for a Netflix series and I'm obsessing about making sure everything being done to heighten the story is something I can stand by when it goes out," she said.
"It's exciting that doc-makers are getting into this world and making these stories because we're not going to bullshit. We will put our own vision on it, but we won't do something that's untrue."