Our series focused on inmates who we could all identify with and a jail where the key aim was rehabilitation, says Rebecca Mulraine
Production company Amazing Productions
Commissioner Kate Teckman
Length 6 x 30 minutes
TX 8pm, 31 July, ITV
Executive producers Rebecca Mulraine; Tania Fallon
Series producer Nic Bathurst
Producers Ben Phethean; Eliana Lafone
Story producer Janette Hodds
Post house Coda
Like many ideas, it started with a chance conversation on a train, as we chatted to a prison governor about the challenges of rehabilitating prisoners.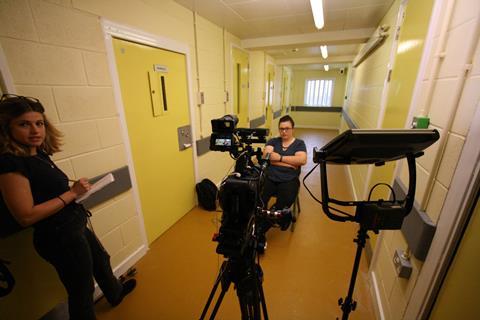 We knew that work training and release on temporary licence, where offenders leave prison to do a job and return in the evening, was a key part of the reducing reoffending package.
This editorial angle got us into many prisons. We filmed a taster with HMP Onley, where inmates can work for Railtrack or a mock Halfords-style store.
However, a year into development at our own cost, and despite great relationships with the Ministry of Justice (MoJ) and ITV wanting the series, we were back to square one when a new prison government agency was set up.
Rehabilitation focus
Our eureka moment was discovering that the Isle of Man is not under MoJ jurisdiction. Development producer Will Brown got on to it and we headed there to meet governor Bob McColm. We immediately hit it off.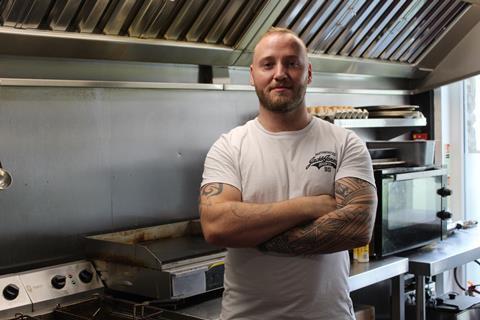 The island, which looks like a cross between Cornwall and Scotland, is tough on crime and makes its own laws; prison and probation are combined and run by the governor. Bob told us he was determined to get rehabilitation taking place in the local community, and his small prison is staffed by men and women who really care.
So we shot another taster, which radiated warmth, real humour and pathos, and featured accessible characters. ITV soon commissioned us for a six-part pre-watershed series.
We owe a great deal to the governor, who, after 40 years running UK prisons, saw our series as an opportunity rather than a threat. Once our team of five was assembled, we were hostage-trained and then given full access. We wanted to feature prisoners who felt recognisable to our audience.
Rebecca Mulraine - My tricks of the trade
Always remember that the governor is boss. We worked to build a strong relationship with the governor and his deputies. It was their gaff and we were the guests.
Explain to people if you are not going to use footage that you have taken some time to shoot. Our scenes, with prisoners on probation, who we had not seen in the prison environment did not work.
Don't wear iPhone watches in prison. They're not allowed.
Do take time to consider GDPR special category data rules before you embark on a production. They are very important to establish.
What we found on the wings were people like us, who, for a multitude of reasons, had made the wrong decisions and were trying to turn their lives around. The prison comprises 40% drug offenders, even though drugs on the island are three-times as expensive as mainland UK.
I was shocked to meet a bubbly, bright 18-year-old girl, whose first offence was making crystal meth at home. She saw the prison education service as a real chance to get A-levels and attend college on day release.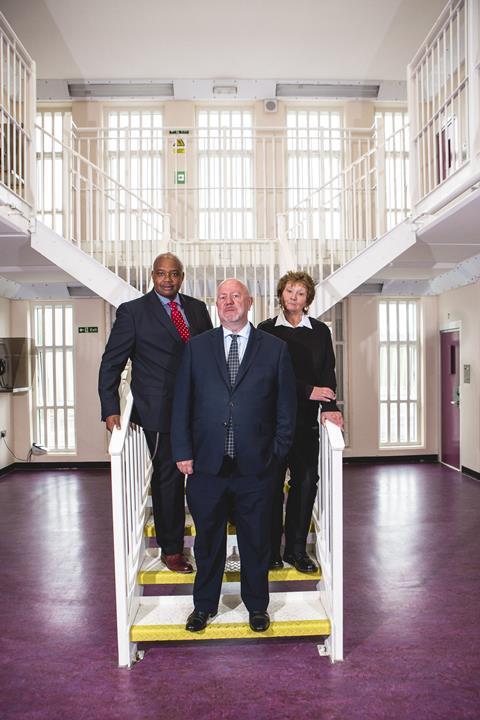 Winning over staff and prisoners took time. Once embedded, series producer Nic Bathurst and producer/ director Ben Phethean found prisoners whose stories allowed us to follow them on and off the wing. We met local businesses that employ prisoners during their sentence.
Unlike in the UK, these operations were small-scale, so it took some persuading café owners to allow a film crew to identify them and what they were doing. Elsewhere, we filmed with prisoners' families and probation staff.
Officer relationships were key to our series, and producer Eliana Lafone did an amazing job of cementing those and keeping abreast of issues that inevitably came along. We also learnt when to go on to the wings, and when to give them a rest. After all, they are the prisoners' home and when you're at home, visitors can drive you mad.
Near the beginning of the shoot, we filmed a 'wing spin', in which officers make an unexpected search for drugs or other banned substances. The prisoners sulked for a few days because they thought we had grassed.
One issue we had zero control over was reoffending. Most of our prisoners would be released during filming. Our budget was based on filming for six months, but this was extended when one of our contributors reoffended.
Luckily, we had saved money by renting a house for the team; this worked well – so well, in fact, that we soon had our own table in the village pub.
An unexpected challenge was getting the music right for our 8pm series coming straight after Coronation Street. We needed to set it apart from other prison docs but nothing seemed to work. Then one of our editors, Gabriel Edvy, came to the rescue.
She started laying in bluegrass, gypsy jazz and Duane Eddy twangs, and suddenly our cuts had a proper identity.
We offlined for longer than budgeted. It took time to strike a balance that enabled us to tell poignant real-life stories with the sadness and humour of the everyday for a pre-watershed audience.
We are thankful to ITV's Kate Teckman for her massive support, and are proud of the series, which shines a light on a unique prison where the governor and staff are trying hard to make a real difference.
CHALLENGES OF CAPTURING PRISON LIFE
Eliana Lafone, producer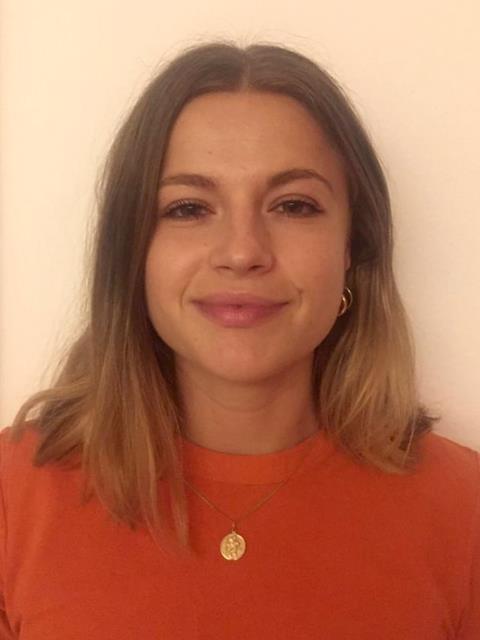 Within the prison, we were a filming team of four, shooting in pairs. However, due to the lack of phones inside and the strict prison timetable, we would often have to separate so that one of us could set up filming with an inmate before they were locked up, or reschedule filming to accommodate for something unexpected.
CAMERA SET-UP
We filmed on FS7s and mainly used either the 18-200mm Canon lens or the 70-200mm Canon long lens and a shape rig, plus a gimbal and GoPro as second cameras during some scenes. This worked particularly well when following sniffer dogs.
Sound was a big obstacle. We tried to use radio mics whenever possible, as the prison was an incredibly echoey environment, but often it wouldn't be feasible to throw one on an inmate in the middle of a scene. In this case, we'd settle for the boom.
The long lens was the most helpful in the latter part of the filming period, once we'd gained the trust of the inmates and could film freely on the wing during association. The iris opened to f/2.8, which allowed us to film from a distance and capture natural interaction between the inmates.
The ever-changing light around the prison was also a big challenge, as every section or wing required a different white balance setting, which was particularly tricky when following an inmate or officer in actuality.