Working backwards from what the archaeologists have already discovered so it can be revealed to the audience in the correct order really messes with your head, says Brendan Hughes
Production company Tern Television
Commissioner Will Rowson (Channel 4)
Length 8 x 60 minutes
TX 9pm, Saturday, 11 January
Executive producers Brendan Hughes; Harry Bell
Series producer/director Michael Waterhouse
Director Jane Magowan
Post house Yellow Moon Post Production
Graphics Streetmonkey
When we were commissioned to make The Bone Detectives: Britain's Buried Secrets, I never realised we would soon have real skeletons around the office – or that I'd end up thinking about the effects my lifestyle has on my own bones.
I also never thought that life 400 or 500 years ago would prove to be so similar to today. Ultimately, we are all living in the same space as our ancestors; it just looks different.
The most important rule when making a new series about bones is to check that you can deliver the bones to exactly where you need them. This series was devised around a forensic lab we constructed in a studio in Belfast – so getting the bodies there was our first challenge.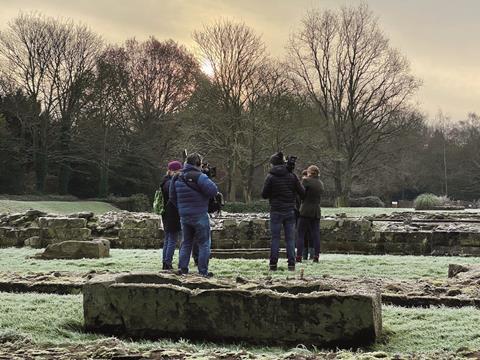 Tern makes Britain's Lost Masterpieces for BBC4, so we are used to transporting valuable artworks all over the country. Even before submitting the idea to Channel 4, I rang an archaeologist to ask what was involved in moving relics around.
The answer couldn't have been easier: the only no-no is public transport – as bodies have previously been left on the Tube. So every few weeks, our researcher got into a car and drove across the UK collecting bodies in cardboard boxes before taking the ferry to Belfast, where they were unloaded and taken to our office. For that period, office dogs were verboten.
Each story is told in the manner of an investigation. Because the archaeologists have already done the work, we can unpick that in story terms and think very differently about how we shoot the stories.
We go through the story arc, break it down into lab and studio elements and pieces shot on location. We then write the studio parts using 'clues' found in the location shoots. It's very counter-intuitive, and means we need three people on set whose sole job is to make sure the story is shot exactly as it needs to be.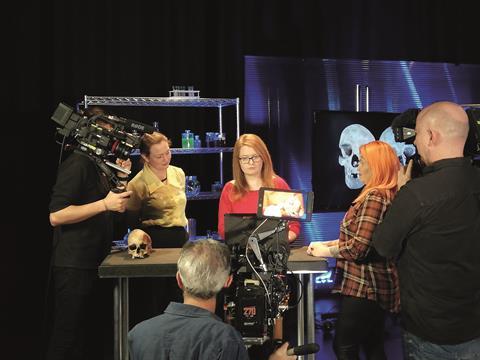 It's a bit like shooting a drama. We have to ensure everything is revealed in the right order before we have even edited a frame. It really messes with your head.
One thing I am very proud of is our all-female team – not only the sleuths on screen, but every osteoarchaeologist we deal with is female.
The production team is largely female, too, as are most of the experts we interview. The Bone Detectives feels like a unique show in that respect – I can't think of any other science-and- history-based show in the UK that is all female.
In every show, we have a 'B' story to help illustrate our main story. That can be complicated. In one instance, it involved getting presenter Raksha Dave down a rope ladder on a cliff in Scotland to access a cave where bodies had been discovered; in another, it meant hiring a Gator to get the crew, gear and a lot of armour to the top of a ridiculously steep hill in Cheshire.
Brendan Hughes - My tricks of the trade
Get the food right – on location and in the studio.
Hire people who can do the job well so you don't have to do it yourself.
Always write a longhand story synopsis so you understand it properly. Then move the bits around.
Understand how travel works. Sometimes the closest airport is not the best if the flight times aren't great.
Never hire people you don't like. People who like each other will work harder to cover each other's ass.
Buy the booze.
I personally hauled a suitcase containing a whole suit of armour across a narrow bridge and I thought my lungs would give in before I reached the top. How people managed to get on a horse wearing that stuff defies belief.
Tighter budgets mean we all have to think more creatively. Working out of Belfast has its advantages – mainly to do with mindset. Because of the stretch of water between us and the rest of the UK, our shoot in Amsterdam was more or less the same as filming in Newcastle.
Flexible shooting
Having flexible crews who shot multicamera and, where we could, teams of locally based sound recordists, meant we were fairly nifty on our feet. Filming in Europe is the same as filming anywhere in the UK, just with different accents – and better pastries.
We made our drones work hard too. On a tight budget, it's always tough, but we always had at least one whole scene shot on a drone. I believe we used them as radically as anyone in the country, thanks to a decision we took when making C4's
Britain At Low Tide to use drones as a tool, not simply as a means of painting pretty pictures (see box below).
The shows are a new way into history, using people and their individual stories as the starting point – reminding me that every single one of us will leave our own mark, long after we have gone.
SHOOTING WITH DRONES
Phil Crothers - drone operator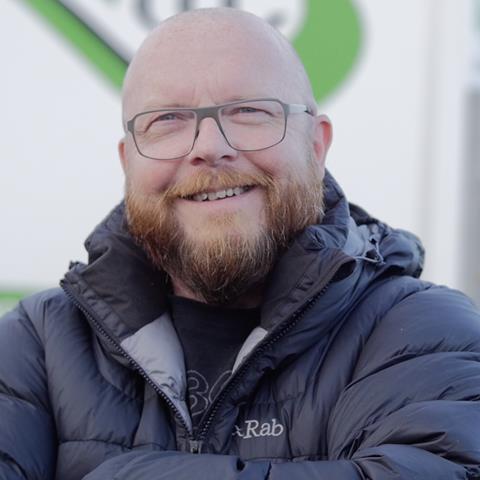 We were given our first heads up about The Bone Detectives: Britain's Buried Secrets while working on the third series of Channel 4's Britain At Low Tide.
The same core team of Brendan Hughes, Michael Waterhouse and Mairead Cullen were pitching the concept and keen to talk about further developing the techniques and applications for drones we'd used on that series.
Using a DJI Inspire 2 drone with an X7 gimbal and prime lens set meant we could also shoot to match camera codecs from ProRes 422 through to CinemaDNG and up to 6K resolution, which offered flexibility to punch in further on shots when we needed to maintain a greater distance for safety factors.
Operating as a two-man team with me on camera and Tom Callander piloting gave us great flexibility but it was just as well we're both qualified pilots and both shoot because the budgetary challenges on The Bone Detectives meant we had to revisit our approach for our final two days.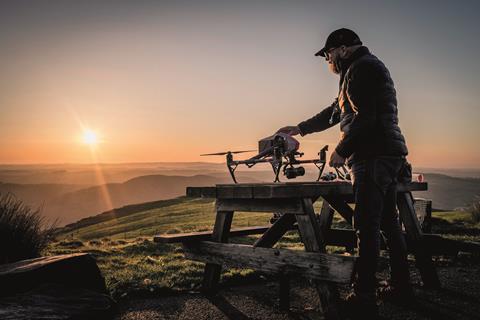 Technology is constantly developing and smaller systems are becoming increasingly capable across the board. Mairead had given us the heads up that we needed to see if we could work to a lower cost base and our solution had arrived with DJI's Mavic 2 Pro drone.
While this doesn't have the range of codecs offered by the Inspire 2/X7 set-up, it does have the heritage of a Hasselblad camera, up to 4K resolution and a 10bit h.265 codec, meaning there's still good latitude for grading in post.
This meant we could fly as single operators in some tighter environments and still maintain safety protocols but deliver on quality.