Gaining access to this secretive regiment was just the beginning, says Nick Betts. The challenge was getting paras to show their emotions on camera
Production company Avanti Media
Commissioner Tom Giles
Length 3 x 60 minutes TX 9pm, Thursday, 10 January, ITV
Executive producer Neil Grant
Producer Kate Pumfrey
Senior producer/directors Ross Haley
Producer/directors Rhiannon Macdonald; Jonny Ashton
Series producer/director Nick Betts
Film editors Danny Collins; James Gold
Production managers Diana Francis; Eli Hardy
Post house Clear Cut Pictures
"You're a bit fucked mate. I'd give up now. Paratroopers don't like talking, and certainly not to 'media'."
"Piss off baldy."
"This ain't gonna be some TV bollocks like 'I'm A Para… Get Me Out Of Here!' is it?"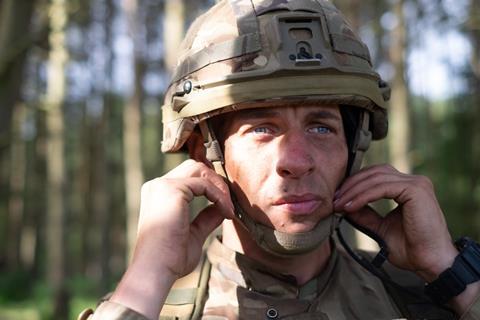 I hadn't expected such a warm welcome. It was day two of my research into the hidden, secretive world of the elite and controversial parachute regiment – the all-male band of trained killers who don the iconic maroon beret.
After 35 years of being off-limits to a network documentary team, the Paras had opened their doors to us. Why did they let us in? Well, it wasn't because they were impressed by the fact that a third of our team are devout vegans.
We were fully conscious that any potential documentary series on the Paras would be a useful recruiting tool for the Ministry of Defence and we emphasised this fact in our access negotiations – but also made it clear that in return we'd want to make an uncompromising, honest and unfiltered series of films focusing on how raw recruits are turned into trained killers, and to illuminate what daily life is like 'behind the garrison wire'.
We wouldn't sugarcoat the truth, even if it that truth would be occasionally unpalatable; this couldn't have the Formica veneer of an MOD corporate video. The bottom line was that we retained full editorial control.
In the early weeks of research, most paras I met were paranoid that I was either working for The Sun or as an undercover Panorama reporter. I told them that I wasn't bright enough to be so Machiavellian and this elicited the occasional smile, which helps when you're on your own trying to win over a regiment of 1,200-plus blokes, one by one.
We had agreed full access with the MOD to make the series in the summer of 2017, but it took a further six months of trust building and reassurance for all parties to agree what this would look like in reality.
Engaging storytelling
Good access alone doesn't make for original television. As a programme-maker in the digital age, you need to work a lot harder to find an audience.
Getting to the inside of a world that has been described by some observers as a 'military cult' – with all its idiosyncratic traditions, rigid chain of command and sense of male bravado – was just the beginning.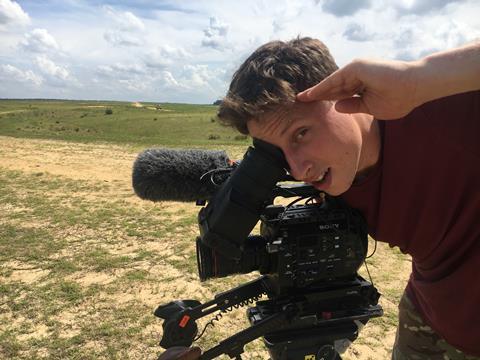 The next step was to try to make something unexpected and surprising, doesn't play to the lowest common denominator by titillating viewers with predictable 'guns, bangs and bullets', devoid of engaging storytelling.
We had proposed to ITV that we would film stories using cinematic and traditional access documentary tropes. The support and backing for this ambition were resolute – ITV gave us space to make the films, while understanding when unexpected editorial hiccups emerged out of nowhere.
Additionally, my close working relationship with executive producer Neil Grant allowed the team to feel empowered to make decisions, especially when the expletives were hitting the fan.
It was important to recruit a team who had a range of television experiences and were not solely from traditional documentary backgrounds. We wanted a core team who could do more than just identify a good story.
They needed the savvy to persuade trained killers to open up their hearts on camera. Soldiers don't naturally feel comfortable emoting on any level, and certainly not in public, so we had our work cut out.
Nick Betts - My tricks of the trade
The importance of a musical score to the feel of a documentary is often overlooked. I always have a piece of music in my head at the beginning of any project, which informs the tone and approach that I'm seeking.
Film in the margins of stories. Try asking unexpected questions at the right time and expected questions at the wrong time. Think intensely and imaginatively about the optimum way to capture your subject's indefinable qualities.
Cherish your contributors. Making documentaries and telling other people's stories is a privilege you shouldn't take lightly. Equally, try not to be too earnest about it, or swan around Soho calling yourself a 'film-maker'.
Go the extra mile, even when you are exhausted – offer that extra cup of tea or a sincere thank you to a contributor or team member. It sounds obvious, but it's not.
Our producer Kate Pumfrey's previous experience worked in a surprising way, which she shrewdly exploited. When the younger recruits found out that she'd worked on Channel 4's First Dates, many of them hoped that appearing in our series could potentially serve as a useful casting tape for the dating show.
In simple terms, the way we cultivated trust with the Paras in order to make something revealing was to wholeheartedly embrace the experience and to immerse ourselves in their world.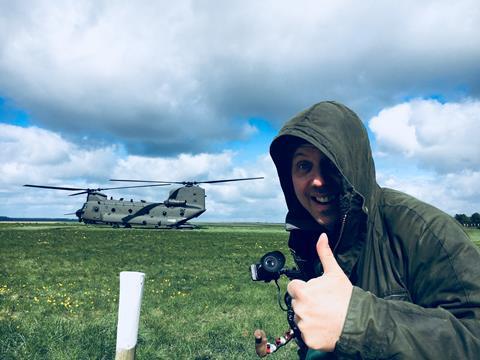 The access they granted us was unprecedented and unfiltered. It was a huge gamble for them, the MOD and for ITV. But in the end, the Parachute Regiment knew they had a brutal yet important story to tell, and they wanted us to get it right.
The documentaries are tough and uncompromising, and the series reveals the reality of what it's like to be a para. The regiment wouldn't have it any other way – and neither would we.
KEEPING UP WITH THE PARACHUTE REGIMENT
Ross Haley - senior producer/director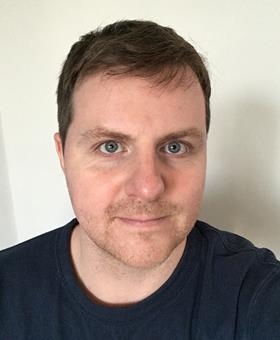 Stylistically, we wanted the series to echo the visually stunning, yet harsh, world the soldiers inhabit. Shooting S-log on the Sony FS7, we used Canon and Zeiss Primes along with Fujinon Cine Lenses to create an intimacy that reflected the brutality of their profession.
We were able to shoot shallow and open, creating a filmic aesthetic. We shot handheld and, where possible, filmed close-ups so we could really see the whites of the soldiers' eyes.
Finding a way to let the frenetic visuals breathe was challenging. At times, filming felt like holding onto a runaway train, so slow motion became a crucial device for applying the handbrake. To film 'milling' – the paras' inhouse boxing test – we pushed the cameras to 150 frames per second.
The paras are always on the move and don't stop for anyone. So to capture their gruelling physical tests, we needed to be just as mobile.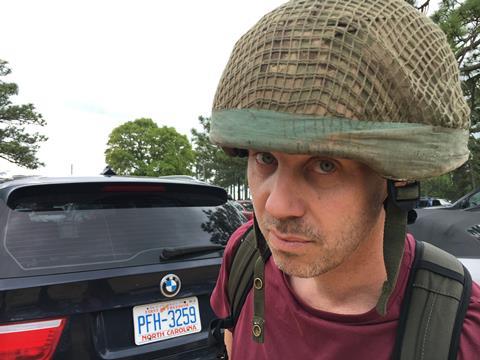 We used GoPros attached to Karma Grip Steadicams along with Tascam audio recorders, a lightweight combination that meant we could run with the soldiers without lugging impractical, heavy equipment around.The Tascam mics record internally so we could marry up the picture and sound in the cutting room.
During the early part of the year, we battled freezing snow storms brought in by the 'Beast from the East' cold snap. At one point, our production vehicles couldn't drive in the icy conditions, so we headed into a blizzard on foot with just a GoPro and a Karma Grip to capture a savage eight-mile run.
The technical choice to use small camera units while moving meant we could do justice to the Paras' notorious selection process 'P Company' – a week-long test packed with gruelling physical challenges.
EMBRACING NEW TECH
You have to read everything you can about the latest equipment. Tech is advancing rapidly and every year new toys can lift a series to the next level.
We used inexpensive and lightweight kit to follow some of the most gruelling training exercises in the British Army and without that early research in pre-production, we would not have achieved the look and feel we did.