To make This is Football the sport's definitive series, we wanted to capture the passion of fans around the world – but it also had to appeal to those who have no love for the sport, says Jos Cushing
Show This is Football
Production companies Brutal Media; October Films
Commissioner Amazon Prime Video
TX Friday, 2 August 2019, Amazon Prime Video
Series executive producer Jos Cushing
Series creative director James Erskine
Writer John Carlin
Executive producers Adam Bullmore; Raimon Masslorens; Joe Roth, Howard Shultz; John Carlin
Production executives Sophie Ardern; Arlette Peyret
Post house Molinare
VFX Blue Spill
Can we make the definitive football series? That was the question we posed ourselves when production began in earnest on This Is Football in the autumn of 2017.
Football is the most popular sport on the planet, and we were aware that many brilliant producers and directors had posed the same question before – and many had gone on to make standout films about the game.
But at the heart of our question was a suspicion that perhaps there had never been a series of films that truly encapsulated why football means so much to so many people around the world.
October Films, our Spanish co-producer Brutal Media and the cocreator of the project, renowned football author John Carlin, had already entered into a film funding agreement with Starbucks, which gave us complete editorial control over the six films we proposed to make.
Without a direct commissioner and no definitive deadline, we had to be incredibly diligent self-starters, but it was also essential to rapidly define how this project was going to work.
We engaged award-winning sports director James Erskine as our lead director to shape the creative across the shows. To even get close to being 'definitive', these six films needed to be feature docs – if not in length, then in quality and scale – and I knew James would help us realise that ambition.
However, even as we pulled the team together, there was the nagging problem of giving this series shape.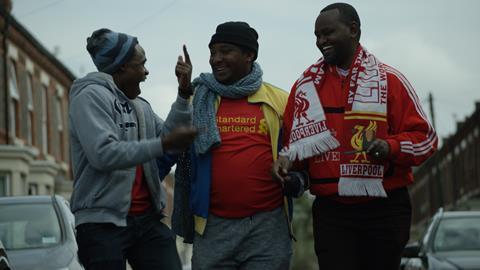 Over endless cups of coffee, the conversation often came back to the idea that football is essentially a mirror of the human condition – a universal language that binds people of all races and religions together – and arguably is the world's biggest conversation.
At the risk of being too simplistic, we embraced that idea and picked six themes – pride, wonder, belief, redemption, chance and love – each a universal element of the human experience.
With a clear vision, John assembled a fantastic team of journalists and researchers, and we set about the challenge of scouring the world for stories that could illustrate these themes.
It was no easy task – not only had most football stories been well trodden, but it was essential for us to try to find narratives with real characters that would appeal not just to the world's 4 billion football fans, but also reach the hearts and minds of people who don't have any particular affection for the sport.
Crunch period
The crunch period was early 2018. With dozens of ideas discarded, we had settled on most of the stories we wanted to tell. After working in sport for many years, I knew getting access to federations, clubs and players could be a minefield. For the series to stay on track, we faced a three-to-four-week period where we needed to get clearance from the Rwandan government, secure exclusive access to the Icelandic national team at the World Cup and be granted unheard of access to film behind the scenes with Barcelona FC in the build-up to the 'El Clásico' match with Real Madrid.
The easiest thing to do – as the person responsible for delivering the series – is, of course, panic, but with John's vast well of contacts and James's film credentials, we managed to win over them all.
Jos Cushing - My tricks of the trade
Create a plan that is designed to be broken many times. On a big production, it's essential to have the confidence to tear up what you were going to do and start again.
It's easy to raise a problem, but the worst thing you can do as an exec is raise one if you haven't thought about a solution.
Understand that not everyone on your team will want to see out a long project. Everyone's different and they all have to create their own careers. Let them go, and find someone else.
Think laterally – whether you are shooting in the most difficult environment or trying to piece together an edit.
Be calm. In the end, there is always a way through.
Although I am used to making big productions in difficult places around the world, filming six feature documentaries concurrently throughout the course of 2018 was challenging, to say the least. At one point, we had teams shooting in Japan, Iceland, Russia, Rwanda and Argentina, and recces taking place in at least three other countries.
However, with the support of our execs, Adam Bullmore and Raimon Masslorens, and the production team back at October's base, we managed to get through the 10month shoot in 15 countries with more than 160 production crew. Together, we have produced a set of films of which I'm immensely proud.
Whether they are 'definitive', I don't know, but I'm hopeful they come close: capturing the emotions, stories, passions and triumphs at the heart of the world's most adored game.
CAPTURING PLANET FOOTBALL IN FEATURE FILM QUALITY
James Erskine, series creative director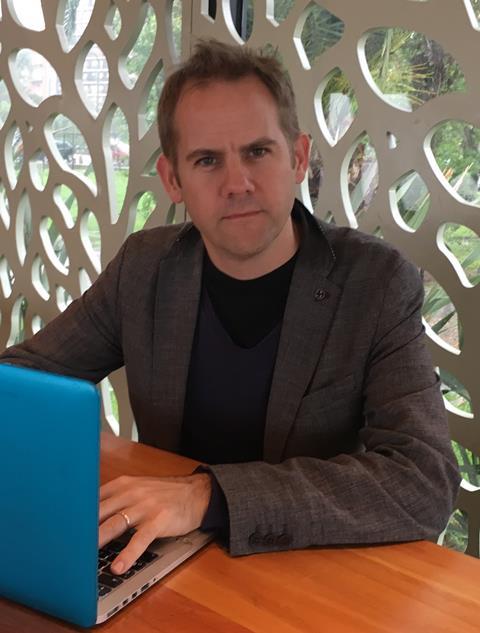 When the show's writer, John Carlin, and October Films managing director Adam Bullmore sent me the sizzle for This Is Football, I knew it was a show that I was destined to do.
Having spent the best part of the past decade making theatrical docs on the transformative power of sport, such as Building Jerusalem, One Night In Turin and Sachin: A Billion Dreams, I saw it as a golden opportunity to create something new, epic and global.
To achieve this, I knew the series would have to be narratively bold, photographically stunning and technically first class.
I wanted the show to look and feel more like a big natural history series than a traditional sports documentary, and quickly drew together some key collaborators – DoPs Joel Devlin and Tim Cragg – to find the aesthetic of the series.
Working with Red cameras and shooting in at least 4K to facilitate the UHD delivery, we favoured prime lenses and shooting on gimbals.
To give the series true feature-film scale, we sought to use helicopters for aerials rather than just drones – most notably in the opening episode shot in Rwanda, where we used one to capture the 'land of a thousand hills' from the sky.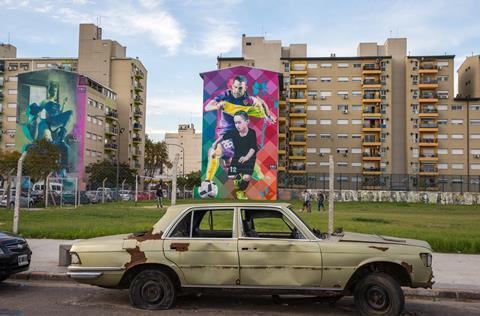 The mantra of This Is Football was not just to tell stories, but to tell stories emotionally. This wasn't a dry archive rundown of football's greatest matches, but about creating character-driven films.
Each episode is structured as a tight three-act drama, in which we strive to capture a unique element of the human condition. They are morality plays of a sort, which don't seek to just explain the global fascination with Pele's 'beautiful game' but to let the audience live it.
As all six episodes have a different theme, I wanted each film to have its own authorial voice.
Bringing auteurs into a series is always going to be a challenge, but we were able to find our A-Team of directors and producers, who worked tirelessly to make each film as diverse as the stories we tried to capture, crossing the globe from Tokyo to Buenos Aires, from Reykjavik to Cape Town, and all points north, south, east and west.
They did this not only to clock up air miles but to tell stories, principally from a fan's perspective, of those whose lives, dreams and even nightmares have been shaped by playing, watching and breathing the air of planet football.