Filming over three years gave our directors time to build strong relationships with their contributors and create an individual and distinctive portrait of their lives, say Ben Gale and Helen Littleboy
Production company Little Gem
Commissioners James Quinn; Marvyn Benoit
Length 4 x 60 minutes
TX 10pm, Tuesday 14 January, Sky Atlantic
Executive producers Ben Gale; Helen Littleboy
Creative director Natasha Bondy
Directors Marcus Plowright; Clare Richards; Ellena Wood / Holly Moy; Will Yapp
Producers Laura Smith; Ellie-Scott Dalgleish; Alana Moreno
Production executive Carly Brown
Head of production Harriet Dormer
Post house Envy
There's a small but telling moment in This Is Our Family when 12-year-old Lily tells her dad to get out of her bedroom.
It comes at the end of Will Yapp's intense, intimate film about how family relationships are tested when a child is born with a life-threatening condition.
When we first meet Lily, as a butter-wouldn't-melt nine-year old, her parents are still her heroes, but as we know from our own families, three years is enough time to chart some extraordinary change, especially when kids become teens.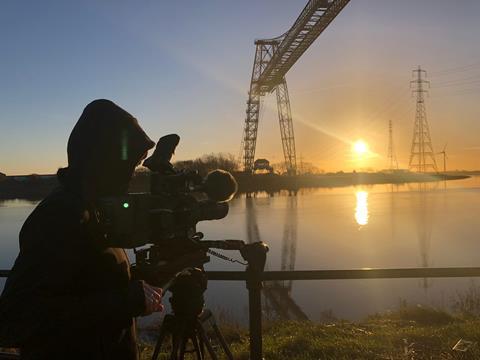 Inspired by the film Boyhood, we wanted to make a documentary series that shared that movie's drama and ambition, capturing an epic sense of time passing and the unthinkable change it can bring. Sky commissioner James Quinn seized on the idea immediately, bravely embracing a series that went against the grain of much of today's most popular telly.
It felt like everyone else was filming in hospitals and police stations, but we wanted to make documentaries that were unapologetically domestic. While many of the best factual series – often fast-turnaround and made by big teams – have become formatted brands, we wanted to do something different.
Our aim was to sign up the best UK documentary directing talent and give them the time and freedom to make distinctive, individual films. There were no rules except to make a brilliant programme.
Signing up families and directors was no simple matter. While many productions feel like a sprint, we needed to find people up for a marathon. With a nine-month casting phase led by Beejal Patel, we searched all over the country for families who were not only fantastically engaging but had a story that would unfold over a number of years.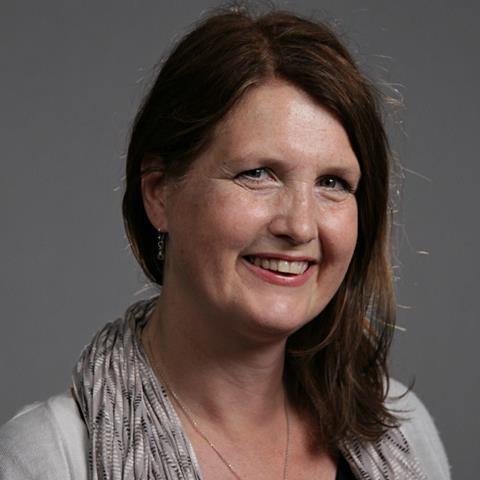 Helen Littleboy - My tricks of the trade
Recruit passionate people. Our amazing runner Mia Harvey more than earned her promotion to researcher – she spotted key issues as she was often the first one to see rushes and was brilliant with contributors.
Ensure your directors are well loved and understood by first-rate production staff as you are asking so much of them to research, shoot, direct and produce.
Be on call at all times – you must never miss a call from your contributors.
Get into the edit on a regular basis. Annual edits were essential to get a real feel for how storylines and characters were taking shape.
Try to keep staff turnover to the bare minimum. This is hard on such a long project but really worth it.
When shooting long term and in 4K, budget for three times the amount of storage you'd normally require.
Simply inviting a TV crew into your life for a few weeks is a big deal but with this series, we had to be sure the long-term commitment would be healthy and productive for everyone concerned.
As an industry, we've been looking at how well we fulfil our duty of care towards contributors but even before this, Sky's compliance department was commendably rigorous. We went through an extremely thorough consent process with each of the families and it paid off – notwithstanding some small ups and downs, all of our families stayed the course.
With our four families cast, the other vital part of the equation was matching them with the best directors. Some seemed terrified about committing to a film project over several years, but the four film-makers we signed up quickly saw the potential – and grasped the freedom to make completely bespoke, authored films.
Capturing key points
The three-year production meant there were a lot of rushes, with each director shooting for around eight weeks a year.
During the four-year period from casting to transmission, the lynchpin of our team was the producer – we had three fantastic producers in relay – who had to maintain a close relationship with all four families to ensure we were in position to film the key turning points in their lives.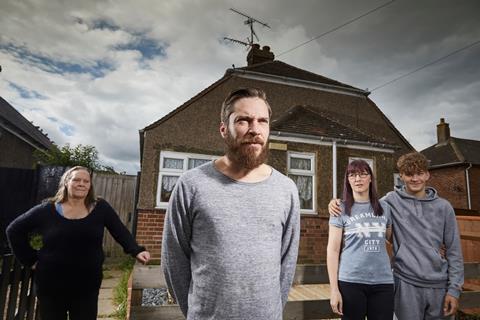 Maintaining access for the long haul was paramount but our families became as committed as we were to recording the extraordinary changes in their lives.
For the Miles family in Margate, grandmother Irene was the picture of glamour, despite a dementia diagnosis – and a habit of nicking other peoples' sunglasses. She was insistent there was nothing much wrong with her when director Ellena Wood began filming.
One of the first scenes Marcus Plowright shot was a party to celebrate his central character's two years out of jail – the longest 31-year-old Vinnie Nailor been a free man since the age of 16.
We knew the first film in the series, directed by Clare Richards, would centre on a wedding as 40-something Emma was engaged to Tony, who had eight children by several different mothers but had never married.
This was always going to be a bittersweet story as Emma was grieving for her daughter who'd been killed in the most disturbing circumstances, but at the start of the process there was no clue about the impact a DNA test was going to have on the family.
This Is Our Family is joyful but tough. This is no glib, chocolate-box version of family – for at least one of our contributors, it's an institution from which they'd like to escape. The four films are powerful, intimate, truthful accounts of family life that celebrate the value of core human relationships.
BUILDING RELATIONSHIPS OVER MANY YEARS
Clare Richards, director
It's rare to be offered a project of this scale; you just don't get the opportunity for strong authorship over a single film within a series these days. The chance to develop relationships and follow the ups and downs within family life over several years wasn't one I was going to turn down.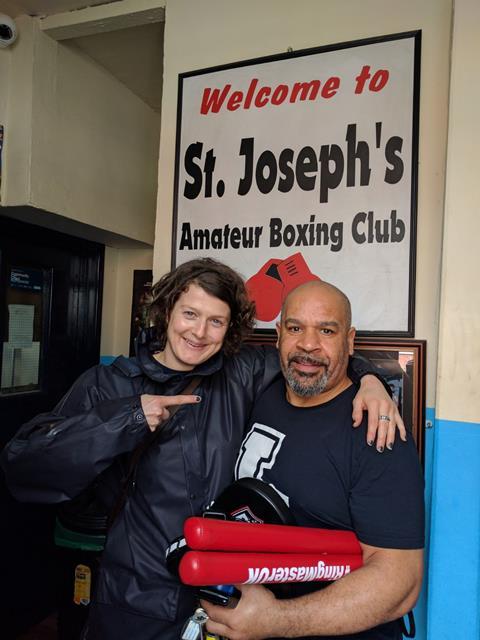 The challenge was building and maintaining relationships over such a long time – and staying ahead of the story. My family, the Borgs, are based in Newport, Wales, and the heart of their story was grief, adding a layer of complexity that required real sensitivity.
When we started filming, they were only 18 months into dealing with a family tragedy. The children were so deeply affected, they weren't ready to talk about what had happened.
I often felt I was moving two steps forward and one step back, as being away from the family inevitably created distance in the relationship.
There were things in their story I missed, which was frustrating, but as time went on, the relationships grew and it just meant I had to think creatively about how to move the story on.
In the end, I felt I was at enough of the important moments to make a film that achieves my aims.
It really does get to the heart of their family. It's an emotional watch but life-affirming too and I don't think I'd have got all these layers without the three years I was given to make it.