For our exploration of the link between a bad childhood and crime, having colleagues with a prison background helped built genuine trust with nervous contributors, says Adam Boome
Production companies Dragonfly; Underworld TV
Commissioner Jonah Weston (Channel 4)
Length 3 x 60 minutes
TX 20 November, 9pm
Executive producers Richard Bond; Tom Pullen; Adam Boome
Series director James W Newton
Series producer Kate Scholefield
Producers Phelan Glen; Tony Sales; Ekta Walia
Post house Halo Post
The birth of What Makes A Murderer was a truly organic process. At the heart of Underworld TV's development team are a number of ex-criminals, ranging from ex-armed robbers and fraudsters to smugglers and violent offenders.
We had noticed that everyone had one thing in common – bad childhood experiences – and, as we would soon discover, psychologists and biologists had noticed the same thing.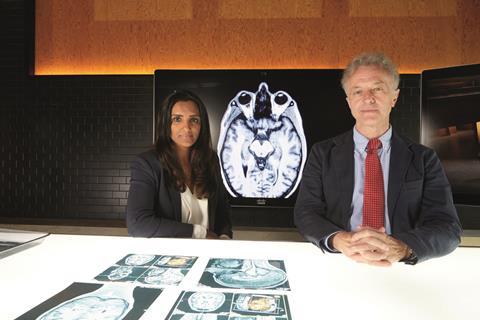 But how could we turn this into a documentary proposition? First, we talked to our creative collaborator, Dragonfly executive producer Tom Pullen, about the idea of 'human time bombs'.
Richard Bond, Dragonfly's creative director, was prepared to take a risk on the idea and Tom cleverly refi ned it to only feature murderers, suggesting we look for a solid scientific basis that could account for the similarities in these criminal life stories.
Dragonfly quickly signed up Professor Adrian Raine, whose life's work has been researching the biological causes of crime and violence.
We soon had a format in which in each episode, one convicted killer would agree to have their body, brain and backstory analysed by Professor Raine and forensic psychologist Vicky Thakordas-Desai.
What were the risk factors – biological, psychological and social – that took them from birth to the moment they committed murder? Could they have been destined to kill?
We pitched the idea to Channel 4's specialist factual department, where it was championed by newly appointed commissioning editor for science Jonah Weston. He was willing to take a risk on us attempting to cast and give a voice to convicted murderers.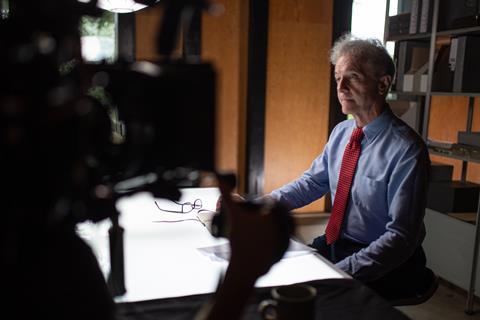 The clock began ticking. C4 needed the series for November. Professor Raine could only film during the summer recess, so we had to crew up and cast the series and start filming in July.
The first challenge was finding three convicted murderers, who were willing to have the darkest chapters of their life and the contents of their brain broadcast on national TV. Using the Underworld TV network and some very gifted documentary producers, we had incredible conversations with more than 300 murderers who had served their time and been released.
From that initial list, around 10 men and women agreed to take part, keen to help provide knowledge that might prevent someone else from going down the same path. However, once they discussed the idea with their families and realised the pain it may cause, several pulled out. Soon we were down to three nervous contributors.
Adam Boome - My tricks of the trade
Always reply to messages and answer phone calls. Consistency is the bedrock of trust.
Be open and honest. If nervous contributors have any suspicion they're being manipulated, it will start alarm bells ringing and backfire.Try to be aware of your own biases and things you take for granted.
Try to see things from other points of view.
Make sure you explain the process. It's a new world for your contributors, so don't expect them to understand how things work during production.
Create an environment where contributors can be themselves. They aren't actors.
Follow through on promises made before and during production. Your contributors' experience doesn't end at TX; in many ways, that's where it begins.
After a thorough process of informed consent and psych assessments, producer Ekta Walia began planning a huge array of complex biological tests, while we hoped nobody would drop out or be recalled to prison.
Fortunately, we had a secret weapon: people from television and 'street' cultures, each with a different set of experiences to bring to the challenge of sustaining these unique contributor relationships. It shouldn't be underestimated how different these two worlds are.
Underworld co-founder and ex-fraudster Tony Sales kept the series on track along with Ekta and fellow producer Phelan Glen. They understood that although the contributors had violent pasts, they were, in fact, vulnerable, having been released from prison only months prior to bearing their souls on camera.
Contributor commitment
As we ticked off key filming milestones – the MRI scan, the psychological interview, the visit to the murder scene and the big reveal – it became clear that all three contributors were fully committed. What's more, they all had amazing revelations in their biology and in their pasts.
In August, we began the edit and the ultimate 47-minute balancing act: making the science comprehensive yet thrilling.How could we ensure we didn't demonise our contributors nor let them off the hook, and how did we remain sensitive to the victims' families while making an entertaining 9pm series?
Richard Bond suggested we tell the contributors' back stories in reverse and with the clear creative guidance of Jonah Weston, we made it through.
This series is true to what we identified at the start: that crime and violence stem from early childhood experiences and that if we were to give children the proper support, we could prevent a huge amount of distress in the future.
FROM CRIME TO TV: A LEARNING CURVE
Tony Sales, producer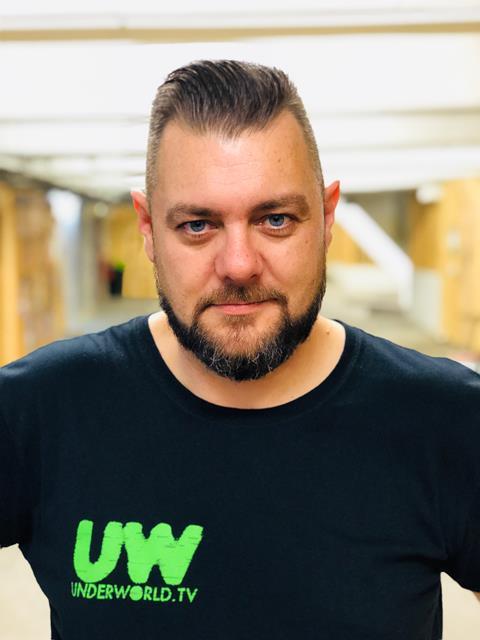 My first contact with the TV world was as a contributor in a Vice documentary. I wasn't long out of prison and it was a totally new experience. But fraud and TV are both creative activities and I knew I wanted to have a voice.
Seven years later, I found myself working for my own production company in a co-production with one of the industry's top players. Working in the Dragonfly office was hard for me at the start, as it's much bigger than ours at Underworld. The only time I'd worked in that kind of environment previously was when I was robbing it.
It was hard to get used to the culture and I was out of my depth with simple etiquette at the beginning. In my world, we greet each other differently and argue at a different volume. But working with great producers meant that by the end I was feeling part of a team on top of their game.
The contributors we spoke to for What Makes A Murderer had real respect for us and my presence let them understand that we were genuine in what we wanted to achieve. I've been through the same kind of experiences they have, so I understand the anxiety and problems.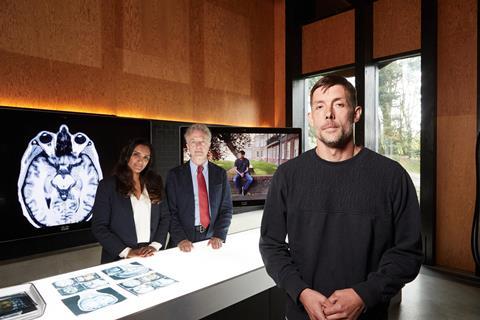 Anyone who's been to prison will know others from being moved around the system, so we were able to use our network to show that we were trusted.
I went through the psychological interview that all our contributors would have to face. This was partly to help rehearse our forensic psychologist Vicky Thakordas-Desai and partly to understand the potential impact of the interview on contributors.
It did open up old wounds for me, which meant I was difficult to deal with for a few days. However, my experience was a powerful tool for us. I've learned a huge amount and I'd like to think the team have learned from me. I believe we've demonstrated the power of genuine diversity.