Filming a revealing doc series about the concept of 'fat' will change perceptions and inform national debate, says Sara Ramsden
Production Company Love Productions
Commissioners Patrick Holland; Tom McDonald; Jack Bootle
Length 2 x 60 minutes
TX Monday, 28 October, BBC2/BBC iPlayer
Executive producer Sara Ramsden
Series producer Charlotte Armstrong
Casting producer Nicola Howlett
Producer/directors Clare Johns; Adam Perkins; Emma Pentecost; Alex Scott; Alex Thomas
Editors Nick Packer; Clare Tomlinson
Production manager Helen Alsop
Post-house Envy
I've made a few series about 'fat' over the years, including Fat Men Can't Hunt for BBC3, but I've always wanted to make something that digs deeper into the psychological complexity and explore what it really feels like to live in a big body.
It was Tom McDonald, then head of natural history and specialist factual commissioning at the BBC, who agreed it was time for a series about living with obesity that for once didn't involve asking people to lose weight.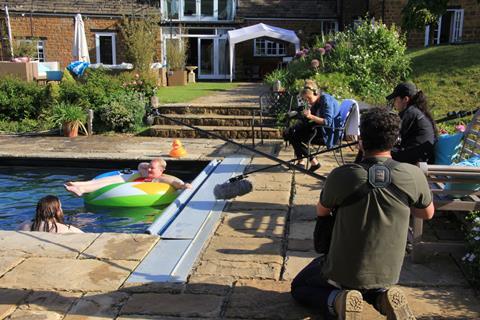 We were inspired by two recent events that caused public debate. First was the response of Danish comedian Sophie Hagan to Cancer Research UK's billboard campaign, 'Guess what is the biggest preventable cause of cancer after smoking'. It meant obesity, of course.
Sophie was outraged, accusing the charity of fat shaming and demanding the campaign be pulled. Then a few months later the front cover of Cosmopolitan magazine featured plus-size model Tess Holliday. It was extraordinary to see a glossy magazine profiling a model whose body was clearly in the morbidly obese category.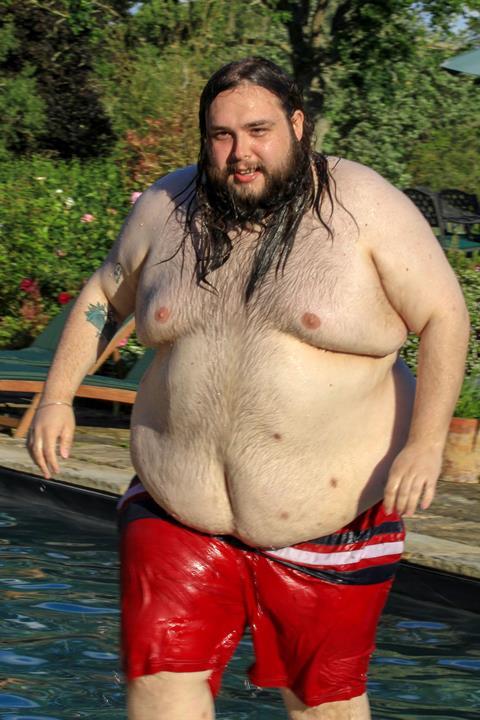 These felt like watershed moments, when the idea of being positive about your big body entered the mainstream. I was conflicted about what the implications of this might be. Of course, it was fantastic that people living in bigger bodies, who often experience terrible prejudice and stigma, were starting to get their voices heard and were demanding that their rights and dignity be taken seriously. But could there be a downside to this?
Could the higher visibility and acceptance of being overweight make it less likely that people would worry about the health implications of their size? If you are properly proud of your body wouldn't this mean stopping your ears to the serious message about type 2 diabetes and cancer?
So this became the agenda of our new commission for BBC2, Who Are You Calling Fat? We now had just a few months to find a lovely big house to film in and cast a group of people living with obesity, all with different attitudes, opinions and lifestyles, who could come together.
"The self-shooting PDs were on a 24-hour rota as the best things often happen in the middle of the night"
One of the biggest challenges we faced as we started talking to potential contributors was what words we should use to describe their bodies. Some of our contributors were from the 'Body Positive' (BoPo) side of the argument and wanted to be called 'fat'. Their movement has reclaimed the previously shameful word 'fat' and turned it into something positive.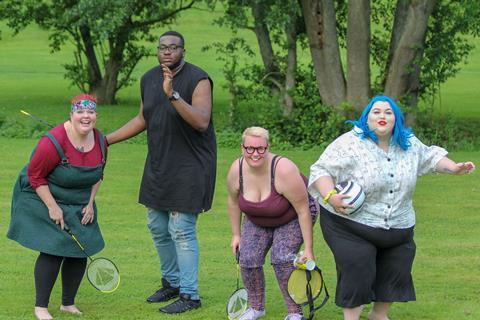 But 'fat' was considered offensive by others in the house who saw it as the word used by playground bullies. Instead, they wanted to use the phrase 'living with obesity', which our BoPos found even more objectionable, as for them it implies this was a medical condition. At the start it was tricky for the casting and production team, as they had to remember which word to use with which person.
Over nine gloriously hot days in late June we filmed in the lush English countryside outside Banbury, so all the contributors were very pleased with the swimming pool, which became the location for some of their most revelatory discussions. The self-shooting PDs were on a 24-hour rota as the best things often happen in the middle of the night.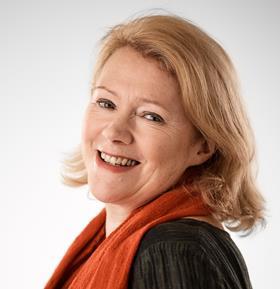 My tricks of the trade – Sara Ramsden
Casting is everything. Trust your casting producer, they will have spent many hours with the potential contributors.
Cast some people who have the potential to change their views.
Keep vigilant. Amazing revelatory encounters can happen when you least expect them. That means filming in the dark by the swimming pool.
It really is okay to have a breast-feeding mum and baby on set.
Good catering always helps keep the production company happy.
The shoot was a major challenge for our production management team, as anything could happen at any time. The contributors could set their own agenda and organised activities to help illustrate the points they wanted to make about obesity.
So, when our leading fat activist Victoria decided she wanted to launch a 'stand for self-love' by removing her clothes in the street, we had to get permits for public filming and arrange the coach with only a few days warning.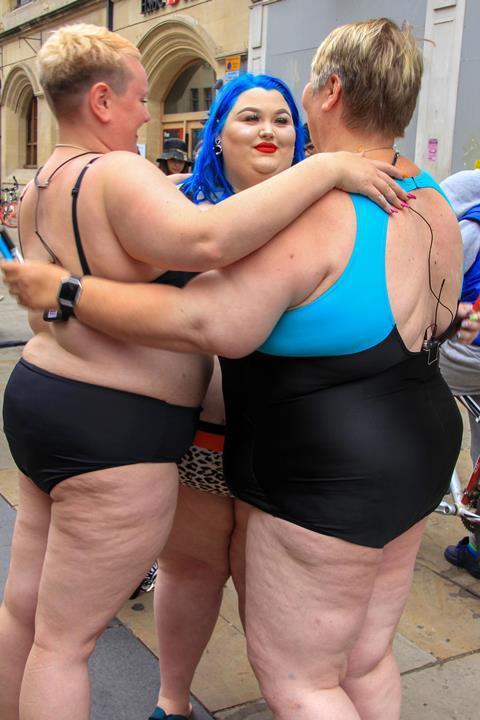 The days went by in a whirlwind as our cast met a range of people who stimulated debate about the public and private aspects of their obesity.
These included Dr Giles Yeo, one of the world's leading experts on the genetics of obesity, who revealed results of their DNA tests, and Colin, a former nightclub manager, who had his leg amputated last year because of complications of type 2 diabetes. The discussions were sometimes shocking, sometimes emotional and always honest.
If you really want to know what people living with obesity think and feel about themselves, then this is the series to watch. Obesity is a highly complex and emotionally charged subject and I hope their stories will inspire compassion and that the programme will challenge people's perceptions and contribute to a more informed national conversation.