White-knuckle flights, roaming bears and constant daylight were just some of the challenges we faced in making a competition series in which couples win a new life in Alaska, says Nic Patten
Production company Twofour
Commissioners Clare Sillery; Emily Smith
Length 6 x 60 minutes
TX 9pm, Sunday 26 January, BBC2
Executive producers Dan Adamson; David Clews; Andrew Mackenzie; Nic Patten
Series directors Ben Archard; Greg Lander Williams
Post house Twofour
The origins of Win The Wilderness can be traced back to a press article about an ageing married couple, Duane and Rena Ose, who had lived for more than 30 years in the house they built in the Alaskan wilderness.
Fast-forward through numerous white-knuckle flights to Duane and Rena's home on Ose Mountain, the incredible property they had built there and the old VHS tapes that Duane had made documenting their lives together in that remote place and we knew we had the ingredients for a tale worth telling.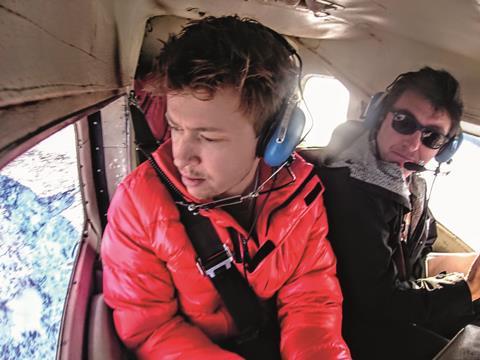 How to build that into a six-part series, however – folding in an ambitious competition format that celebrated Alaska and felt homogenous to the Ose's lives – still felt like a bit of a Rubik's cube.
Duane and Rena's three-storey home is an amazing sight, and one that is only amplified after an hour of flying over the mildly terrifying 4G blackspot that is the Alaskan wilderness.
While the quiet euphoria of landing on Duane's hand-cleared runway was always a moment to cherish, sitting in the front room of the house they raised by hand, listening to their hopes and ambitions for the series, never failed to press home the responsibility we had to them.
After three decades spent more than 100 miles from the nearest road, the Oses were looking to move back to a world of flushing toilets, grocery stores and, with their advancing years, accessible medical facilities.
With their children unable to take over their home, the focus of the casting was to find couples who harboured a tangible ambition to change their lives – and could stand up to the Oses' scrutiny.
Therefore, while the characters of the couples were important, if Duane and Rena didn't believe in the six that we cast, or felt that none were appropriate heirs to the legacy they had built, the whole series would have built to a spectacular anti-climax.
That made the casting process more extensive and thorough, and hopefully set a tone of authenticity that we wanted to echo throughout the series.
Any experts the couples met were all from the local area rather than shipped in, the locations they went to were consistently difficult to film in because of their genuine and potentially dangerous remoteness, and what the couples were exposed to was based on what could be important should they become the next owners.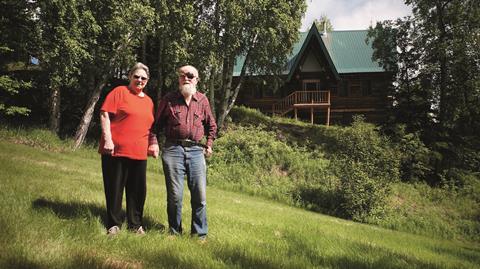 Filming in the spring brought many challenges: hungry bears emerging from hibernation, almost continual daylight – a real treat for overtime and continuity – and the fact we couldn't recce much of what we wanted to do in advance as the landscape changes so dramatically from season to season.
Our last few days were spent on a frantic tour of various remote locations, clutching cans of bear spray and – speaking for myself – huddled up to our armed local guides. In a land where even wet cotton can prove lethal, safety was always the first thing on the agenda – and this was further underlined when a bear wandered into the couples' wilderness camp days before we started.
Nic Patten - My tricks of the trade
Try to pick principle filming locations that aren't hundreds of miles apart.
Be realistic, bordering on pessimistic, when it comes to scheduling.
If you forget your bear spray, whistle while you walk. Bears don't like to be surprised.
Try to build in as many contingency plans as you can in pre-production. Then build in some more on location.
Never ask anyone to do anything you wouldn't do yourself.
When in the Alaskan wilderness, wear appropriate shoes.
Surround yourself with the best people you can.
In addition to the normal checks and balances, we felt it necessary to make sure that everything the couples did had been thoroughly road-tested by senior members of production.
In reality, this meant cherished highlights such as two nights sleeping on a sandbank, walking a mosquito-riddled navigation test three times and, after getting stuck in the mud on a remote trail with no reception, deciding whether it was best to get out of the car or passively wait to see what came out of the woods.
Logistical challenges
With Duane and Rena's home and the wilderness camp nearly 200 hundred miles apart by road and air, the logistical challenge of a three-day per-episode schedule was considerable.
With most of the team commuting daily from our base in Fairbanks to the camp, the much smaller team at Duane and Rena's often had to bed in for a longer, shower-less stretch.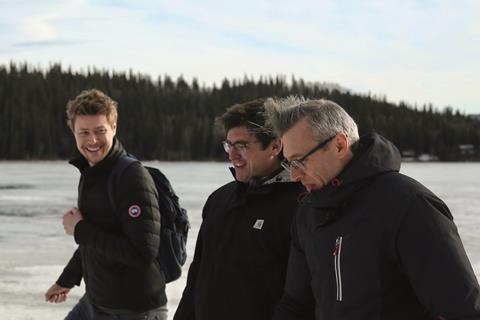 Filming on the first episode began with two days of torrential rain, resulting in multiple camera breakdowns and delaying the first scheduled flight to Ose Mountain by more than 24 hours.
The first of many changes of plan – some out of our control, others self-imposed – it highlighted how editorial ambition can only succeed in tandem with a highly skilled and hardworking team. If it was easy, it probably wouldn't have been worth it.
HOW WE SURVIVED FILMING IN ALASKA
Lily Fitzpatrick - production executive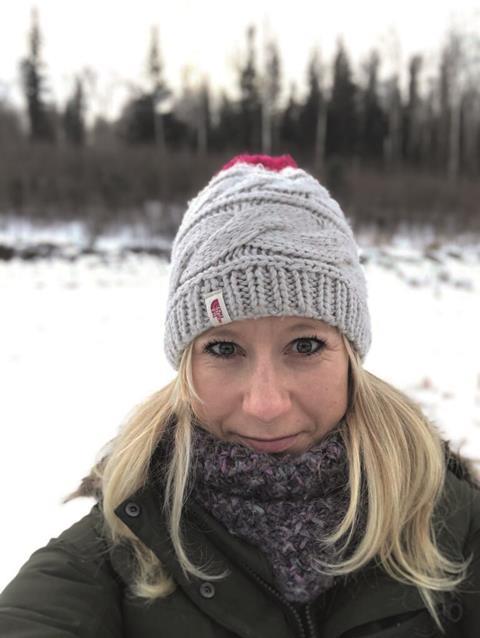 I knew Win The Wilderness: Alaska was a once-in-a-lifetime project – and I jumped straight in, quickly learning that I'd have to embrace the feeling of never winning.
For such a large project, we were a small production management team: just three of us for a cast and crew of 28. We had to manage shifts and evolving hourly schedules that had to react to story but also ensure we could deliver key parts of each episode, and create and maintain a wilderness camp – with 22 hours of daylight each day and daily bush plane flights off grid.
Locations were more than 100 miles apart, so we had to rely on key routines of communication to make sure everyone safely reached their scheduled places.
We completed six recces to Fairbanks, Alaska, in an 18-month period, and each trip delivered a big new reveal of what challenges we had to come. However, with this type of project, you can never plan for everything.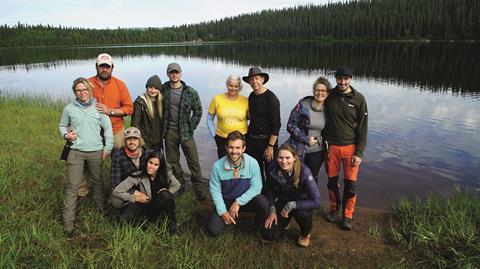 During the fourth recce, while taking two bush planes off grid to visit Duane and Rena, my aircraft got stuck in ice fog and had to make an emergency landing at a lake homestead belonging to the pilot's parents.
This became an unprepared and terrifying night in the wilderness that certainly gave me the tools to run the production four months later.
No-nonsense approach
The good thing is, Alaskans take no shit. However, that also meant that despite our best efforts, our standard TV approach did not work. Indecision, last-minute change and profusely apologising doesn't make planes turn up when you want them to.
The safety of the teams was a continuous concern and I never wanted us to get complacent. We had chosen to film at a time of year when the bears were just coming out of hibernation; plus, you could have all four seasons in one day and the endless daylight meant no one had any perspective on when to make the day end.
The series was, at its core, about survival and morale – and never was that so relevant to the making of a show. The team pulled together and embraced every challenge thrown at them.