Finding the right location among the vast Rocky Mountains was the primary challenge, says Plimsoll's James Smith 
Production company Plimsoll Productions
Commissioners Alan Eyres and Kevin Mohs
Length 4 x 60 mins
TX Sunday 5th – Wednesday 8th August, 9pm Eastern Time
Executive producers James Smith, Allen Berman, Andrew Jackson, Martha Holmes, Grant Mansfield
Director Joe DeMaio
Producers Peter Fison, Stuart Derrick
Graphics Hello Charlie
Our guide, Ron, in his cowboy hat and waterproof chaps, assured us that the views around us were breath-taking. "Sometimes, as the sun sets, the light catches the top of the mountain up there, and it glows blood red."
I had to take his word for it. I couldn't see the mountain. The cloud was so low and thick, I could barely see a mile in any direction.
Everything else about the Bar N Ranch was perfect. The old barn in front of me had lots of rustic charm and would make a great studio.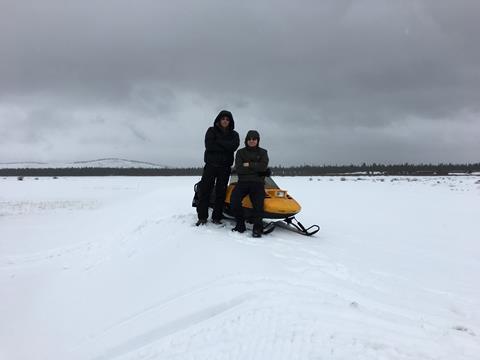 Crucially, the site could accommodate our huge crew. And we were a couple of miles outside Yellowstone National Park, in striking distance of Old Faithful and its other wild attractions. The only thing we needed now were spectacular views. With less than five months to go till our August TX, I didn't just want to believe Ron - I had to believe him.
It was March and we had just been given the greenlight from National Geographic Channel for a four-hour series Yellowstone Live. Our American showrunner Al Berman and I had headed straight out to Yellowstone to recce potential sites for our outside broadcast.
Al and I were confident that there was enough story to fill four live shows. The wildlife in that part of the Rocky Mountains is unparalleled – bison, wolves, bears, beavers, cougars, eagles. The landscape itself is like a living thing, albeit one which is unpredictable and prone to frequent fits of violence.
Yellowstone sits on top of one of the world's largest active volcanoes, and is home to 10,000 hydrothermal features such as Old Faithful. In fact, there are more geysers in Yellowstone than the rest of the world combined. Earthquakes are a daily occurrence.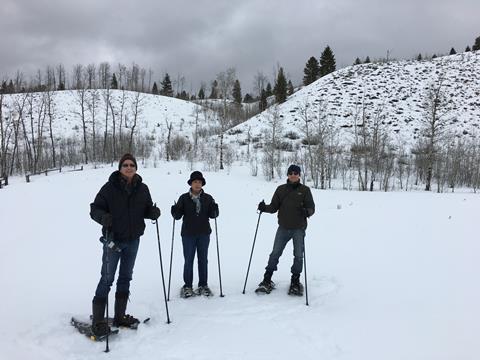 And there are dramatic people stories, too – search and rescue teams receive hundreds of callouts every summer; the August drought keeps firefighting teams on constant alert; there are problem bears to be relocated and rehabilitated raptors to be released back into the wild.
Al and I weren't worried about filling the shows. But did we have enough time – and money – to put together an outside broadcast in one of America's wildest and most protected places?
The key thing we needed to do was find our base. Luckily, we weren't starting from scratch. Nat Geo had given us some funded development, and we had spent a couple of months contacting almost every private and public institution in the area capable of hosting such a huge outside broadcast.
James Smith - my tricks of the trade
Assemble a great team and then trust people to do their job. There's no time for micromanagement on a live show.
Channel your creative energy into working out how to deliver as much action as possible live. If the lion's share of your show is presenters linking to pre-shot VTs, there is no point going through the stress – and expense – of setting up an outside broadcast.
Hold your nerve. You need to plan meticulously, mapping out your shows to the last minute but then be prepared to tear up the script if something brilliant unfolds live on-air. The promise of the unexpected is the essence of live TV.
The team had done well, considering that the Greater Yellowstone Ecosystem, which both includes and surrounds Yellowstone National Park, is larger than Scotland. We had a shortlist of 8 potential locations. Now it was decision time.
Accommodation was our next biggest concern. Yellowstone is one of the US's most popular destinations. More than 4 million people visit it every year, and early August is peak season.
Finding rooms for a hundred people or more at short notice felt like an insurmountable challenge. It was galling that something so banal – and yet so fundamentally important – could potentially derail the project.
Step up Under Canvas' Bar N Ranch. Inspired by African safari camps, the ranch offers tented accommodation and the ability to scale up – or down – as required. With its near-perfect barn and proximity to the park, it seemed to have everything going for it.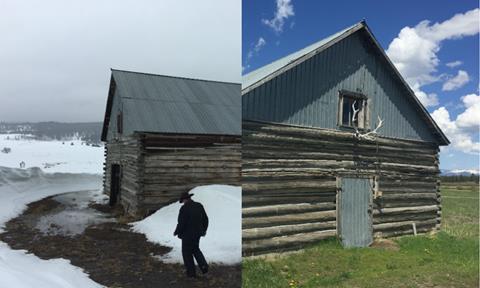 But we also needed a beautiful backdrop that would draw our audience in and make them want to stay.
But instead of stunning mountain vistas that lifted the soul, the low, claustrophobic clouds meant it was dank and depressingly dull.
However, our guide Ron was a man to inspire confidence. In his mid-western drawl, he described the currently veiled views with passion and precision, naming peaks and describing the colours the late evening light would cast.
Listening to him, I conjured up the requisite images, and knew this was our spot. The countdown to transmission had begun, and we had innumerable creative and practical decisions to make. But at least the first and most crucial piece of the logistical puzzle that is Yellowstone Live was in place.
USING 4G TO TRANSMIT LIVE TV
Andrew Jackson - executive producer
We were on a technical recce, checking out a location known to be a hotspot for grizzly bears. Bob and Randy, Yellowstone Live's chief engineers, were testing a new bit of kit and though they were boyishly excited I remained sceptical.
The site was deep in ranch country to the north of Yellowstone National Park. It felt wild and remote – apart from a few distant buildings and fences, there was very little evidence of human activity. And crucially, there was not a telephone mast in sight.
Bob held up a camera and flicked a switch on a portable unit while Randy dialled their buddy in New York. On speakerphone his initial response was downbeat.
'I can just see a picture, but there's break-up, and we've only got 2 meg.' But then you could hear the excitement building in his voice. 'Hold on … it's rising – we've got 3, 4, 7 … 10. Man, it's beautiful! We've got 13 megabits per second. That location is good to go!'
BACKPACK BROADCASTING
We were road-testing a bit of kit which has long been used by news crews, sport and music producers but is only just being picked up live factual producers. Known as a 4G bonded backpack, it uses the cellular phone network to transmit live TV images.
In the past, a satellite truck costing £500,000 or more would be required to deliver a live signal from an outside broadcast location. Now a single camera operator can go into the field carrying a 4G backpack, which could set you back as little as £7,000.
The genius of the 4G unit is that it holds up to eight SIM cards from four different mobile providers, bonding the signals together to provide sufficient bandwidth to transmit an HD feed.
At the grizzly bear location, for example, I could barely receive a text on my AT&T mobile. But Verizon had a mast somewhere within range and their signal was strong, so the two Verizon sim cards in the unit were the ones doing most of the work.
When Bob and Randy gave me the thumbs up, I knew we had another part of the vast Yellowstone ecosystem covered. And that if the grizzlies showed up there, we'd be able to film them live for a minimal investment in infrastructure.