Industry faces uncertain time, but creativity provides some cheer
It's hard not to feel a bit anxious heading into 2019, as the political pandemonium around Brexit rages on, violent protests sweep Paris and outstanding footballers encounter disgusting levels of abuse. It's enough to make you want to hunker down for Christmas with friends and family and wish the world away.
So, thank goodness for some fantastic telly to keep the spirits up.
After an I'm A Celebrity… masterclass in entertainment, there are still more eps of Vic & Bob's Big Night Out to enjoy (the duo have added greater consistency to their genius), plus the return of the bonkers – but brilliant – Luther.
"With plenty of reasons to be cheerful on screen, it should be acknowledged that uncertainty lies ahead for much of the industry"
I'm pinning my hopes on BBC1 pilot King Gary – from the marvellous Tom Davis – proving to be the mainstream comedy hit the whole industry needs, and that Channel 4's Flirty Dancing helps me start January with a loved-up smile on my face. What a softie.
With plenty of reasons to be cheerful on screen, it should be acknowledged that uncertainty lies ahead for much of the industry, which will go into 2019 with its fingers crossed.
ITV, Channel 4 and Channel 5 will be casting nervous glances at the ad market, which currently offers almost no visibility as a result of the political turmoil.
Meanwhile, ITV is still trying to cajole the BBC over the line to be part of its first steps into SVoD, and Channel 4 is gearing up for the practicalities of moving around 30% of its roles out of London. That's almost impossible without experiencing some bumps and bruises along the way and will mean a staff overhaul.
A quick look back at our stories from 2018 shows C4 made far more significant alterations to its commissioning team than any of its major rivals, and 2019 is set to deliver more change.
C4's Ian Katz is also likely to provide a strategy update in the new year, as his era of programming begins in earnest, while C5's Ben Frow is set to do the same. After some success in scripted and a concerted push upmarket, it will be interesting to know how Frow intends to inject more momentum into the Viacom-owned channel.
The fate of UKTV should be resolved soon, too. It is all but certain to be split in two, which threatens to derail one of the major broadcasting success stories of the past few years thanks to its beautifully old-fashioned business model: invest in original content to build channel brands and improve share, and reap the rewards in the ad sales market.
It's not easy, but it's a model based on great British storytelling and creativity – and that should provide some comfort for the industry at an otherwise uncomfortable moment.
This is the final issue of Broadcast for 2018. Coverage will continue at broadcastnow.co.uk until 24 December, and begin again on 2 January. Our first issue of 2019 will be 11 January. Have a very merry Christmas and a happy new year.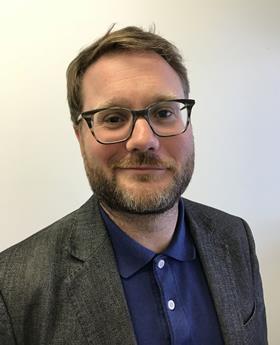 Chris Curtis is the editor-in-chief of Broadcast