The chief technology officer of software firm The Foundry has stressed the need for compelling content if virtual reality is to succeed.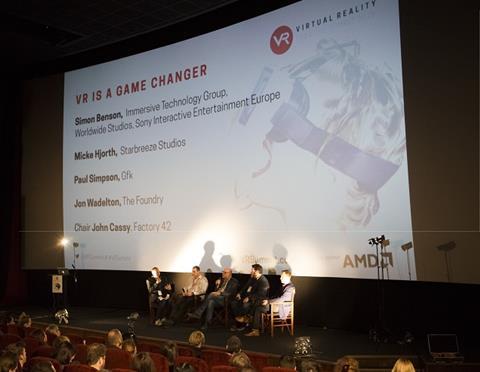 "A lot of money and effort has been put into the technology but the most important thing to worry about is the content," said John Wadelton.
"Without a killer app or experience [VR] won't be a success."
Speaking at Broadcast publisher MBI's VR Creative Summit this week, Wadelton pointed to the Microsoft Xbox console as an example of content driving interest in a platform.
He said: "The reason many people bought an Xbox is not because of the hardware, it was because of the game Halo.
"And it was similar with 3D movies, with Avatar driving the medium of 3D in cinema. Without the right content [VR] won't be engaging for consumers regardless of the hardware."
The Foundry's Cara VR plug-in toolset for its Nuke compositing software is widely used to post-produce virtual reality and 360-degree content.
Wadelton also said that he felt the hardware used to view VR content needs to mature before it is taken up more widely and beyond the early adopters and gamers who are more likely to put up with the discomfort of wearing a large headset.
His comments echoed those of The Foundry chief executive Alex Mahon who described current headsets as appearing "clunky".
Wadelton said: "It needs to be smaller and more akin to putting a pair of glasses on.
"I think we're looking at three to four years before it is properly comfortable for everybody. But that is not to say that VR won't be big on the way to that point as there are already a lot of markets and applications."