4K studio cameras used for broadcaster's French Open coverage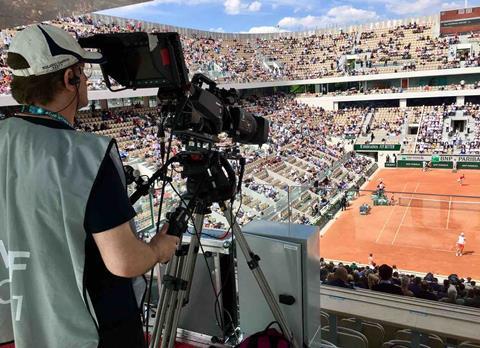 France Télévisions is using Panasonic's AK-UC4000 4K studio camera systems and AK-UB300 4K box cameras to broadcast the Roland Garros French Open.
The coverage is playing on its national television channel, France TV Sport, with international distribution.
The AK-UC4000, which launched last year, has a simultaneous output of HDR and SDR signals.
This occurs straight from the camera with both HLG and BT.2020 colour space support.
Features such as 3840x2160 pixel resolution in 4K and high speed 2x 3x or 4x output at 1080p also ensure that high quality images are captured, even in slow motion.
The content can then be easily edited when received via IP by the France Télévisions headquarters, switching between live television and action relays.