Staff tied to shows which may be cancelled and asked to divulge medical history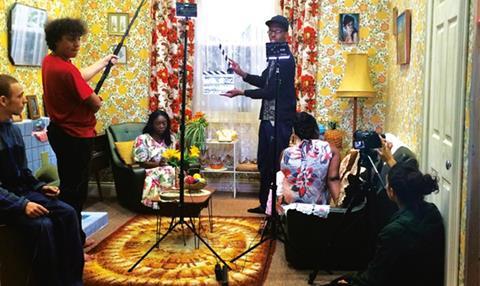 Bectu has uncovered 'unethical' evidence of freelancers feeling forced to sign contracts which require them to divulge sensitive medical records and tie them exclusively to shows as indies re-enter production.
In contracts seen by Broadcast, suppliers have inserted suspension clauses that forbid staff from accepting jobs elsewhere for up to three weeks if a show is cancelled due to Covid-19.
Other contracts flagged to the trade union require freelancers to submit sensitive medical information including significant weight changes, excessive alcohol and drug use, problem periods and enlarged prostate glands.
Last year, Bectu and other trade bodies criticised sexist and intrusive health forms that required freelancers to disclose details of mental health, menstruation and pregnancy in order to gain work.
Some indies are understood to have asked freelancers to waive the right to sue in the event that they contract Covid-19 while working.
One freelance producer told Broadcast that workers' rights must be protected at such a critical time.
"At a time when things need to change for the freelance community, to get a letter from an employer which expects us to reduce our rights is very disappointing," they added.
"There has always been a feeling [from indies] that we are lucky to work in an industry that we are passionate about - and now that we are fortunate to be working at all because of Covid. That shouldn't be a reason to erode our rights."
Head of Bectu Philippa Childs urged employers to refrain from "passing risks onto freelancers".
"Freelancers are under the same pressure as productions. [Employers] must be mindful of creating extra pressure through new contract terms, how they ask for additional information from people they are hiring and the type of information they are requesting.
"The new 'normal' of film and TV production is being created at the moment and employers must be ethical and responsible in their approach."
The freelance producer explained that broadcasters have a key role in ensuring that post-lockdown contracts are reasonable. "I hope they will pressure indies to act more responsibly. They must exert their influence to ensure that this does not become the new norm."