HMRC clarifies rules on furloughing for recently-departed staff but sticks to its guns over deadline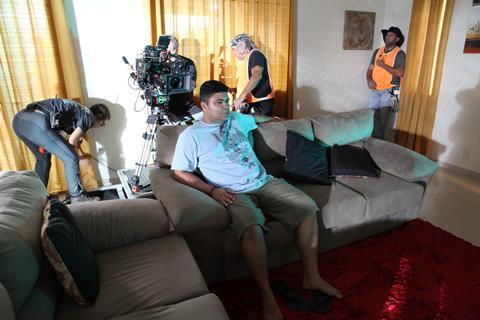 The government has updated guidelines to establish support for some freelancers via its financial support schemes - but is refusing to budge on the controversial 28 February cut-off date.
Under pressure from industry bodies and trade unions, HMRC made clear over the weekend that an employer can re-employ and then furlough somebody who was made redundant or stopped working after 28 February. That individual will receive 80% of their monthly wage packet for the past three years.
The move could pave the way for many more businesses to return to their books any freelancers engaged on short-term PAYE contracts who were made redundant once the impact of coronavirus became apparent.
Many indies have already started doing this but there had been confusion prior to the latest update, which was greeted by broadcasting union Bectu head Philippa Childs as "a welcome step in the right direction".
But the revised guidance stops short of sector demands that the 28 February cut-off be removed so that freelancers who were in between jobs can access the scheme.
January and February are traditionally quieter months for TV's freelance community. Many of the self-employed were not in work on 28 February but have worked regularly over the past few years.
Chancellor Rishi Sunak said a move to include these people would be unlikely as "the whole system would be open to enormous fraud risk" if there is no cut-off.
"We need to be fair to the taxpayer who will ultimately pay for all this," he said during a Twitter Q&A on Friday.
"We need to be able to process and verify these claims and the only thing we have to do that is payroll data."
Dozens of freelancers have contacted Broadcast in the past fortnight raising fears that they will slip through the cracks in this way as their only option is to access Universal Credit at less than £100 per week.
Around half of respondents to Bectu's latest survey said they are in this situation.
HMRC's new guidance also clarifies that a freelancer who owns a limited company can effectively furlough themselves and claim for their salary. This update, however, excludes people who pay themselves via dividends.
The tweaks represent the immense complexity in covering the entirety of the UK's disparate freelance workforce. When Sunak announced his freelance support scheme two weeks ago, he said around 95% of the UK's workforce would be covered.
The broadcasters and indie trade body Pact wrote to HMRC on Friday with a masterplan to help those falling through the cracks. They called for HMRC to advance its self-employment assistance scheme so that PAYE and tax records can be used to establish eligibility.
The Treasury has not yet responded to these specific proposals.
"Bectu welcomes the government's approach of clarifying and amending the existing schemes and will continue raising these issues to ensure that no-one is left behind during the pandemic," concluded Childs.