Broadcast and ScreenSkills hosted a Zoom debate about the precarious nature of freelance TV production work
The Covid 19 production shutdown has exposed the precarious nature of employment for many freelance production staff, who are facing cancelled contracts and no road map of when they might next work.
Around 600 people watched a roundtable debate, co-hosted by ScreenSkills and Broadcast, that explored whether it is realistic for the industry to reassess how it contracts and treats freelancers, and how it can ensure viable, stable career paths for the people tasked with turning great ideas into hit shows.
There is already a commitment from the BBC and Channel 4 to explore the issue further, with the two broadasters saying: "We are grateful to Broadcast and ScreenSkills for facilitating the freelancer debate. We are actively looking for ways to continue this conversation with freelancers, producers and the wider sector to address some of the challenges which were raised in the discussion."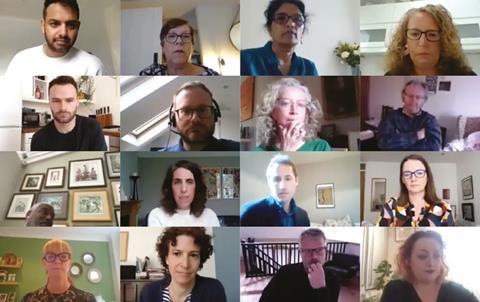 THE MAIN PANEL
David Pembrey chief operating officer, BBC Content
Kelly Webb-Lamb deputy director of programmes, Channel 4
Nicole Kleeman managing director, Firecrest Films
Magnus Temple chief executive, The Garden
Christine Healy head of production, New Pictures and chair and ScreenSkills High End TV Skills Council
Jane Merkin producer of Forgotten Freelancers, executive producer on Dangerous Borders (BBC2) and Carry on Brussels (Channel 4)
Elliot Swinburn producer, Love and Hate Crime (BBC3)
Geri O'Donohoe series producer, Celebs Go Dating (E4)
Chair: Chris Curtis editor in chief, Broadcast

Also pictured above, participants Adeel Amini, Philippa Childs, Seetha Kumar, Donna Taberer, Simon Ford, Pat Younge, Sara Putt.
Will the Covid-19 production shutdown prompt an exodus of freelancers from the industry, and what would be the implications?
Jane Merkin: There is absolutely no doubt that people will leave the industry. My biggest fear is that those individuals that we have been trying to encourage into the industry through diversity programmes will be the ones to go. It's going to be a case of last in, first out.
Magnus Temple: With any sort of downturn there is the potential for people to leave the industry for good, and that would be a tragedy. It's a significant concern that talent will no longer find a career in television sustainable.
How much visibility do broadcasters have of the challenges facing freelancers?
David Pembrey: The entire industry is ultimately at risk and freelancers are at the sharp end of that. Everyone recognises the role that the freelance model has played in the success story of the UK creative industries.
We need to make sure there isn't an exodus of talent but also start to reassess beyond coronavirus, and think about the changes that need to happen to make the freelancer structure more stable going forward.
Kelly Webb-Lamb: At Channel 4, the best way for us to support the freelance community right now is to continue to develop and commission programming. We have ringfenced a significant amount of money for development and commissions this year and committed to half of that being spent in the nations and regions, on smaller and BAME indies.
There is a lot of collaboration going on with other broadcasters, Pact and the Creative Diversity Network to make sure that we are doing everything we can to retain diverse talent.
Tariffs are coming down and there are worries that this will affect rates of pay for freelancers.
What can broadcasters do to make sure that doesn't happen?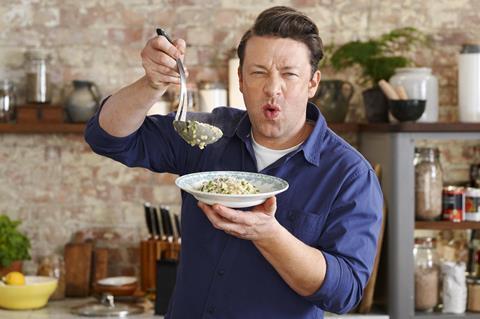 KWL: Through until 2021, C4 is going to commission at lower tariffs than previously. We need to be clear with indies from the beginning of the process what we expect from their commissions.
We expect freelancers to be paid fairly despite these changes, and that's part of our agreement with indies.
DP: We also need to think about the risk of a buyers' market emerging once lockdown restrictions are lifted. There is the potential for a scramble for business under which indies drive down costs to get commissions.
It is incumbent on broadcasters and indies to figure out how to restart production in an orderly fashion - for example, opening up different genres at different times. If we can get those things right, hopefully freelancers will not feel the pinch.
"There is the potential for a scramble for business under which indies drive down costs to get commissions."
David Pembrey, BBC Content
JM: Even before Covid-19, there was a disconnect between budgets and broadcaster expectations. That's why freelancers have always felt that when things get squeezed, they are hit the hardest.
When rate cuts are made, it has to be across the board so it's not just impacting the freelancers, it's indies being squeezed as well, because we are all in this together.
Elliot Swinburn: I had to work two jobs for my first 18 months in the industry - I ran a bar and worked in a production house. Declining entry-level pay rates are going to stop people from diverse backgrounds coming in and affect retention of talent.
Should fixed and minimum pay rates for freelancers be introduced?
Geri O'Donohoe: Fixed rates would be ideal, but we need to make sure that any resulting rate cuts don't just impact junior staff and freelancers.
On the Bectu rate card for example, there are no executive producer rates but some junior roles have an upper limit. If cuts need to be made across the board, they must also affect the highest earners.
Nicole Kleeman: I'm absolutely in favour of standard rates. One way to deal with reduced tariffs is via economies of scale. We can't compromise on quality - it's our reputation that's at stake – so to keep our commitment to paying freelancers fairly, we need medium- and long-term commitments from broadcasters through bulk orders.
Christine Healy: ScreenSkills works very closely with heads of production to make sure that scripted talent is working within the correct pay band. We have also worked with Bectu to come up with really good standard practices that the scripted world adheres to. It is a tricky one and we are continuing conversations alongside Pact and Bectu to come up with a more standardised rate card.
"To keep our commitment to paying freelancers fairly, we need medium- and long-term commitments from broadcasters through bulk orders."
Nicole Kleeman
MT: The Garden works in a really competitive part of the market and we end up paying more generously because of that. However, I recognise that when trying to attract new people in the industry after Covid-19, it's important to think about pay at the entry level and not retreat from the important work that's been going into diversity.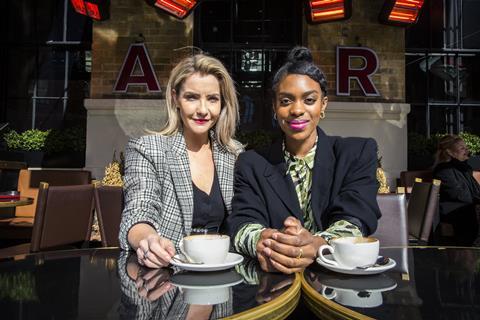 The indie business model works by scaling up and down depending on being in production.
Would you consider taking on freelancers into staff roles to create more stability?
CH: In high-end scripted, it's not that companies don't want to take people on as staff members, it's just that the practicalities and economics don't stack up.
NK: Half the people that work with us on any given day have been with us for a year or more and I consider them part of the Firecrest family.
In the past, broadcasters like C4 have had a long-term view about what it takes to build a talent base in the nations and regions.
It has taken steps such as giving us a double commission for Super Shoppers so that we could contract people for 12 months. We worry that kind of support is going to dry up.
Freelancer focus: is a staff job your ambition?
GO: No. The thing I like about working in TV is that it is for short, concentrated periods. You can pour your passion into a project and if it's brilliant, great, but if not, there is a light at the end of the tunnel.
However, I would take the offer of a full-time job seriously now, purely for stability. We need to put our efforts into making the industry more stable for everyone, not just staffers.
ES: The ability to move fluidly between jobs is what attracts me to TV. There are tangible terms and conditions of our work that can be looked at, such as longer notice periods for cancellations. The contract I had before Covid-19 had a one-week cancellation period.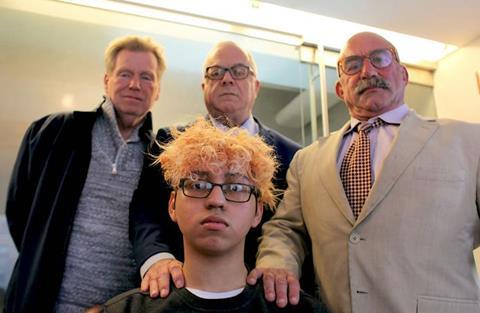 There also needs to be clearer definitions of hours, the role and commitments. These things could make a difference to working as a freelancer, rather than getting a staff job.
JM: I've turned staff jobs down because I love picking and choosing my projects. If the treatment of freelancers improves, then the issue of being taken on full-time would become much less important.
How can the industry create a more stable working environment for freelancers?
GO: As a freelancers, everything is last minute. You could have a job interview and be expected to begin work within days - and often you won't have a contract when you start. The industry is quite informal, and when it comes to employment, things need to be put down on paper.
ES: When you're juggling different commitments to different indies that are all at different stages in the production process - as well as doing 12 hours shifts to finish the project you are working on – it becomes a nightmare.
"When you're juggling different commitments to different indies that are all at different stages of production, it becomes a nightmare"
Elliot Swinburn
What role can broadcasters play?
KWL: There are lots of things to balance, which means that sometimes there isn't much notice for indies, which is not ideal. We would always aim to give production companies as much time as we possibly can, and we've been working hard over the last year or so with business affairs to speed up the ed spec process.
DP: The BBC is spending public money and we want to get the best value, which can mean not committing as quickly to a commission or recommission. However, we are working hard to improve clarity and speed.
Another big issue is seasonality – there are peaks and troughs and we need to find a way to improve that. We are starting to think about spreading out our content more evenly throughout the year.
Freelancer focus: during the winter months, is much of the industry out of work?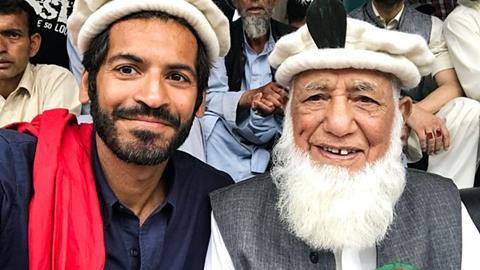 ES: I've been lucky in that I haven't suffered from the dreaded winter hibernation, but I know it's a real problem. A lot of people do not earn enough to be able to sustain themselves if they have weeks or months out of work. I'm a mid-level freelancer and I'm still living pay cheque to pay cheque - the idea that people might consider TV as a viable option for a career if you are expected to face two months out of work each year beggars belief.
JM: January and February used to be the quiet times and then you'd be busy until Christmas. In recent years that fallow period has expanded from November through to March. That is one reason that the pandemic has hit the community so hard - because we were just going back into production after a period of people living off their meagre savings.
Questions from the floor
"Should broadcasters be more aware of the challenges facing freelancers so things don't revert to the status quo?"
Adeel Amini, founder, TV Mindset
KWL: We should use lockdown to listen and engage with the freelance community. I worked outside of a broadcaster for decades and I know what it's like.
C4's senior commissioning team is keen to talk to people at forums. We are working on a freelancer response package that will include mentoring, creating masterclasses and pop-ups. We want to make sure that people have a proper understanding of our priorities, so when we come out of lockdown, we have done everything that we can to be in a good position.
"Is it time for fundamental change in the way that the freelance community is treated?"
Philippa Childs, head of Bectu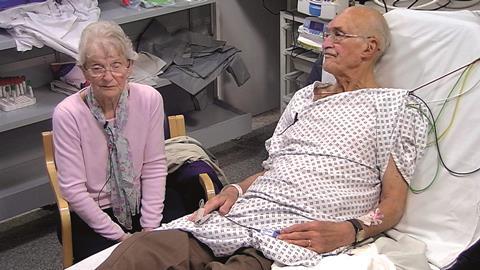 DP: Absolutely. Covid has exacerbated some issues that have always been there, and this is our opportunity to try and tackle some of those things effectively. We need to make sure when we come out of this, we have the framework and forums to work together and make sure that we don't revert back to these issues. The BBC is open to making as much time to engage in this period to make sure that happens.
MT: There needs to be more communication with the freelance community. It's easy for broadcasters and indies to retrench, and look after those closest to them, but it's important that we are reaching out, listening to each other and operating properly as a community. The pandemic has exposed that television hasn't operated in a way where we look after each other.
NK: When we have people on our staff, we have to invest in them, offer them training and give them appraisals at least once a year. Employing freelancers allows indies to sidestep giving them feedback. I hope one of the many lessons from this is that we need to work in a way that benefits everyone.
JM: Decent, humane management will result in greater productivity, so if freelancers are treated properly you will get more out of them.
"Freelancers, what's the single biggest change indies need to make to reflect this new reality and address the poor record on diversity?"
Pat Younge, managing director, Sugar Films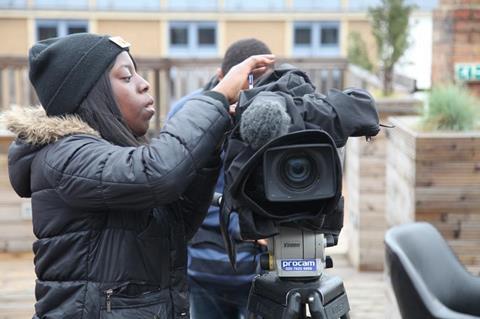 JM: Advertise. People often don't know the jobs are out there half the time. Make sure you're getting those adverts into diverse communities and new entrants that are not on Talent Manager. There also needs to be time between the advertisement going out and the job beginning, because short notice periods make it impossible for people to take on jobs.
GO: Using resources like Mama Youth Project within their own companies.
ES: People need to be conscious of who they are hiring and making sure they are bringing people into the industry from different backgrounds.
"Is it time for an independently assessed charter to protect freelancers?"
Anonymous
JM: I have been involved in lots of discussions over the last 20 years around the issues that are being raised today. People do these things with the best of intentions and great words are spoken, but it always comes down to who enforces things. People talks about anti-bullying and diversity policies in all its forms, but who is going to enforce them? This is such an unregulated industry. People get away with all sorts of things.
GO: There could be a freelancers' forum where a person from every role, in every genre is represented. It cannot just be hollow words. I've not said everything that I wanted to say today and I'm sure others feel the same. This must be just the beginning of the conversations


Ahead of the debate, ScreenSkills chief executive Seetha Kumar, provided some context and explained her organisation's involvement.
"The UK's screen industries have a large and very important freelance workforce whose crafts, talents and skills are critical to making great television programmes and films.
"Since the crisis hit, we at ScreenSkills have been doing what we can to support the freelance workforce and help them stay connected through a programme of events and training. This includes guidance on finance, support on mental health, advice on CVs, sessions with commissioners, to masterclasses and practical training in production and post production skills that more than 8,000 people have taken part in over the last month.
"We will continue to tailor our programme of support to what is needed and I am grateful to those who fund us to do so. This includes industry contributions to all our skills funds and the BFI with National Lottery funds.
"This crisis has inevitably brought to the fore broader questions about the place of freelancers in our wonderful industry that we know people want to raise. That is why we felt this debate is timely and hosting it with Broadcast allows us all to explore the issues and, of course, share suggestions for how they can be mitigated.
"Our industry is facing many challenges right now and there is likely to be more over the coming months. Not all the problems likely to be aired today can be solved quickly or, indeed, any time soon. But as everyone has acknowledged, it is hugely important to recognise the vital role of freelancers in making UK screen a global success story and that is what we are doing today."
The debate was supported by the ScreenSkills Television Skills Fund funded by contributions from the BBC, Channel 4 and Channel 5.