Producer/distributor reaches out to self-employed subset as Labour piles pressure on Rishi Sunak
In the face of mounting criticism, BBC Studios has confirmed it will now be helping freelancers whose contracts had come to a "natural end" in recent weeks.
Last week, a group of freelancers sent an open letter to director general Tony Hall asking why the producer/distributor was declining to extend the contracts of freelancers engaged via short-term PAYE contracts.
As a commercial operation, BBCS is permitted to use the government's Coronavirus Job Retention Scheme (JRS) to furlough these PAYE freelancers, which hands them 80% of their monthly salary up to £2,500 per month. Their work does not have to have been directly impacted by Covid-19.
The letter described BBCS' move as "puzzling".
Correspondence from HR lead Jabbar Sardar last month had initially said that BBCS would be re-hiring then furloughing freelancers whose "contract or PAYE freelance agreement is due to end, unrelated to Covid-19".
But as of this morning, a BBCS spokeswoman confirmed the outfit would now be helping this subset of freelancers, some of whom are desperately in need as half of the freelance community turns to borrowing.
"In line with the revised government guidelines, we will, this week, be getting in touch with ex-staff whose contracts ended naturally to offer to re-hire for furlough purposes until 31 July 2020, providing they meet the qualifying criteria," added the spokeswoman.
The confusion follows a period of several weeks during which "natural end freelancers", as they have come to be known, were consistently issued conflicting advice by the government.
Industry lobbying steps up
In a separate letter to outgoing DG Hall last week, freelancers urged the BBC to lobby the government to reconsider its decision that those engaged by the corporation (excluding BBCS) should be disqualified from the JRS as it is a public sector organisation.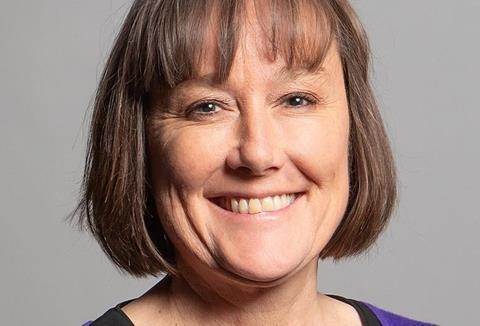 This letter was supplemented this morning by further correspondence from Labour's new shadow culture secretary Jo Stevens to chancellor Rishi Sunak, demanding he do more to help these people.
Stevens pushed Sunak on whether he had taken on the solutions posed by the BBC and other broadcasters several weeks ago.
This catch-all masterplan involved HMRC advancing the self-employment assistance scheme so that PAYE and tax records can be used to establish a person's eligibility.
"If you are not able to adopt the suggested solutions, what alternative support will you put in place for PAYE freelancers who are currently not support by any scheme?," questioned Stevens, who took on the brief last month in Keir Starmer's inaugural Labour shadow cabinet.