Letter to Oliver Dowden poses catch-all solution to helping out-of-pocket freelancers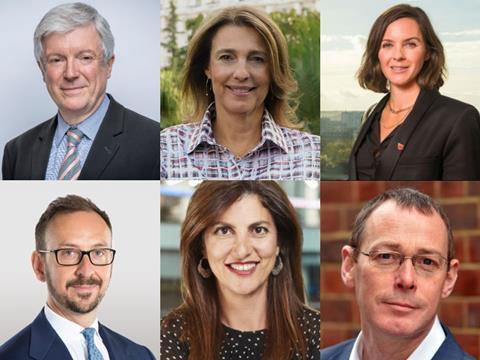 The PSBs, Sky and Pact have written to the culture secretary with their solution to help those freelancers falling through the cracks of the government's financial support schemes.
The letter, delivered today to Oliver Dowden, was signed by BBC director general Tony Hall, ITV chief executive Carolyn McCall, Channel 4 chief executive Alex Mahon, Sky chief executive Stephen van Rooyen, Viacom CBS UK president Maria Kyriacou and Pact chief executive John McVay.
The sextuplet issued a proposal to help those that find themselves ineligible for both the schemes aimed at supporting freelancers and full-time workers – namely people on short-term contracts who were not on companies' payrolls on 28 February, people who were part-paid via PAYE last year and people who trade via limited companies.
The "solution" is for HMRC to advance the self-employment assistance scheme so that PAYE and tax records can be used to establish eligibility for these people, according to the letter.
HMRC, which has a complete record of PAYE and tax for any individual from all employments, could then establish the level of support or furlough assistance individuals can claim.
The approach would have the advantage of ensuring "equitable treatment between people in very similar circumstances", according to the letter, along with overcoming the issue that no single employer has a full PAYE record for every freelancer.
Sky pays more than 1,000 freelancers through PAYE each month and ITV around 400 but the letter stressed that "these are not always the same people and we do not have visibility of what these people are doing when not engaged with us".
"Clearly in the current circumstances there is no time to be lost and we are keen to do everything we can to work with government and HMRC to try to implement this sort of solution to the problem," the letter noted.
The authors said they were ready to deliver whatever assistance they could to aid "this important group of workers" and proposed picking up their recommendations with DCMS officials "in the coming days".
Chancellor Rishi Sunak was copied into the letter, which marks the first time the PSBs have joined with Sky and Pact over the freelancer issue since the coronavirus lockdown left hundreds of thousands of self-employed people out of pocket.
Delivering a Twitter Q&A in the past hour, Sunak said it is unlikely that the Treasury will bow to pressure and update the guidance to help those that weren't on a company's payroll on 28 February - amounting to possibly thousands of people.
Sunak said the cut-off date needs to be rigid to nullify the fraud risk and "be fair to the tax payer, who is ultimately funding this scheme".
"All we have is payroll data and we need to be able to check it," he added.
The likes of the DCMS Committee, Bectu and Creative Industries Federation have been busy lobbying the government since the scheme was announced last Friday.