Sunderland 'Til I Die producer to profile iconic football manager as feature-length doc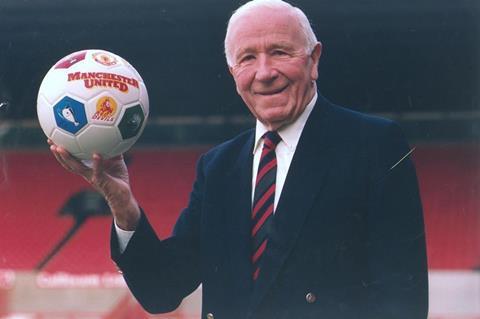 Fulwell 73 is producing a feature-length documentary about legendary Manchester United manager Sir Matt Busby.
Titled Busby, the film will explore the life and career of the icon, who spent 25 years managing Manchester United, transforming it into one of the most successful and famous clubs in the world, with the likes of George Best and Bobby Charlton on its books.
Besides the on-field exploits, the film will also investigate the wider impact of the Munich Air Disaster, which claimed the lives of 11 Man United players and officials, along with another 12 people. Busby barely survived himself and had to rebuild the club following the tragedy.
The film is directed by Fulwell 73 partner Joe Pearlman, who helmed BBC4's recent hit documentary Bros: After the Screaming Stops and fellow sports doc Mo Farah: Race of His Life. It will feature previously unseen archive footage and interviews with Busby's close friends.
It is the latest Manchester United-themed documentary to come out of Fulwell, following on from The Class of 92, and joins a roster of football and sports films the company has created including Netflix's Sunderland 'Til I Die, In the Hands of Gods and I Am Bolt. The company, which is backed by James Corden, also produces US entertainment hit The Late Late Show with CBS Television Studios.
Busby is produced by Pearlman and co-produced by Heather Greenwood. Altitude Films (Diego Maradona, Amy) will distribute the film, which will be handed a UK theatrical release in November.
Broadcast Sport understands Altitude will explore television licensing for the film, although no details are currently available on a buyer.
"Sir Matt Busby is one of the most inspirational and influential figures in sport," said Pearlman.
"As passionate fans of great stories and iconic characters, to be able to pay homage to one of our sporting heroes and add a prequel to The Class of 92 is a true privilege."