The cultural changes to our working lives that lockdown brought will remain forever, says Olly Strous
It's fair to say that 2020 has been the most exciting year in my professional career. And I imagine not many people would say that about such a tumultuous ten months. People who work in tech love to find clever solutions to problems, but this year, along with the rest of the world, we faced the biggest problem of all: how to continue editing and delivering programmes during lockdown.
This was a challenge. We had to allow for a number of concurrent editors to securely work at home from the same footage. We also had to have the ability to line feed close to TX, producers had to be able to work collaboratively with their editors and our solution had to be quickly scalable.
However, we were fortunate enough to have a remote desktop ecosystem installed and ready to go. We used Teradici's remote desktop protocol - others are available – and their integrated secure gateway allowing us to establish a remote connection to our Post Production environment.
We'd been testing the hardware and the concept for over a year. This was to see if we could allow editors to work from home to help ITN Productions' big push on work/life balance. Within the space of a week we went from having one remote user to decamping our whole 34 Craft Edit Suite facility onto a mixture of hardware and software clients - and walked straight into the unknown.
To put that in context, every suite has one editor and one producer, so up to 68 people were impacted by that change back in March. We are currently operating 67 Craft edits suites - an uplift of over 100% above our physical capacity with over 100 people now working remotely.
The key to all of this was being remotely connected to ITN Productions' offices. Allowing our teams to take advantage of shared storage and workflows orchestration tools.
Second was guaranteeing delivery for the type of fast-turnaround content we produce. We needed to be able to quality control content on a broadcast quality reference monitor and feed it to broadcasters. With a 'stay at home' order on the horizon from the government, facilitating something from someone's house was the ideal outcome.
"ITN Productions is at its best when the odds are against us, and we've come through this with the same spirit as those who have gone before us over the company's 65-year history"
A quick look online and we discovered EU Networks, a bandwidth infrastructure service, already passed fibre straight past my front door. Fate. Our business continuity delivery mechanism was to become my house. Within a week, EU Networks had managed to arrange all planning permissions and were starting to dig up the village. I kept a low profile with the neighbours - and my wife - as the installers re-laid our driveway and installed a 10Gb fibre connection.
This connectivity paired with an Avid Workstation, Reference Monitor and IP Video Encoder meant we could quality control and playout if lockdown took place in a stricter manner.
Producer options came next and we presented three solutions to use as each production deemed fit. An online viewing platform hosting all rushes and exports directly from the edit – that we had already been operating for 5 years, so tried and tested; live feeds directly out of the edit suite and streamed to a producer's phone/laptop using NDI technology: and finally Avid workstations which allow producers to review rushes, do sync pulls/assemblies or simply open a cut from an editor to watch immediately.
Our experience of working remotely has been remarkably robust and successful. ITN Productions will deliver more than 700 hours of TV and short form programme since we moved to remote operations. This is a record in the history of the company and demand for our services has doubled.
However, any system is only as good as the team behind and in front of it. To make this work required amazing ingenuity on the part of the post and tech teams, but also collaboration with producers, production managers - and the patience of interviewees as well.
It needed compromise and communication with broadcasters. And it all needed to happen fast. ITN Productions is at its best when the odds are against us, and yet we've come through this with the same spirit as those who have gone before us over the company's 65 year history.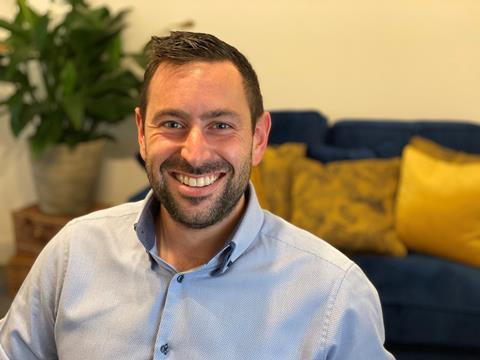 Working remotely is not without its challenges and communication is definitely the biggest hurdle for producers. Even with technical solutions in place there is often no replacement for being in an office, but the future is most certainly a hybrid one, and the more we do remotely, the more we navigate and innovate through that challenge.
Interestingly, it turns out that most editors have been desperate for a cultural change in our industry for years. All it needed was a worldwide pandemic to show that change is possible.
Olly Strous is head of post production at ITN Post