Future of Content: we must look to the widest possible variety of sources to attract young viewers for our television news broadcasters, says Ayshah Tull
Grabbing people's attention is hard work. In my WhatsApp groups with friends they're more likely to be talking about Selling Sunset or the latest TikTok dance craze than the news.
But when there are big events, they still turn to broadcasters they trust for in-depth analysis and context from experienced correspondents – so there's hope. However, I have come to realise that way we deliver news will have to change in order for our business to thrive and survive.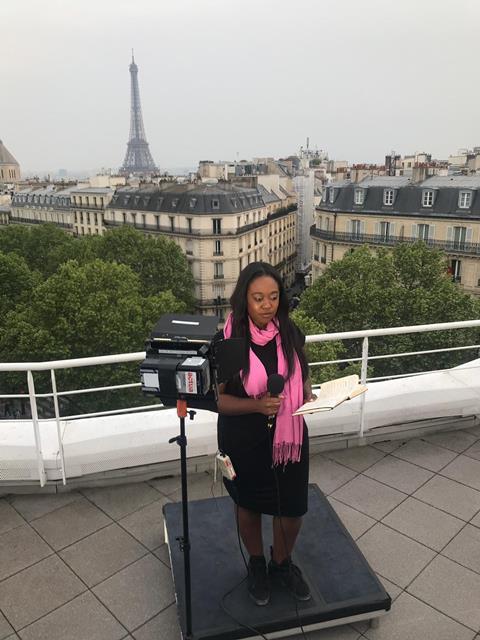 Audiences in the '90s and 2000s were huge but for younger people now, that routine of watching TV after school isn't there. That means that we have an obligation to take our news stories to wherever they are.
Channel 4 News is the biggest news programme on social media in the UK across all platforms and brands. Reaching out to young audiences is at the heart of our digital strategy, with over one billion minutes viewed on YouTube alone this year. Half of this audience is under 35 years of age.
Through our social media platforms, we've been able to expand our reach of 16-34-year-olds like never before, and importantly engage with them in our journalism.
Uncovered on Facebook Watch is a great example of this. This online weekly series is committed to challenging expectations with unreported stories that reveal and inspire.
In one of our reports I spoke to sex-workers in the Netherlands at the end of last year, about the plans to push the red-light district into the outer part of town. That's a story that might not work on Channel 4 News, but we made a seven-minute film highlighting the issue and it was seen by over 130,000 people.
Our new series Rated on Instagram and Snapchat compares the UK to the rest of the world. The topics are insane; from porn, to parental rights, to the world's social media habits, this mini quiz gives you the news in a very different format.
"With so much fake news so readily available, people need a respected news outlet to find out what's true, and we as broadcasters must be that sanctuary for them"
On the Snapchat launch day, it was watched by over 100,000 people, which shows that there's an appetite and demand for this content in that space.
Trust feels like it's at an all-time low, especially among ethnic minority communities. This is something that I feel strongly that needs to be addressed as a priority. With so much fake news so readily available, people need a respected news outlet to find out what's true, and we as broadcasters must be that sanctuary for them.
At Channel 4 News we find that our in-depth explainers, like the one we did on the history of the Black Lives Matter movement, were sought-after because audiences are searching for facts.
I pitched that idea after the George Floyd protests. I saw lots of incorrect information online about how Black Lives Matter started. Along with my producer, we researched for weeks, found the appropriate experts and scripted carefully as we always do.
The result is a high-quality in-depth report on the issue, that when you search in YouTube the video pops up almost immediately – in part because it's trusted journalism.
Building on success
To build on the success we've had online we need to cover stories that younger audiences are interested in well. Sometimes we fail to do this enough and get snobby about topics that are trending, when that can be a great indicator of what matters to younger people.
Johnny Depp's trial was an example of this: we didn't cover the story as much as we should have done, when in my view the interest from the younger public was there.
I'm sometimes irritated when we miss stories because we're looking and listening in the same place with colleagues pitching very similar ideas based on what they've seen or heard on a few outlets. The Today Programme, The Times and The Daily Mail will have a completely different agenda to other non-traditional outlets like Gal Dem, Refinery 29 or the Vox podcast Today Explained.
We need to diversify our sources of information, so we're aware of what younger people are talking about, and that in turn will bring more trust because they'll know that the news stories, we cover reflect their life.
I come from a black British working-class background and make it my mission to speak to people that wouldn't normally engage with the media. Even if someone won't talk to me on camera when I out, I speak to them about how my job works. I hand out my email and check in with regular contributors to make sure they're okay.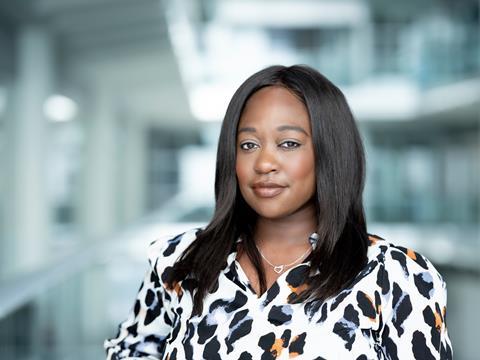 As a former Newsround presenter, I was gutted for the team when I heard that the evening edition of Newsround was being axed after 50 years. The number of hours they'll produce on TV will go down massively.
With less Newsround on TV, it is really important that quality is maintained. Children deserve in-depth investigations into the issues that matter to them.
Ayshah Tull is reporter at Channel 4 News