Sponsored content
Find out more
Naturalist Catherine Capon on producing wildlife documentaries via social media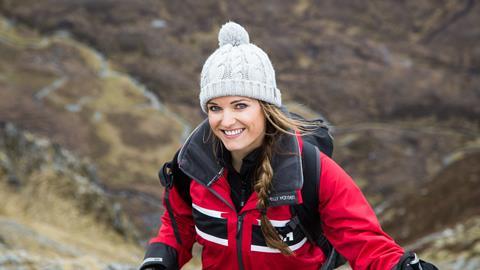 With an influential YouTube channel and more than 25,000 followers on Instagram, naturalist and adventurer Catherine Capon is building a strong social media presence with wildlife documentaries from her intrepid journeys around the world.
Armed with a degree in zoology from Imperial College London, Catherine Capon worked in corporate sustainability and on BBC and Discovery channel wildlife productions before a stint at UK indie Sundog Pictures.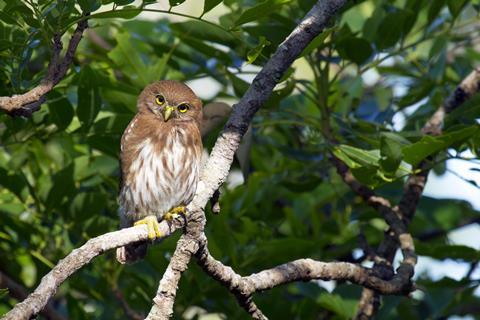 Her latest venture is producing wildlife documentaries via social media to get audiences thinking about responsible ecotourism options when booking their holidays.
In 2015, Catherine set herself the challenge of travelling to 12 wildlife hotspots in 12 months and recording her experiences.
"Through my interest in raising awareness of conservation issues I could see how travel could be used as a force for good and help support good causes," she says.
"You can't stop people wanting to travel, but you can encourage different, more responsible ways to travel and show people that wildlife is worth more to local economies alive rather than dead."
Reaching new audiences
Catherine focuses on making films for social media rather than TV to reach new audiences, tapping into the ever-growing popularity of content consumed on mobile and other devices.
She believes that content made specifically for social media can engage viewers by reflecting what's going on in the world and keeping stories going, in a way that mainstream natural history programming sometimes can't.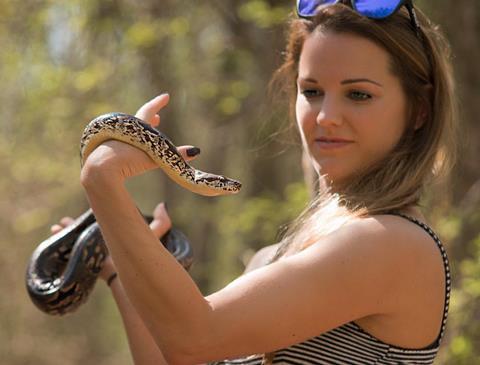 It can also incorporate direct calls to action for viewers who feel an emotional connection, for example encouraging people to donate to a cause or volunteer with a charity.
In many ways, Catherine's filmmaking is tapping into a wider trend, fuelled by social media, which is seeing consumers increasingly shifting away from spending money on material goods and towards travel and experiences which they can share with friends virtually.
"People are moving away from tans and cocktails and more towards, say, volunteering with orangutans, climbing Kilimanjaro or working in a wildlife rehabilitation centre in Costa Rica," she says.
"They want a good story they can tell their friends and one that is also helping to improve the lives of other people or animals."
Lighter footprint
Unsurprisingly, Catherine stresses the importance of minimising her impact on the environment during the filmmaking process. "I champion renewable energy, locally-sourced produce and local guides," she says.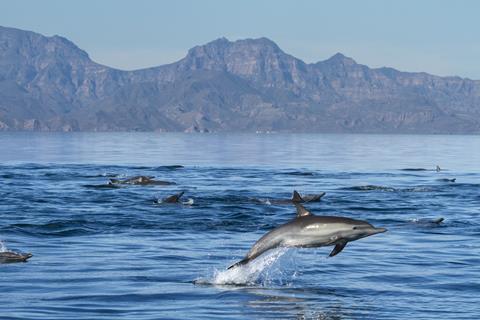 "Local people will know how to respect the animals, set up camp safely and help ensure that the production facilities have minimum impact on the area. If they're incentivised enough, they'll become guardians of the local wildlife instead of killing those animals for their livelihoods."
Catherine's sponsors and clients such as tourism boards also have the option to pay for the cost of carbon offsetting as part of their fees.
Shoestring shooting
Advances in camera technology and drones enable Catherine to produce high-end footage on a small budget. "Just three of us in the team keeps us nimble so we have to be jacks-of-all-trades – we pitch, produce, present and film," she says.
While her approach demonstrates the environmental advantages of making films on a smaller scale, she acknowledges that primetime TV documentaries like Blue Planet II show that epic productions can have a long-term and far-reaching positive impact.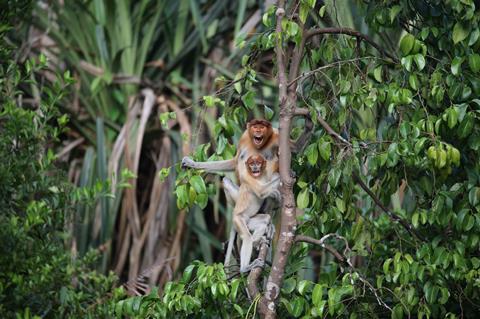 The challenge for wildlife filmmakers is to try to strike a balance between maximising time spent observing animal behaviour and minimising the impact on the local environment, she says.
"The longer you spend with wildlife, the better the quality of the footage," she adds. "Look at [primatologist] Jane Goodall's films – she was with the chimpanzees every day, so they got used to her and as a result her footage is better than anyone else's. It's the same with any animal – the longer you spend with them the more likely you are to see exceptional behaviour.
"There was a huge team behind Blue Planet II and they were in the field for a long time, so there will have been some environmental impact. But if you reduce that time then you're much less likely to get those shots. And without Blue Planet II there wouldn't have been the huge drive we're seeing to tackle the problem of plastic waste.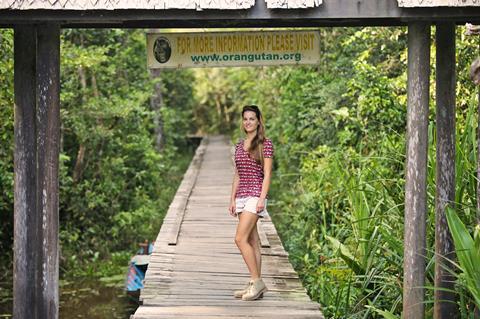 However, Catherine says there is "still plenty that can be done to reduce the onsite impact of big scale productions" noting new technology such as drones can mean a reduction in helicopter usage and hiring local staff.
Brand power
Catherine sees the shift in power between the commercial broadcasters and major brands as another force for change in natural world programming.
"We'll see more brands spending less on TV advertising and more on their content marketing strategies, with some skipping the commissioning stage altogether and producing their own content instead," she says.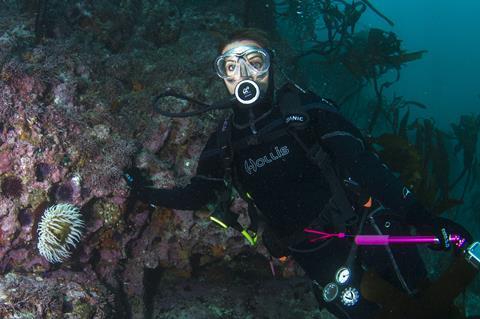 "The likes of Jaguar Land Rover are creating great content with stories that are really engaging and, in the zeitgeist, but the marketing messages are quite light and you don't feel you're being force fed an advert."
However, Catherine warns that brands looking to create their own content often lack the necessary filmmaking experience.
"If brands are to be the commissioners of the future, they need to achieve the right balance between storytelling and branding," she says.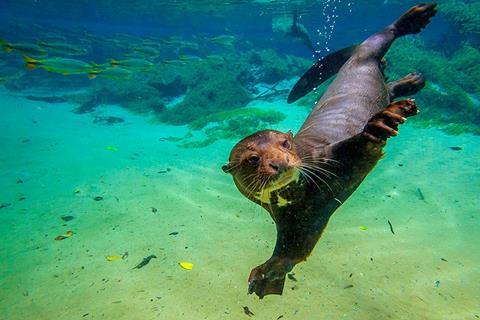 Once again, it's social media that is driving some of these changes, with brands increasingly choosing to work with 'influencers', who have built up a social media audience through a niche interest – such as Catherine's passion for ecotourism.
"Audiences on social media have different expectations for authenticity, which is more important to them than production values," she says.
"Although I aspire to produce high quality content, we can be more lenient with production values and work with smaller teams and budgets. The most important thing is that my content and message are genuine."