Sponsored content
Find out more
Barclays' Lorraine Ruckstuhl and Tom Dods explore the Broadcast Intelligence Global TV Production Map 2019 and assess the implications of consolidation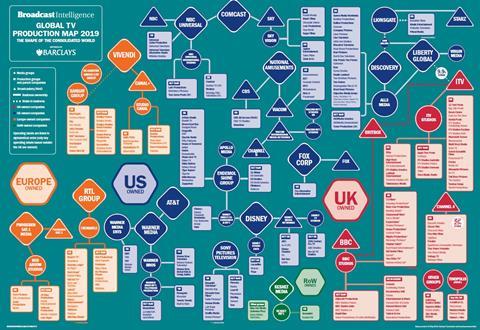 What have been the key changes to the international production landscape over the past decade?
Barclays The US has seen the most change over the past decade. The particularly interesting thing is how the telecommunications companies are buying up the broadcasters and media companies, which just wasn't something the market experienced until about a decade ago. Comcast buying NBC Universal was big news, as was AT&T acquiring Time Warner more recently.
We have also seen the rise of the SVoDs and how these deals have driven US media businesses to launch their own international streaming services.
While there have been continual acquisitions and expansion in the States, but we are also seeing that reflected back in the UK, as some of the biggest broadcasters, such as Sky and ITV, are investing in indie ownership.
Refreshingly, there are still several 'true' indies in the UK, despite the numerous acquisitions, especially those that ITV has made. In fact, there are slightly more than when we last created the Global Production Map in 2017.
However, going it alone means holding on to IP can be more difficult, which is one of the reasons many have sold up to larger groups such as ITV Studios.
How will Britbox impact the UK market?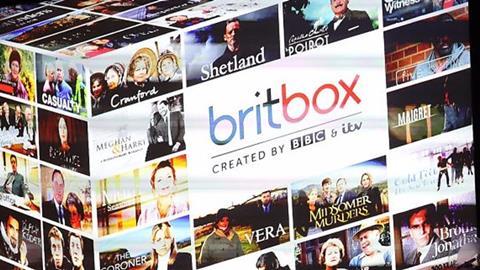 The launch of Britbox as a collaboration between ITV and BBC has rumbled the market in a way that's never been seen before. That being said, its early days and we look forward to seeing how this partnership evolves.
With both broadcasters having sold a sizeable amount of content to SVoDs on long-term contracts, it'll take time for their content to return to them for the new platform.
However, with successful programmes continually being made we don't see that greatly impacting Britbox.
The global market is becoming more consolidated with international conglomerates owning more and more businesses. How does that affect the UK indie market?
It can make it harder for indies to compete, but despite these threats, owning the right content means you can still do well. For example, look at Expectation, which has landed several commissions in a short period of time despite not having a broadcaster as majority parent (BBC Studios owns 25%).
Equally, it shows that having the right people behind your business and the right contacts can support that success.
Where do you see conditions in the television business changing in coming years?
Quite a lot has happened in the past two years. One key theme as been the UK market growing significantly, which means it won't be dominated so much by the US.
Moving forward, the larger companies are going to look at buying smaller companies making content that is less focused on linear TV and more on the social media platforms.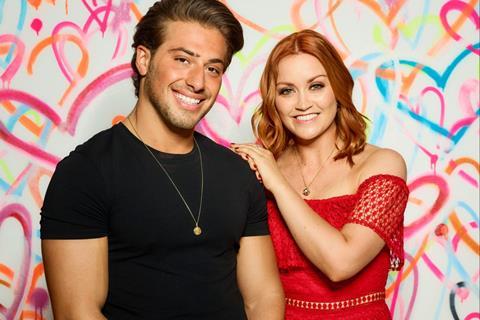 Those businesses won't be able to scale hugely on their own but have a useful product set to offer giving the bigger broadcasters a 360-degree approach to content making.
Podcasts, for instance, don't make a lot of money by themselves but broadcasters can work with their makers to monetise the content on many different platforms.
A lot of these businesses are starting up from scratch – focusing on creating Facebook or YouTube content, which means they can attract interest from the bigger companies that want to find simple ways to diversify their content, instead of investing sizeable amounts into creating an offering themselves.
Should we expect continuing consolidation?
This market is always phasing in and out of consolidation but ultimately it is still about content. As the smaller production companies increase their library and content, in turn increasing the value of their business, they will likely look to sell.
Undoubtedly, therefore, we will see more consolidation, though whether it is at the same rate as currently happening will remain to be seen.
Meanwhile, natural creativity in the sector means there are always going to be new companies setting up and production businesses spinning out of large conglomerates – often with the intention of selling back the content back to their former employers.
Television is still a sector people love, so you're going to have a wealth of new talent coming through across the generations with new and creative ideas.
What are the bigger coming changes ahead?
They will come in the way content is consumed and viewed as opposed to the way it's made. When we recently visited a client on set, it was interesting to see how people-intensive a production can be.
Independents will remain hugely reliant on broadcasters, as they need a vehicle for their content. Good programmes can get caught in bad slots, so promotion will remain vital, regardless of whether the show is for a broadcaster or an on-demand service.
This is particularly true of new products and relates to why super-indies will just keep getting more power – if you're a new player, you need to find one or another established production company to partner with to give yourself the credibility to get commissioned.
No matter how good the script is, you need to evidence you can actually deliver the final piece.
What are the positive effects of wide scale consolidation?
In 2016, Disney broke the box office record for the amount of money taken in one year and in 2019, it has have already broken that record seven months in, still having huge films releases scheduled in the last quarter.
This does give more people more access to funding to create more content and therefore in turn, more opportunities for talent to undertake new projects and productions.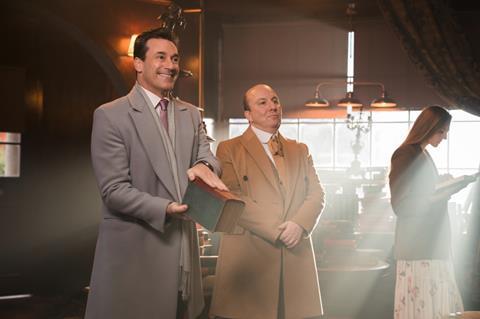 Will we see more international productions involving UK producers or will co-production dry up at some point, especially as the SVoD seek to control all global rights to their original content?
We can see co-production continuing to happen for now thanks to the various tax credits on offer and Netflix buying up studio space in the UK. This shows there is still enough creative and technical excellence in the UK that it is still attractive.
Disney and Netflix owning most of Pinewood does raise questions about how much space UK production companies have to work with, especially if this level of occupancy permeates across the rest of the country. However, it does also provide opportunity to develop more production space and capability across the UK, which in turn gives rise to better regional access.
Ultimately, provided content is still being made, despite whether that's by a UK or US producer, UK talent is being paid to make it.
How can everyone be successful in such a competitive industry and who will lose out as consolidation kicks in?
It's not clear. You could argue that with a greater number of SVoDs and the quicker consumption of content, there is more need to create more content and therefore more companies can survive. That could happen but the question is, 'is it a fixed pie or is the pie getting bigger?'
Lorraine Ruckstuhl is industry head of media at Barclays
Tom Dods is relationship director, technology, media and telecoms at Barclays. Contact him on tom.dods1@barclays.com
Download the Broadcast Intelligence Global TV Production Map 2019 sponsored by Barclays here