Sponsored content
Find out more
Komixx Entertainment on how to finance programming that kids and young adult audiences want. Nick Edwards reports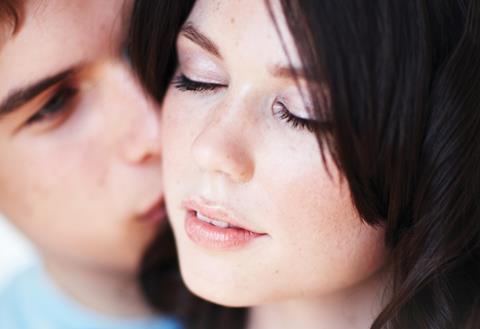 Whilst much of the industry's attention is on how streaming services are battling it out with incumbent broadcasters to find the next 'must see' series for adult audiences such as Game Of Thrones or Stranger Things, the TV landscape of today is just as exciting for those producing for the generations below.
In 2007, financier Edward Glauser and media and advertising executive Andrew Cole-Bulgin noticed how younger groups were being underserved by the TV world and launched Komixx Entertainment, an independent production company which acquires, develops and produces feature films and TV shows for pre-schoolers, young adults and everything in between.
Based in London, with offices in LA and Perth, its slate of programming crosses age groups and genres; it has just signed a 2-year deal with Sony to exclusively produce and fund scripted content for young adults (with an option for a third); The Kissing Booth is a coming of age teen movie that Netflix have just started streaming; Dog Loves Books is an animated series for Cbeebies; and it also makes non-scripted series such as Hold Out, a feature doc with street artist, Ian Strange and Space Cowboys, which is about everyday inventors trying to make space travel possible from their garages.
"It's such an interesting time. I feel like I'm in the middle of a dot-com boom for TV production," says Cole-Bulgin, group chief creative officer and head of film and TV at Komixx (pictured below right). "There's phenomenal opportunity, whether it be Netflix, Amazon, Apple or Hulu."
Kids and young adult (YA) audiences are considered to be the group that are abandoning traditional programming and cinema most rapidly, having grown up in the era when streaming was the norm. "The smart people are the ones who understand their audience," says Cole-Bulgin. "The key is not to talk down to them. Young people are finding their voice on various issues; from the environment to mental health and racism."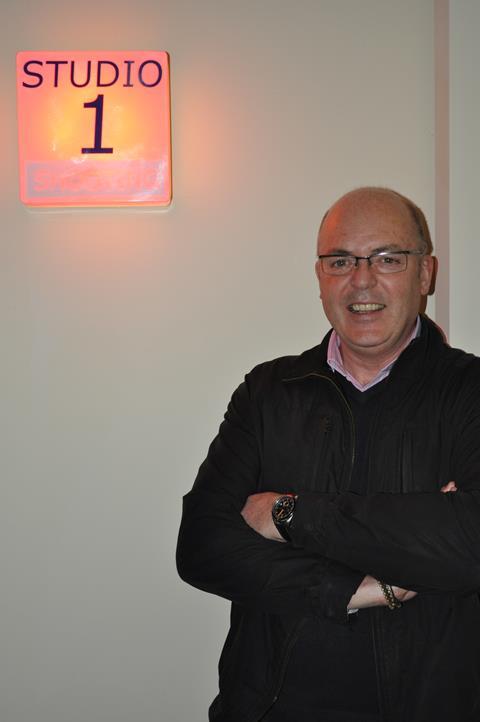 Technology offers endless opportunities to research this audience in a way that was not available before. Twitter, Facebook, Instagram, Pinterest and Tumblr can all offer insight into what younger generations are doing, what they care about and who they are interacting with.
In the case of self-publishing, which is very popular with the YA market, you can follow a young author as they publish their work online, chapter by chapter, and see how their audience grows and reacts.
When Komixx pitched The Kissing Booth (pictured top), which was based on a self-published novel by 18 year-old Welsh author Beth Reekles, to Netflix, he could point out to them that she has already achieved a 19-million strong audience (proven by the number of 'reads' the book has registered on Wattpad).
Benefits of innovative financing
In a former life Cole-Bulgin worked for a global advertising agency and Glauser (Group CEO and producer at Komixx) had a background in finance. What bought them together was a love of creativity and ideas. When Komixx was created, people with a great idea for a preschool show "were producers who worked out of their sheds at the bottom of their garden", says Cole-Bulgin.
"If they got lucky a broadcaster might get involved," he adds. "The problem was that the broadcaster would offer that producer 20% of the finance needed to make the show and they would then have to find the rest. They just weren't equipped to do it."
This is where the expertise of the team at Kommix came into play – giving those ideas a financial structure. This meant an understanding of who the audience was, finding the easiest point for that audience to consume the material, and packaging the idea for the broadcaster in a manner was impossible to turn down.
Cole-Bulgin underlines that having "innovative and forward thinking" financial partners is essential in such a creative and fluid industry, hence why Komixx has partnered with Barclays on some of its preschool and Netflix projects.
Whilst SVOD services are famous for paying for entire productions upfront, the complexities of making TV in today's international industry presents its own challenges. A production might be paid for in a currency different to your own and the various elements – shooting, editing, marketing and development, for example – may well happen in different countries. If the financial side of production is not executed adeptly (for example, allowing for how exchange rates between different currencies will effect the bottom line) many producers have found that once the glamour of working for an SVOD service has faded, they were better off working under traditional broadcaster models.
Production companies that can navigate this new arena of TV making will not only help content services capture the attention of the elusive but coveted younger audience but hopefully keep them for life.
"Komixx has been able to set itself apart by fully researching and understanding its target market and being not only extremely relevant, but also engaging," says Katie Kelly, relationship director at Barclays UK's media team. "It's been a pleasure to see Komixx flourish and continue to achieve its business ambitions."