Sponsored content
Find out more
Channel 4 director of strategy and technology Keith Underwood sets out some of the challenges facing linear broadcasters as they bid to remain relevant in the face of increasingly stiff competition.
As the TV landscape evolves, with a crop of global giants gathering momentum, public service broadcasters (PSBs) must fight hard to make sure its programming is not sidelined by hit-hungry "homogenised" aggregators.
This is something that Channel 4 director of strategy and technology Keith Underwood is grappling with.
"How do we ensure that PSB content continues to get prominence and can be found by viewers on global platforms when these operators have relatively little regard for the promotion of content that serves PSB objectives?" he says.
"We need to work hard to ensure that content can be easily found by viewers so we can protect benefits that the PSBs have provided to the UK creative economy."
Underwood says the SVoD entrants are valuable partners as well as potential rivals and points to the extra funding injected into the industry – particularly in drama and comedy.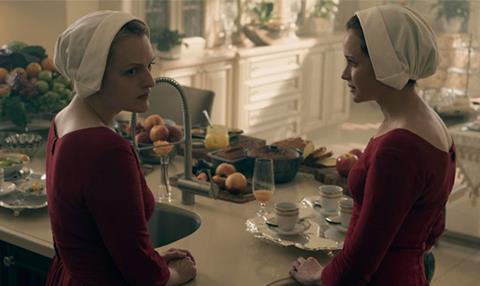 He pointed to The Handmaid's Tale, MGM and Hulu's dystopian drama which aired on C4 in May, as an example of premium programming that would not have been made without the backing of a digital streaming service.
"Having these guys come into the market has meant that we have been able to do a series of co-production partnerships. What we are getting on-screen has surpassed what would have been possible if we had funded that 100% - and that is to the benefit of viewers."
Digital developments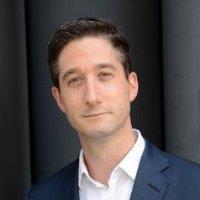 While highlighting the resilience of linear broadcasting in the face of the growing competition, Underwood acknowledges that the digital giants have forced the traditional players to re-evaluate their online presence.
"They have invested significantly in terms of their platforms – they have strong and reliable digital propositions that we have to compete with," he says. "We have to innovate to make sure our own propositions can retain users within the ecosystems we have created and drive them to new content."
The ongoing evolution of All 4, C4's OTT service, will involve its continuing to broaden its content offering as it moves beyond its catch-up roots.
Some 50% of views are of exclusive originations, acquisitions, box-set series and live-streams, as its reliance on simply serving up last night's TV diminishes.
"We want to move All 4 on from being purely a catch-up service to act as a destination in its own right and not be subservient to the linear channels."
Walter Presents, C4's spin-off OTT service that houses foreign-language drama, has been established in part to hook in viewers before converting them to the wide array of programming available.
Underpinning the strategy is the increasing amount of revenue generated by its digital products. At IBC earlier this year, All 4 head of product Sarah Milton revealed that an advert viewed via the OTT service was worth the same as a linear TV advert.
Underwood says that parity had been reached as a result of the "sophisticated data platform" that powers the service and has enabled a more targeted advertising proposition as well as a more personalised product.
Looking ahead, he expects incoming chief executive Alex Mahon, the former Shine Group chief executive officer, to continue to target younger viewers by ensuring that they are active in relevant places.
"Channel 4 is one of the few PSBs in the world to have a strong affinity with youth audiences," he says. "Serving young audiences requires engagement across multiple platforms and we are looking at how we reach across all platforms in future."