Sponsored content
Find out more
Steve Warr tells John Elmes about expanding Raw Cut's factual operations with Cardiff offshoot Tomos TV
Raw Cut Television has ventured a long way since founders Steve Warr and Bill Rudgard set up shop 17 years ago. The Soho-based indie was formed to produce Sky 1's blue-light series Road Wars and, seven series on, it remains its breakout and one of its biggest hits.
This success story, which has seen Raw Cut grow into a multi-series producer and distributor of factual programming, was a significant factor in the indie's decision to set up Tomos TV, a brand-new production arm, based in Cardiff.
"If we're not there for a few years, then it's been a really bad decision," Steve Warr, managing director of Raw Cut, says wryly. "It's really difficult to start and to run an indie. Wherever it's based in the country, you see them start and fail.
"It's not going to be easy, and it's only going to work if it's still there in five years' time. To be there in five years' time you actually have got to set down proper roots."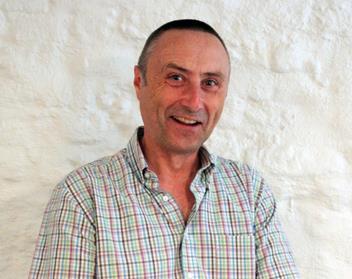 Although Tomos received its first commission for enforcement series Defenders UK amid a glut of BBC Daytime orders back in October, the company officially opened its doors – appropriately – on St David's Day.
Like its Raw Cut parent, it is beginning life with immediate commissions. Off the back of the strong performance by Defenders UK, Tomos has been given a three-series order for the show, totalling 30 episodes across 18 months.
Besides having an emotional connection to Wales with his wife being Welsh for one, Warr says setting up a regional indie feels like an obligation.
"TV's got to reflect the nation, and if you're sitting at home watching TV, and feel alienated by what's on, then as TV makers, we're failing the country," he says.
"The TV industry has been quite brave in trying to fix this and the way that we have decided to do it is to start setting up regional bases for broadcasters and different hubs in the nations.
"We've bought into this – we think it's a good idea – but allied to that, the greatest problem with diversity on television at the moment is class.
"I'm not trying to sound like a class warrior, but until that's sorted out and you can watch TV and see people like you, people that you understand, people that you could be, you're failing the nation."
Raw Cut has entirely funded the creation of Tomos TV and has development executive and series editor David Warren and director of operations Sandra Warr heading it up.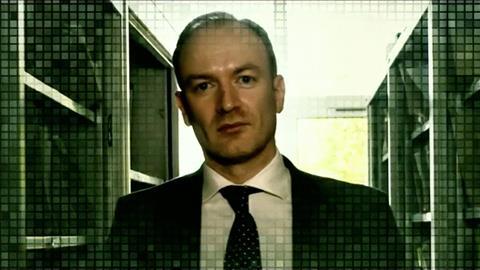 While it is incumbent on production companies such as his own to build on their success and try and set up regional bases, Warr says the UK broadcasters need to be doing more and ensure they back up their repeated calls for increased regionality with commissions.
"The broadcasters are being slightly unrealistic in expecting people to make a business of something with a one-off or two one-offs or a small, low-budget series and expecting that to be sustainable," he says. "It wouldn't be sustainable in London, so why would it be sustainable in Belfast?
"If they've got a commitment to try and make production hubs work, it's never going to work by them parachuting people in from outside with a commission. Those people are then not going to get another commission and they're going to go right back to wherever they came from.
"Or, if they think it's organic and they just give them one commission, then they're going to go bust as well. They've got to be sensible about how they nurture small independents."
With that in mind, Tomos TV has been set up to "stand on its own two feet", with Raw Cut as a "parental influence rather than a conduit for sticking stuff through a different company", says Warr. Though understanding it would be ludicrous to think Tomos can fully stock a team in Cardiff from the outset, the producer ultimately aims to have an entire team based there that can grow organically.
"As additional commissions come in, we'll expand and stay there," says Warr. "The only way to make it sustainable is if you've got enough programmes coming through. What we don't want to do is ghettoise what we're doing at Tomos TV. A sure-fire way of ghettoising it is to think it can rely on London for its business."
If it continues to parallel its parent, Tomos could be a guiding light for the indies looking to ramp up their UK presence.