Sponsored content
Find out more
How do the likes of Netflix and Comcast react to the recent mega-mergers that have reshaped global media, asks Tom Dods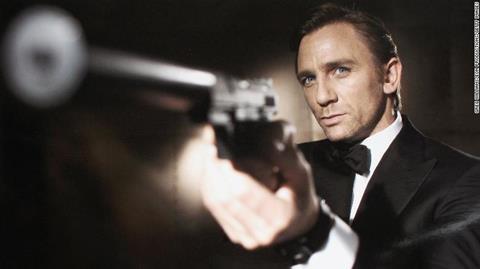 We're not long out of the worst of the pandemic, which shut down content production and pushed streaming services to the centre of global media operations. Now, with Warner Media and Discovery merging and Amazon acquiring the venerable MGM, all bets are off on how the market will reconfigure next. What can Netflix do to keeps its momentum and will the other US incumbents make their own moves?
Here, Barclays' Tom Dods assesses the state of play and predicts what might happen next.
Warner Bros. Discovery
The merger of AT&T's Warner Media assets with Discovery creates a media behemoth. The proposed business will have revenues greater than Netflix and will be the second biggest media company in the world, behind Disney.
It creates arguably the deepest IP catalogue of any media company, combining thousands of WB movies, HBO classics such as The Sopranos and Games of Thrones with a large number of popular non-scripted formats – all very compelling.
Its creation means that AT&T will be 'spinning off' its Warner assets a mere three years after acquiring them. The telco giant will instead be focussing on its 5G network, which it believes will provide more shareholder value (its share price has been flat for a while, falling behind other big tech companies).
A few years ago, a key theme in the media landscape was telco companies buying media assets. The strategy was to vertically integrate to fight the disruption to their business models caused by streamers. It now seems that this has not worked as planned, with telecoms companies unable to understand and therefore monetise the content that they purchased.
Verizon wasted billions of dollars acquiring and then letting go of Yahoo. AT&T will likely lose money somewhere, with for the formation of Warner Bros. Discovery. It also upset Hollywood by moving all Warner's 2021 releases to streaming platform HBO Max, alongside cinematic release. Closer to home, BT wants to sell a stake in its BT Sports business.
We are now seeing a consolidation in old media, fighting back in a world where the future will be in streaming. The merger shuts Netflix out from even more valuable IP, which it had previously used to grow its subscriber base.
Given the size and breadth of the catalogue and Warner Bros. Discovery's global ambitions, could it be that it will become the true competition for Netflix, instead of Disney, whose foray into subscription streaming has been a huge success to date.
Warner Bros. Discovery will want to keep its IP in-house. This should make Sky very worried – the UK pay TV broadcaster has a long-term distribution deal with WarnerMedia that is preventing the expansion of HBO Max in the UK and is unlikely to be renewed when it expires in 2025.
Amazon and MGM
The Amazon acquisition of MGM is certainly a deal for our times. A 25-year-old online retailer has paid an aggressive $8.5bn (£6bn) for a 100+ year-old film studio, to obtain content which it can use to sell us more batteries and toilet paper (with same day or next day delivery!).
MGM has a decent catalogue of Hollywood films and TV shows, all of which will end up exclusive to Amazon Prime Video. There are franchises such as Robocop, Rocky and Tomb Raider that can be retooled for new audiences but Bond – the jewel in the MGM crown – is actually a joint venture with Bond producer Eon, so an 'extended Bond universe' in the form of Marvel or Star Wars is unlikely.
Amazon is paying over the odds for this asset, but the strategy is clear – own sufficient amounts of exclusive content to keep consumers subscribed to Prime and shut it out from any competitor.
Amazon can afford to complete over-valued M&A like no other company – it has an extremely patient investor base, which has tolerated (and encouraged) growth over profit for decades. This acquisition will barely affect the bottom line.
What next in M&A?
The largest media companies are still dwarfed by the big four digital giants when it comes to market value and the likes of Comcast and Lionsgate will feel vulnerable after the announcement of the Warner Bros. Discovery and Amazon-MGM deals.
To be market leading in the content space right now, a company needs a direct-to-consumer relationship, a strong catalogue, an even bigger balance sheet and the ability and ambition to expand overseas.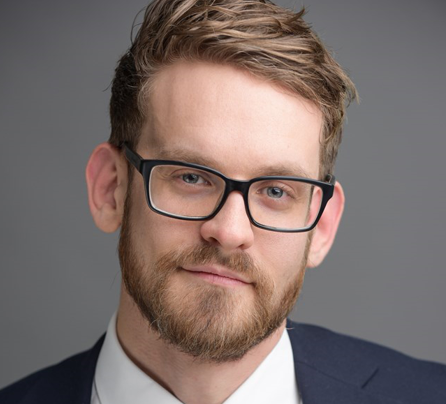 Amazon is clearly ramping up its content spend and looking to build out a large media network. In a short space of time, Netflix has moved from upstart to incumbent, but will still be pushing for growth to be viable.
I predict a flurry of M&A as media companies try to catch up.
Tom Dods is relationship director, technology, media and telecoms at Barclays. Please contact him on +44 (0)7766 364 337 or email him here