Sponsored content
Find out more
Barclays relationship director Tom Dods on challenges to the streaming giant's dominance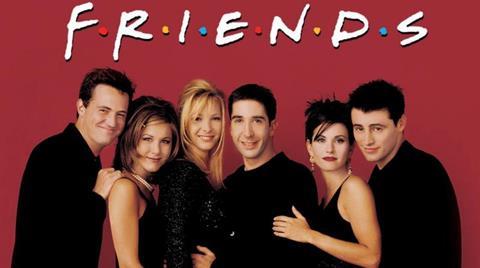 This may be the year Netflix finally faces serious competition as plans for alternative SVoDs ramp up.
The streamer has had first mover advantage, of course – it is available in more than 190 countries and has a $15bn (£11.5bn) content budget - but it feels in some quarters as though the SVoD giant is under genuine pressure for the first time.
Amazon is the second largest SVoD in terms of subscribers and content spend, splashing $5bn (£3.8m) last year, which could dramatically increase in the coming years.
Upcoming originals include the hugely anticipated adaptation of Neil Gaiman and Terry Pratchett's Good Omens, starring David Tennant and Michael Sheen, along with the very ambitious Lord of the Rings prequel series in development.
Netflix is arguably used to competing with Amazon to some extent but 2019 will also see the introduction of new platforms looking to divert eyeballs away from the market leader.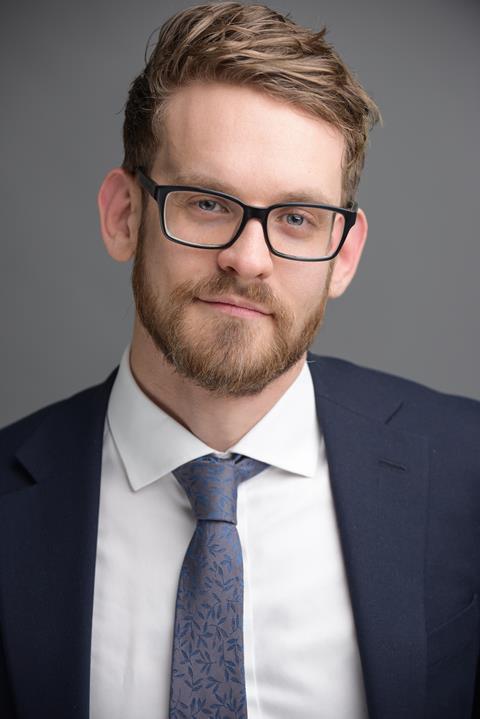 Where IP owners previously saw Netflix as a great source of secondary income for library content, the collapse of the DVD market and the sheer growth in streaming has forced these rights holders to sit up and take notice.
Netflix is now a rival studio and the linear competition wants to protect and then directly exploit its own content with the consumer.
The most obvious mover in this area is Disney, which plans to launch its Disney+ service in September.
The new platform will host the Disney, Marvel, Pixar, Star Wars and National Geographic brands, along with 21st Century Fox content when the Disney / Fox acquisition finally goes through.
There will soon be a Disney-shaped hole in the Netflix service once content is transferred exclusively to Disney+: only this week, The Punisher and Jessica Jones were officially cancelled.
While it is a little further behind, AT&T also plans to launch its own service in the US, which will encompass content including HBO (and the final series of Game Of Thrones) and the entire Warner Brothers film and TV back-catalogue.
A great example of the pressure that this puts on Netflix is the plight to win and maintain the streaming rights for Warner title Friends.
The streaming service originally paid $30m (£23m) for the worldwide rights for 12 months – arguably already a fine price for a sitcom which finished in 2004.
The acquisition proved so popular amongst users – Friends is now something that millennials watch for some kind of novelty appeal – and directly encouraged so much subscriber growth, that Netflix was recently forced to pay $100m (£76.8m) to renew for another year.
What will happen when the AT&T service launches? Friends will likely be pulled from Netflix in the US, at the very least.
Apple is expected to launch a streaming service for Apple TV, iPad and iPhone later this year, with a content budget in the billions and a range of Hollywood A-listers involved.
Sony, LG and Vizio have confirmed they will be supporting Apple iTunes movies and TV shows on their new TVs, further extending Apple's content reach on more devices.
As Apple's recent share price woes demonstrate, the previously-biggest company in the world needs to move away from a saturated consumer electronics market and towards the recurring revenues that come with subscriber business models.
All these things give Netflix a double headache – they have an even greater need for original and exclusive content, which is both more expensive than acquisition and riskier.
While Netflix made over $15bn (£11.5bn) in revenue last year, it is still a relative minnow compared to the likes of Apple, Facebook and Google and doesn't have the balance sheet of the likes of Disney.
"There are only so many subscription services that the consumer will accept, and only so much content that a person can watch, no matter how hard we try"
So how does Netflix stay ahead of the curve and maintain its market position this year and beyond? Founder and chief executive Reed Hastings would describe themselves primarily as a data company.
It has always successfully used analytics to absorb viewing habits and make informed decisions on the content to acquire and create and how to market it successfully.
This is probably the single most fundamental reason for the growth of the business, and it must use its expertise and knowledge to compete with the tech giants.
Perhaps though, Netflix's comparative scale and its strong catalogue of original content will be enough.
There are only so many subscription services that the consumer will accept, and only so much content that a person can watch, no matter how hard we try.
It may well be the case that many consumers will choose Netflix and one other, splitting the competition. New entrants may well struggle to build big enough catalogues of content to justify the subscription price and the upfront investment is costly, requiring the same patience, determination and vision that has made Netflix the platform to beat.
The streaming giant is no doubt embarking on a grow or die strategy, but if it preserves all the values that make it so formidable, it has a very real chance of remaining on top in the long-term. One thing is for certain though – the SVoD Wars have begun.