To bring this beloved story back for a spin-off series, we used modern animation techniques to recreate the distinctive hand-drawn style of the original 1961 film, says Cara Speller
Production company Passion Animation Studios
Development and shorts Gigglebug Entertainment
Commissioner Disney Channels EMEA
Length 40 x 11 minutes; 5 x 22-minute specials; 10 x 2-minute shorts
TX 5pm, 18 March, Disney Channel UK; further Disney Channel launches globally throughout 2019
Head writer Maria O'Loughlin
Executive producer Cara Speller
Producer Karen Doyle
Director Miklos Weigert
Animation services Atomic Cartoons
Inspired by the 1956 novel and the 1961 film, 101 Dalmatian Street is a madcap animated caper through modern-day London. It is part sitcom, part action adventure, all seen through the eyes of the dogs.
Perhaps most importantly – for this article at least – it is also the biggest and most ambitious UK-produced series ever commissioned by Disney Channels EMEA. It features a cast of 43 actors from both the UK and US, who cover 106 speaking roles. Oh yes, and it is Passion Animation Studios' first full series commission. It has not been without its challenges.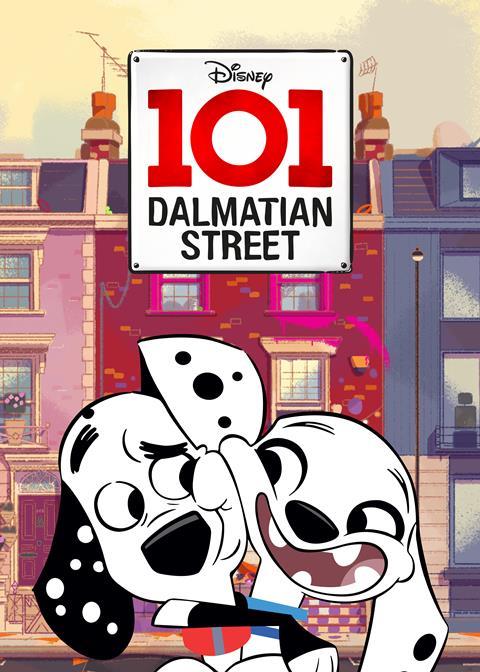 The series was developed by Disney's London-based original animation team working with Gigglebug Entertainment in Helsinki, which provided concept development and is creating short-form and digital content to accompany the series.
We got involved in the summer of 2016. At the time, we were working on a pilot for another show with Disney Channel, and were asked if we would also be interested in a heritage property it wanted to adapt for a modern audience. When it was revealed as 101 Dalmatians, it was only ever going to be one answer.
At Passion, we have a huge heritage in animation that goes all the way back to our foundation in 1987 and the movie Who Framed Roger Rabbit?.
We have produced a great deal of high-profile work – the CG meerkats for Compare the Market and music videos for the animated band Gorillaz. And we have been lucky enough to win Oscars and Baftas for our work.
But when it comes to a full animated TV series, this was our first outing. As such, I thought setting up an animation workflow for 101 Dalmatian Street would be a real challenge.
What I learned is that you can try to predetermine an animation workflow but, in reality, every show requires its own bespoke pipeline. Regardless of the style of animation, or the technology used, the most important thing is to put in place a structure that enables the creatives to do their very best work.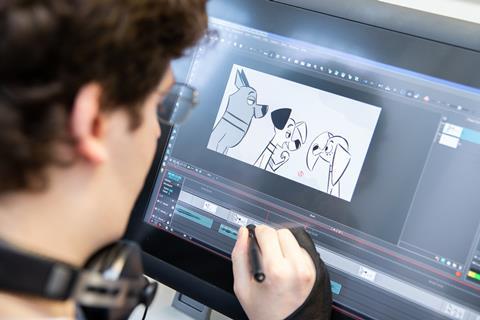 As a result, 101 Dalmatian Street has several bespoke pipelines with different workflows for our series director and for our episodic directors.
It all happens internationally too, with work taking place in London and Vancouver, where our animation partner Atomic Cartoons is based. We send our locked, edited animatics to Vancouver, with all the episodic background designs, character designs FX designs and launch notes, and Atomic's team animate and composite it in a software called Harmony.
Cara Speller - My tricks of the trade
Every animated show requires a bespoke pipeline – and sometimes more than one.
Devise workflows that enable key talent to do their very best work and not burn out.
During the casting process, think of your animated project like a live-action drama.
This is definitely not voiceover work. The actors need to inhabit their characters and convey all the acting that they would normally be able toco mmunicate with body and voice.
Find the most talented creative teams wherever they are. Choose partners who not only produce great work, but who have a similar company culture and values to your own – it will pay dividends in the long run.
At the start of the project, I joked with Disney that we would only really know how to make the series once we got to the end of the first one. It was a flippant remark, but it is probably not so far from the truth. We have been in full production for 18 months, with another nine to go – and it is only now that we are really hitting our stride.
Because of the legacy of the property, we all felt it was important to give 101 Dalmatian Street a hand-drawn look. That meant the series was always going to be 2D, albeit digital 2D. The style we use is referred to as 'pose-to-pose'.
This was a deliberate decision. In the original film, all the movements are fluid and lifelike. When a character moves its head, for example, you can see every bit of motion and every frame. It gives a smooth and steady result.
With pose-to-pose animation, emphasis is placed on creating strong key poses at significant points in the action, refining those key drawings, and then creating the in-between frames. It is a stylistic approach that Miklos Weigert, the series director, applied at the very outset of the project.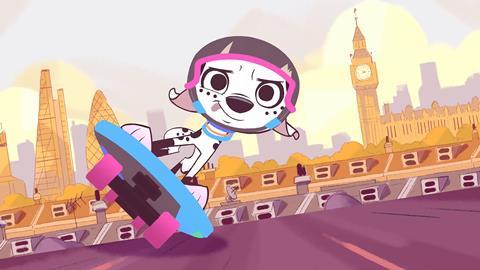 It gives the show a snappy and energetic feel that works very well with the characters and the writing style.
We referenced the original movie's look and feel throughout, especially with background environments and FX elements like water, rain and fog.
As is abundantly clear by now, we were hyper-aware of the original movie while making the series. This heritage is incredibly exciting and inspiring. But we also found it daunting to create a spin-off from a film that so many people view with such warmth and nostalgia.
Making the best show we possibly can when it's an IP that the public hold in their hearts so dearly – I think about that every day. We are waiting with bated breath for TX and the public reaction. At that point, we will know how successful we've been.
RECREATING THE ORIGINAL HAND-DRAWN LOOK
Orion Ross - Vice-president content, animation, digital and acquisitions, Disney Channels EMEA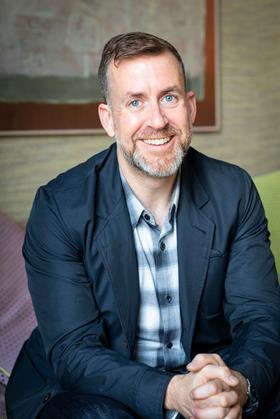 Although 101 Dalmatian Street is produced digitally, the animated characters have a hand-drawn outline style. This look reflects the style of the 1961 film, which was produced using xerography, the same process used in today's copiers and laser printers. With xerography, the animator's drawing is copied directly onto the acetate animation celluloid.
The original 101 Dalmatians was the first Disney feature film made that way. On previous films, the animator's drawings had always been traced over by an ink and paint team to produce a super clean line. Instead, xerography transferred the warmth and roughness of the original line directly into the final shot, giving the film a different kind of life and texture.
We wanted to capture some of that feeling in 101 Dalmatian Street, even though the production design and processes are radically different from the original. The Passion and Atomic teams have successfully achieved this.
London itself is another crucial ingredient. Secretly, my team and I have been looking for an excuse to make an animated show that is both set and produced in our home town, and this was the perfect opportunity.
THE LONDON LOOK
The series is infused with the vibrant energy of London, its neighbourhoods, landmarks and urban wildlife of all kinds, including humans. Dalmatian Street itself is based on a particular road in Camden – I leave you to guess which one.
We wanted the show to be grounded. With animation, it's easy to let your characters float around in a highly ambiguous netherworld, but it's already unreal because of the medium. And our show is all about talking dogs, which are kind of rare in reality.
The London setting has been beautifully rendered by the amazing artists on our crew, so even though we're not making a documentary, the series has a real sense of place.