Summer telly used to be something to look forward to – not any more, says Steven D Wright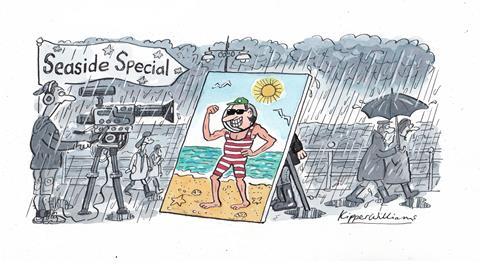 As a child back in the 1970s, the arrival of summer was eagerly awaited as it always promised great telly – for me, this was less I, Claudius and more an episode of Seaside Special* live from a tent in Torquay.
Plus, being off school meant there was the forbidden pleasure of watching TV all day during the holidays.
The salad days of summer TV was something to savour and look forward to all year. But now, despite the arrival of two bank holidays, bikinis in the shops and some much-needed sunshine, the changing seasons don't register much on our screens.
Apart from watching Monty Don flirting with some D-list actress at the Chelsea Flower Show, this month's telly output seems much the same as any other.
Whether it's a lack of live events (and naff beach-based variety roadshows) or the ultra-rigid schedules, the channels have homogenised our viewing whatever season it is – and sometimes it does make me feel a bit sad (not SAD, which is what most of us Brits suffer from during the winter months).
Ironically, the arrival of summer is a boom time in the TV industry, and everyone is super busy.
Filming outside in a cold climate always leads to loads of shows being delayed until the sunshine arrives (this is the reason why Hollywood is in LA and not London), so everywhere you look is a stressed-out camera crew trying to pretend the car boot sale in Brentwood, Essex, they are filming is taking place in Brentwood, California.
But I shouldn't moan. Historically, the main reason we have such a rich industry is because of our weather, which sets us apart from all those smug Europeans sunbathing topless.
Our closest neighbours, the French, broadcast spectacularly awful TV shows but, somehow, they don't really notice as they are too busy drinking a glass of Rosé at some chic café on a tree-lined boulevard – or having sex.
"Summer schedules are usually a dumping ground for weak pilots, shitty shows and previously hushed-up commissioning mistakes"
Meanwhile, in the UK, with our freezing rain and grey skies, we have evolved an indoors-only culture consisting of beer, takeaway curry and great telly, night after depressing night. Politicians take note, it's nothing to do with economics; we Brits will never be European until we start taking our clothes off in the daylight. No wonder Brexit happened, eh?
But that's just the viewers. What about inside the networks? In their plush air-conditioned offices, do the insular commissioning elite even notice if the sun is shining outside?
No. Ironically, despite TV schedules being filled with weather forecasts, the truth is that hardly any commissioning decisions are temperature-related (apart from those extreme-weather clip shows full of snow, floods, hurricanes and the like) and they certainly aren't thinking of sun.
In their defence, commissioners are thinking way ahead – your typical ITV executive is already worrying about what to put into midweek 7pm slots in winter 2020 (by which time we'll probably all be dead anyway).
This might explain why the summer schedules are usually a dumping ground for weak pilots, shitty shows and previously hushed-up commissioning mistakes.
Their cynical justification is always 'everyone is outside or on holiday and no one is watching'. Everyone, that is, except me.
So, as I prepare to dig out my espadrilles, dust off my Ray-Bans and squeeze into my white jeans just like Liz Hurley, I want people to take summer telly seriously, especially if we are about to say goodbye to Big Brother forever.
If only C5 would bring back Seaside Special. How about it, Ben?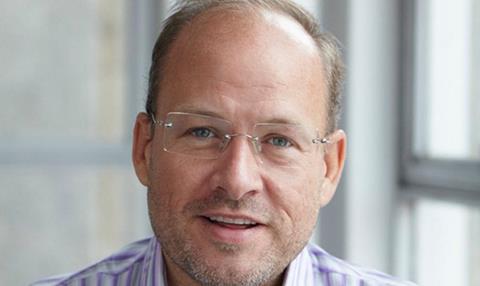 Steven D Wright is managing director of Kerfuffle TV
*For any youngsters scratching their heads, Seaside Special was a naff variety show starring a bunch of dodgy comedians, oddball 'personalities' and schmaltzy lounge singers who were once in the charts in 1975. In other words, the exact same line-up as ITV's Last Laugh In Vegas.