Speakers from Google and Sony have joined the line-up for the VR Creative Summit.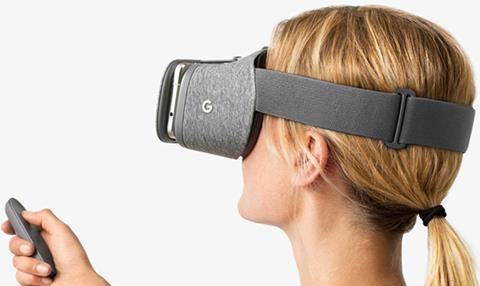 Google Daydream's head of content and business development Greg Ivanov and the director of Sony Interactive Entertainment's immersive technology group Simon Benson are the latest additions to the programme at the event, which is being organised by Broadcast publisher MBI.
Ivanov is part of the team responsible for the web giant's forthcoming Daydream View, a £69.99 VR headset and controller which will complement its more mainstream Cardboard offering.
Meanwhile former Formula 1 simulation engineer Benson, who joined Sony 16 years ago, heads up a team responsible for bringing immersive experiences to the PlayStation games console.
They join a host of experts including Sky VR Studios executive producer Neil Graham, The Foundry chief executive Alex Mahon and National Theatre artistic director Rufus Norris.
Alongside the main programme there will be a series of curated masterclasses about a selection of the latest VR experiences.
Delegates can watch live demos and hear producers, directors and programmers explain how they were created. There will also be the opportunity to try out a range of VR including walking in space, swimming through the Great Barrier Reef and understanding what it's like to lose your sight
The VR Creative Summit takes place at Picturehouse Central, London on 6 December.