French psychological drama Intrusion was shot using Red Epic cameras, enabling senior colourist Frédéric Savoir to develop the distinctive look that blends reality and the surreal, writes Andy Stout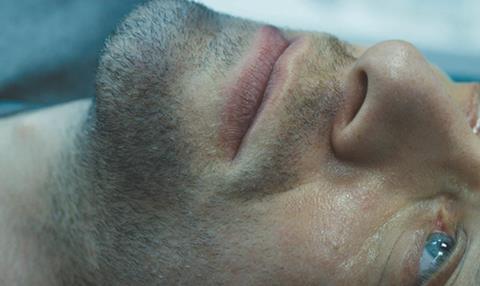 Intrusion is a psychological drama produced by French firm Compagnie des Phares et Balises for French/German arts channel Arte. The series is already making some impressive waves in the industry ahead of transmission, having won Best Series at the Luchon Film Festival earlier this year.
Directed by Xavier Palud, Intrusion follows the story of Philippe, a concert pianist whose life begins to unravel around his 40th birthday after a series of visions. Is he imagining that he is becoming his twin brother, who was killed in a car crash when they were children? Or is he moving into a parallel reality?
"The brief was to have a cold look, but natural and healthy skin tones," says Savoir. "Because it was a TV series, it was shot more roughly than a feature, in the sense that there were a lot of issues with changing light situations. So our first goal was to balance the full show, to see how we could make sure that the lighting was coherent, and then we were able to apply a specific look artistically."
Character progression
As Intrusion progresses, lead character Philippe heads deeper into what Savoir describes as a "crazy parallel reality". It was a progression that the director wanted to be reflected in the look of the drama.
"The drift into a different world had to be slight at the start but overwhelming by the third episode," he says. "Each episode has a lot of shots, so it's more work than a feature in terms of volume, but because it's a TV series, you have less time to achieve it. What we wanted was not to have an obvious 'fantasy' look, so when you look at a sequence in isolation, it doesn't look that 'unreal'. But as the film progresses, they become more twisted and surreal."
"To have a clear of idea of what we would do, we watched the whole episode, then the director picked the key scenes in which the 'surreal' should dominate," he adds. "He would then give me three days to grade that episode. Then we would work for a day together to fine-tune it."
Savoir enjoys working on footage from the Epic. "It's like film. You have to shoot it right and then it will give you the best results," he says. He also rates the Sony F65 shooting in RAW/ACES, which he describes as "fantastic".
Savoir is a confirmed Resolve (pictured above) user. The grading system is paired with an FSI CM250 reference monitor and the facility's reference projector is a Barco DP4K-P. Savoir first started to use Resolve when Blackmagic Design bought developer Da Vinci Systems, suggesting that, no matter what the headlines on falling prices, the company has a good track record of improving the tools it buys.
"On Intrusion, I had to work up to 16-hour stretches, and the software is so rock solid that I almost didn't save during those periods," he says. "That really makes a difference, because the tool is gorgeous to work with and you can rely on the stability, which means your daily work is about creativity, not working around issues in front of your client. The version 11 improved our workflow in 4K too, which is how we were able to grade and deliver the full show in under three weeks."
Intrusion is due to TX on Arte in May