WEDNESDAY: David Attenborough's trip to the Great Barrier Reef for BBC1 was unable to compete with his previous natural history documentary series, The Hunt.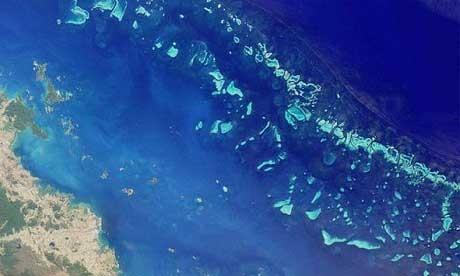 Great Barrier Reef with David Attenborough (BBC1) 9pm-10pm
2.5m (11.2%)
Atlantic Productions' series reeled in a series average of 3.3m (14.7%) across its three episodes, after it launched with 4.1m (19%).
The show failed to trouble the series average of 4.1m (17%) for The Hunt, BBC1's recent natural history documentary, and was below the channel's slot average of 4.2m (19.8%) for the last 12 months.
Opposite on ITV, the second instalment of Midsomer Murders easily won the slot – entertaining 5.4m (25%) from 8pm to 10pm – in line with last week's launch.
It was comfortably ahead of Channel 4's Mary Portas Secret Shopper which aired to 1.8m (8.2%) between 8pm and 9pm.
Elsewhere in the slot, BBC2's Trust Me, I'm a Doctor treated 2.5m (11.8%), while 1.3m (6.1%) tuned in for Channel 5's GPs: Behind Closed Doors.
BBC1 aired the eighth episode of Red Planet Pictures' Dickensian to a series low of 2.2m (10.3%) between 8pm and 8.30pm.
Celebrity Big Brother (C5) 9pm-10pm
2.1m (9.7%)
Following Tuesday's controversy, the entertainment format fell back into line with its 2.2m (9.9%) series average.
It remained ahead of the channel's 1.3m (6.3%) slot average and was in line with C4's 24 Hours in A&E.
Elsewhere at 9pm, BBC2's stripped three-parter Stargazing Live dipped to 1.4m (6.6%) after blasting off with 1.6m (6.8%).
Occupied (Sky Arts) 9pm-10pm
43,000 (0.20%)
Jo Nesbø-created Norwegian drama Occupied debuted well up on the channel's 16,000 (0.08%) slot average, according to Barb data provided by overnights.tv.
Historian Lucy Worsley's three-part series Empire of the Tsars returned on BBC4 to 762,000 (3.5%) after it opened with 953,000 (4.2%).