Halo post production is to open a 1,000 sq ft facility opposite its Noel Street headquarters in Soho that will focus on 4K finishing.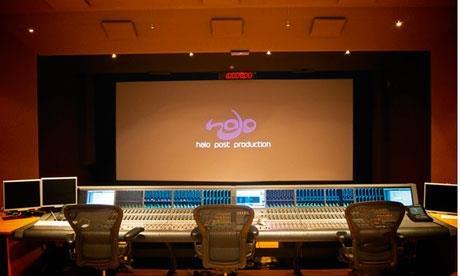 It will house a Digital Vision Nucoda grading suite, two Autodesk Flame suites and two Avid Symphony Online suites.
"Client demand for 4K/UHD finishing has been growing steadily this year and we have already delivered film, drama and feature documentary in 4K over the past 12 months," said Halo director of operations Kate Robson.
The new building, which will be open by late September, will be Halo's fifth site in central London.
Chief executive John Rogerson said Halo was making a "significant" investment over the next six months to increase capacity in its drama and film finishing department as well as its core markets of factual, comedy and music.
The firm also plans to fit out a new drama mix suite in its Wardour Street facility, which will be equipped with a 24-fader Avid S6 console, 5.1 custom Dynaudio speakers with a 2K Christie projection system.
Rogerson added: "In addition to investing more than £1m in stateof- the-art 4k infrastructure and improvements to our existing facilities, we will be announcing some exciting new creative appointments and new services before the end of the year.
"All this will position Halo to compete even more strongly in the near future."
Last month, Halo sold Hackenbacker to Molinare some 18 months after it had acquired the audio-only facility.