Group unlikely to seek like-for-like replacement for departing boss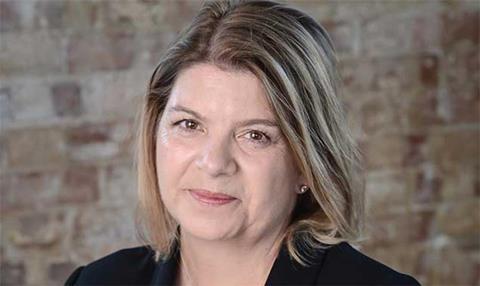 Years ago, I recall chatting to David Frank about the challenge of imbuing the biggest production companies with creative energy. It was a question of how best to utilise Stephen Lambert's talents across what, at the time, felt like a very rapidly expanding RDF Media Group. Fast forward nine years and after a period of consolidation that has taken indies to a whole new scale, Tim Hincks' departure from Endemol Shine Group has reignited that debate.
Actually, it never really went away – because it is so important. Hincks became emblematic of creativity within Endemol Shine, a kind of programming ying to Sophie Turner Laing's business acumen yang. That may be too simplistic, but it is how the duo were broadly perceived by rivals and broadcasters.
Certainly ESG was determined to keep him at the time of its merger, and various peers have mentioned the rather attractive deal Hincks was able to negotiate for himself.
"They really needed his creative firepower," said one senior industry figure. "His departure is an absolute disaster."
Despite some other high-profile staff leaving recently, Hincks is very clear that ESG is rammed full of creative types, and it's true that the likes of Shine TV and Tiger Aspect have had fantastic years in terms of programming.
But how ESG goes about the task of replacing him will be interesting. I can't imagine it will be with someone stepping into a like-for-like role. As one source put it: "President is one of those difficult jobs – it's very hard being a floating asset. You're a leader of the business, but you're not really pitching or at the heart of the creative process. Instead, you sort of become a representative that everything's OK with the wider business."
There's also a management issue worth exploring. Indies tend to grow with creative entrepreneurs at the helm, but once they reach a certain size or structure, they hire a different type of manager or exec.
The skillsets are not quite the same, and the whole industry, as much as ESG, is still grappling with how best to make it work.
As for Hincks, a period of gardening leave beckons. He seems genuinely open-minded about the future, but a quick straw poll of industry heavyweights suggests he is most likely to start again in the production sector – possibly with a twist.
"It's hard to imagine him sitting in a room above a pub, waiting for Elaine Bedell to call," said one.
Instead, he might draw on his international knowledge, particularly the US, and his experience of exploiting digital opportunities to attempt to create the next iteration of the indie. It's either that or a career in stand-up comedy – but for ESG, his departure is no laughing matter.