A group of hire firms claim they are owed more than £150,000 by Take 2 Film Holdings (Take 2 FH), which appointed KPMG as administrators earlier this month.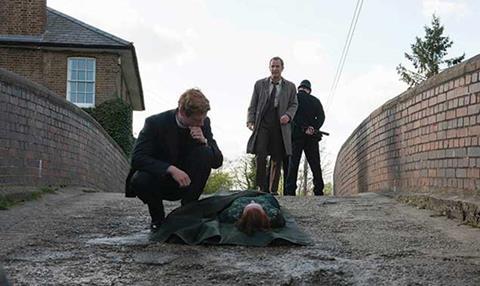 Broadcast has spoken to 16 different firms that say they are owed sums ranging from £400 to almost £60,000 for kit that was cross-hired to Take 2 FH between September last year and February 2016.
This was prior to the acquisition of its camera and grip division by Procam subsidiary Procam Take 2 Holdings on 25 February.
The companies that claim to be affected are: Alpha Grip, Brownian Motion, Camera Revolution, Films at 59, Movietech, One Stop Films, Pro Motion Hire, Pixipixel, Shoot Blue, Shoot HD, Video Europe and VMI. Another four companies requested anonymity. Some of those hire firms have now called on Procam to settle the debt.
One of the creditors stated: "We are greatly disappointed to learn about the recent financial restructuring of the business, which leaves us facing a significant shortfall in terms of our income – while for the camera division of Take 2 Films, it seemingly appears to be business as usual."
Procam secured 26 jobs through the acquisition and said it had taken on debt associated with the camera and grip assets that it purchased, and had paid "in excess of £400,000 towards remaining creditors as well as taking on significant levels of HP debt".
Chief executive John Brennan said: "Procam did not take on any debt incurred by unsecured creditors prior to 25 February, and much of this debt dated back several months or more. We also do not have the benefit of any revenue earned before 25 February; this is being collected by KPMG, who have now taken control of the old Take 2 business and all distribution of funds to creditors."
Brennan stressed that during the acquisition period, continuity was ensured for all the television productions that were using Take 2 FH kit, and that all shoots ran "as normal".
"We can confidently say that to the best of our knowledge, Take 2 incurred a minimum amount of new debt to suppliers during the acquisition process," he added. "So it is not the case that Take 2 was continuing as normal and racking up debts in the knowledge it would not be able to pay them."
Brennan also revealed that "Take 2 had been looking for a solution to their financial predicament for some time", and was taking advice from KPMG in November to "explore alternatives including administration".
Howard Smith and Will Wright from KPMG Restructuring were appointed joint administrators of Take 2 FH on Tuesday 8 March and are "currently trading the lighting division while they explore a sale of business".
Take 2 FH's 10 members of staff will continue to work out of the company's Pinewood Studios facility while the administrators look for a buyer.