Rishi Sunak extends self-employment scheme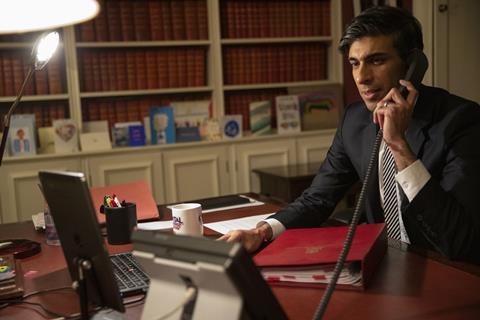 More than 600,000 freelancers are to become eligible for the Self-Employment Income Support Scheme (SEISS) after today's budget, while furlough will be extended until September.
One of Rishi Sunak's key announcements in the midday budget will be an extension to the SEISS meaning that those who became self-employed in the 2019/20 tax year will now be eligible for the scheme, which pays out 80% of a person's monthly salary in three-month grants to a maximum of £7,500.
The move means 600,000 of the circa-3m UK self-employed community who have fallen between the cracks of the SEISS and Coronavirus Job Retention Scheme (CJRS) will be given support, although the majority of this group still remain unable to apply for either scheme.
Broadcasting union Bectu head Philippa Childs praised Sunak for "finally showing some flexibility for new [self-employed] starters after a year of ignoring our calls".
"I implore him to look again at the remaining huge gaps in the scheme and to finally end the exclusion and misery of thousands of freelancers in the arts and entertainment industries," she added.
Many thousands of TV sector freelancers have been unable to access either scheme due to the fact that they are employed on short-term PAYE contracts, or are paid via dividends from companies they run.
The Treasury said the SEISS has so far supported 2.7m self-employed people.
Furlough extended
Meanwhile, the CJRS – or furlough scheme – is now set to run to September, almost three months after lockdown restrictions end.
Employees will continue to receive 80% of their salary up to £2,500 per month, although employers will have to contribute 10% in July and 20% in August and September.
Since launching last April, the scheme has protected more than 11m jobs, according to the Treasury.
"There's now light at the end of the tunnel with a roadmap for reopening, so it's only right that we continue to help business and individuals through the challenging months ahead - and beyond," said Sunak.
The chancellor is also set to unveil an upgrade to the Apprenticeship Levy in the budget that allows for greater flexibility, along with a £126m boost for training programmes.