Culture minister Caroline Dinenage convenes roundtable with industry bodies
The DCMS has met with bodies including Pact, Bectu, Bafta, the BFI and Creative Industries Federation to commit to tackling bullying, harassment and discrimination in the creative industries.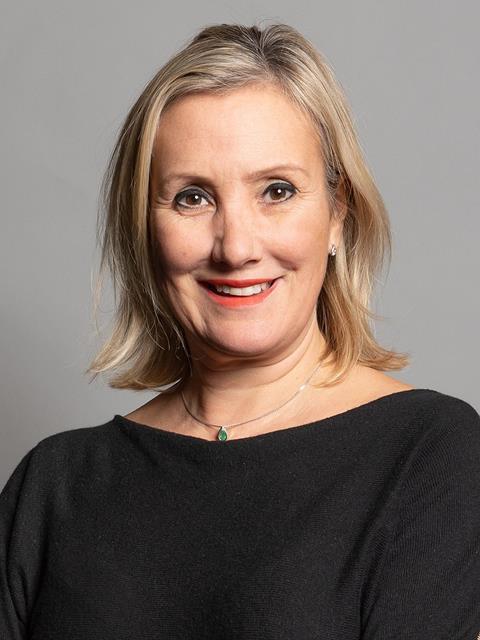 Culture minister Caroline Dinenage convened a roundtable yesterday (29 June) with representatives from across TV, film, music and fashion, including British Actors Network founder Helen Raw, who agreed a plan of action as the creative sector attempts to overcome longstanding issues with bullying.
The Creative Industries Federation will report back to government and lead on the plan, which will focus on the three planks of 'prevent', 'protect' and 'monitor'.
The first plank will involve stopping bullying, harassment and discrimination from arising via cross-industry initiatives and codes of conduct.
'Protect' will push for those who face bullying to have easy access to support and advice and 'monitor' will ensure the industry examines long-term effectiveness of initiatives tackling the issue.
Bullying, harassment and discrimination in the creative sector is "deeply concerning", said Dinenage, who said the representatives understand the "duty of care that is owed to those that work in these sectors".
"Today we have taken positive steps on the path to ensure no one feels bullied, harassed or discriminated against in the creative industries," she added.
The roundtable, prompted by a meeting between culture secretary Oliver Dowden, Dinenage and singer/songwriter Rebecca Ferguson, came just days after Broadcast published allegations of bullying from 10 former staff and freelancers at Just Tattoo of Us producer Gobstopper TV.
Within the screen sector, Time's Up UK has called for a summit to discuss plans for an independent body providing a safe space to victims.
Meanwhile, the BFI, Bafta and Film & Television Charity have published a landmark template and set of resources in March to help producers of all sizes deal with bullying.