Freelancers have more options than ever for reporting bad behaviour, but navigating the array of different services offered by broadcasters, indies and third parties can be challenging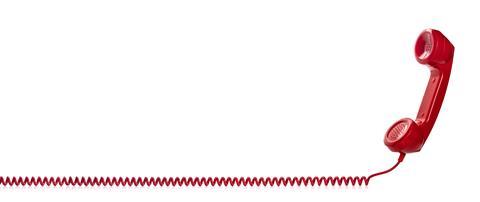 The level of scrutiny surrounding workplace bullying and harassment is higher than ever, but freelancers being subjected to unacceptable behaviour still have to navigate a confusing patchwork of services to get their voices heard, with each broadcaster and production group tackling the issue in a different way. Underpinning this are a variety of services from industry-wide stakeholders, including support lines, bullying hotlines and whistleblowing services.
The wealth of options on offer is cause for optimism, as is the clear ambition for employers to better support vulnerable staff who fall between the gaps of HR departments, but the concern is that they are not co-ordinated or working as effectively as hoped.
High-profile cases
In a number of high-profile industry cases involving actor/director Noel Clarke, director Charlie Hanson, Left Bank exec producer Chris Croucher, and Broadcast's own investigation into Gobstopper boss Ross McCarthy, it was third-party journalism that highlighted the allegations of inappropriate behaviour, rather than an internal industry investigation.
A Bectu survey for BBC Radio 4's File on 4 programme revealed that of the circa-1,400 film and TV industry respondents who said they had been bullied, sexually harassed or abused at work, some two-thirds had not reported the problem.
Film and TV Charity bullying pathway adviser Justine Walton says the situation is exacerbated by the freelance nature of the industry. "A lot of these problems stem from the fact that the mechanisms and processes aren't as clear as they are in other industries," she says. "Often people don't even know who is paying their wages, let alone who has a duty of care over them."
BROADCASTER BULLYING SUPPORT
BBC
The BBC encourages raising the issue informally first. If still unsatisfied, staff and freelancers can contact its bullying and harassment helpline, or independent whistleblowing service Navex Global.
Helpline Number not publicly available
Whistleblowing Navex Global (number not publicly available)
ITV
ITV recommends five routes of reporting for freelancers: raise a concern with a line manager or HR manager; contact a trade union; report via the Speak Up service; or use the Askcarolyn service set up by chief executive Carolyn McCall.
Helpline Askcarolyn (internal use only)
Whistleblowing Speak Up (0800 915 1571)
Channel 4
Freelancers should first raise concerns with the production company. If they feel this is not appropriate or their concerns have not been addressed, they can contact Speak Up.
Whistleblowing Speak Up
Channel 5
Anyone working on a ViacomCBS production can report incidents anonymously.
Helpline openline.viacomcbs.com
Sky
Freelancers and internal staff are advised to report any incidents to Sky's in-house whistleblowing service or to a safeguarding representative on set.
Whistleblowing Sky Listens (comcastskylistens.com)
The Film and TV Charity launched a dedicated bullying hotline in March amid a surge in calls to its existing support line. The hotline (0800 054 0000) is promoted on the call sheets of BBC, ITV and Sky shows, as well as those produced by BBC Studios, ITV Studios and Banijay-owned companies. The BFI and Bafta also direct freelancers to use the service. Since its launch, 40 people have called the hotline seeking advice - effectively 10 a month.
The charity has no investigative power but instead provides advice and emotional support for callers – helping victims access legal advice and guiding them through the available options. "The individual can assess the risk or benefits of escalating the matter," says Walton. "But there is a lot of fear around how reporting a problem will be handled. People worry that filing a complaint will result in them being exposed."
Of the 40 calls to the charity's hotline so far, just two have led to individuals seeking legal advice, with both cases subsequently de-escalated. Walton says the majority of cases are resolved via mediation or by dispensing advice about ways to improve communication with employers. "There are lots of ways to defuse situations," she says. "Not all cases need to result in a confrontation between a bully and their victim, with a big catastrophic outcome."
Film and Television Charity chief executive Alex Pumfrey is keen to stress that there are clear industry protocols in place. Anyone who has experienced bullying or harassment should report it to whoever is/was their employer at the time.
If they are a production freelancer , that is the production company, which should have made its reporting policy readily available to staff at the start of any job.
If it's not clear how to do that, if the production company doesn't yet have a reporting system, or if an individual doesn't feel confident reporting to their employer, they should be able to raise it to the commissioning broadcaster.
Beyond that, anyone who finds themselves lost can call the the Film and TV Charity first - or at any point in the process – on 0800 054 000. The line is 24/7, completely free, independent and confidential, and earlier this year we introduced a new Bullying Advice Service.
One role that its hotline plays is to direct individuals to a relevant whistleblowing service, depending on the severity of the complaint and to which production company or broadcaster it relates.
Whistleblowing hotlines are usually operated by independent companies with the authority and ability to investigate incidents – some, like Speak Up, are staffed entirely by ex-police officers. A victim who calls such a service would usually take part in an initial interview, before being asked to call back for an update once their claims have been investigated.
"The industry is taking this deeply seriously. TV doesn't want to be presented as toxic and unsafe"
John McVay, Pact
The victim can be kept anonymous, although the guidance is that it is easier for issues to be investigated if this right is waived.
Pact chair John McVay says he's observed bigger indies putting in place extra policies and resources to tackle bullying and harassment issues. "The industry is taking this deeply seriously. TV doesn't want to be presented as a toxic, unsafe industry," McVay says.
In June, Pact rolled out an off-the-shelf Inclusion Toolkit, which includes practical advice for indies on how best to prevent or tackle bullying and harassment at their companies.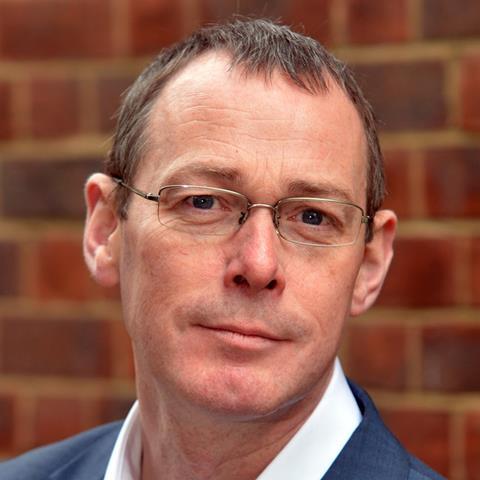 Pact deputy chief executive and director of business affairs Max Rumney acknowledges that it has been challenging for freelancers to know how to report problems, with different suppliers operating different procedures. It is vital that indies adopt a "simple and transparent approach", he says.
"The narrative that reporting bullying is complicated is concerning," he says. "You are dealing with a number of reputational issues, so people need to feel confident when they use the system."
Excluding sexual misconduct issues, most grievances are dealt with informally and quickly, as they occur, and are only escalated when the individual is unsatisfied with the outcome.
"Non-reporting is a real issue. People just want to get to the end of their contract"
Paula Lamont, Bectu
Bectu can be a first port of call for members who experience problems at work. Paula Lamont, who manages the union's reporting process, says that since the allegations were made against Clarke – which the actor/director denies – she has noticed an uplift in companies contacting her for advice. "Non-reporting is a real issue," she says. "There is a culture of people just wanting to get to the end of their contract and not show any vulnerability."
Those who do opt to contact Lamont are asked to conduct a "lengthy" run-through of the situation in a bid to agree on a preferred outcome.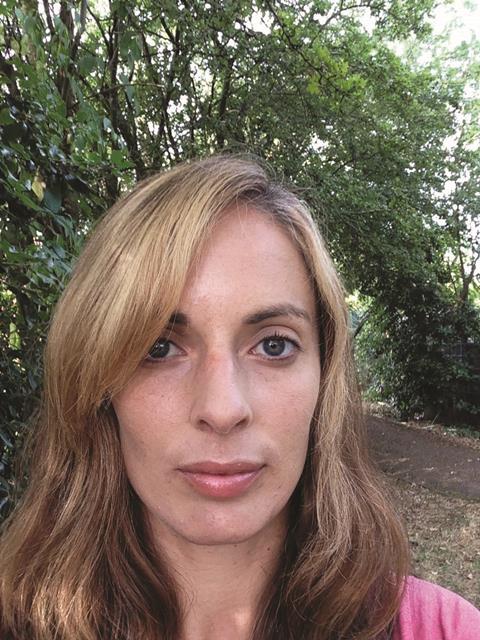 These vary from wanting the perpetrator to leave their job to an acknowledgement of wrongdoing from the business. "The most common basis for freelancers taking action is to prevent others from experiencing the same treatment as them," she says.
In March, the BFI, Bafta and the Film & TV Charity combined to publish an action list designed to help producers eradicate bullying, harassment and racism. Backed by the same 40 organisations that adopted the BFI's set of principles to tackle and prevent bullying and harassment, the cross-sector partners also meet regularly to look at potential shortfalls in support.
Reporting gaps
BFI head of inclusion Jen Smith, who chairs the group, acknowledges that gaps in reporting remain.
"Our workforce must be enabled to report incidents and feel confident that guidance and policies are being put into practice on the ground," she says. "Having spoken to many survivors in the course of doing this work, we fully appreciate how difficult it is to report these issues."
In the current landscape, the "pressure and burden" falls on the victim, which is why Smith is calling for employers to adopt bullying policies and introduce a specific reporting process.
Due to reconvene this month, the group is looking at potential policy interventions, including enhanced legal protections for freelancers, a legal definition of bullying and the prevention of misuse of NDAs.
SUPER-INDIE BULLYING SUPPORT
All3Media
Two support services are open to all individuals at All3Media regardless of contract type. One is Tell Jane, a confidential support line run by an independent HR consultancy to provide guidance to individuals who do not feel comfortable speaking to their line manager.
The other is Protect, a whistleblowing charity that advises on how to make a protected disclosure to an employer.
Helpline Tell Jane (telljane.co.uk)
Whistleblowing Protect (protect-advice.org.uk)
Banijay
Banijay offers a confidential whistleblowing service for staff and freelancers
Whistleblowing Banijay Speak Up! (speakup.endemolshine.com)
Fremantle
Fremantle UK directs freelancers and staffers to its employee assistance helpline for general wellbeing and uses third-party whistleblowing helpline Report Concerns.
Helpline Number not publicly available
Whistleblowing Report Concerns (number not publicly available)
One recommendation gaining traction is for dedicated point people to be installed on every production – a measure adopted by Sky when it overhauled its policies in June. The pay-TV broadcaster requires all productions to have safeguarding representatives, exit questionnaires and mandatory training around respect in the workplace for both cast and crew, and display whistleblowing hotline information in prominent areas.
In a letter to production partners unveiling the changes, Sky managing director of content Zai Bennett and Sky Studios chief content officer Jane Millichip said recent events have "shown us that we could and should do more. Now is the time for us all to take a firm stand."
Bectu's Lamont is keen to tackle non-reporting by introducing a uniform reporting procedure. "It's the nature of the industry that everyone makes changes at the same time but does things in different ways," she says. "Bectu is looking to create a standard policy so when freelancers move between jobs, they understand the process in every contract."
Consistency seems to be very much on the agenda as the industry wrestles with simplifying its processes. Last month, charity Times Up UK called for an independent body with investigating powers to report incidents and seek advice, while the DCMS has convened a roundtable on the matter, uniting the creative sector to agree a plan based on three planks: prevent, protect and monitor.
As each broadcaster, indie and industry body looks to reshape policies and guidance in reaction to high-profile incidents, revisions must be done in a way that are simple, clear and consistent. All parties need to adopt similar practices to avoid adding to the confusion.