Live event to take place on 5 July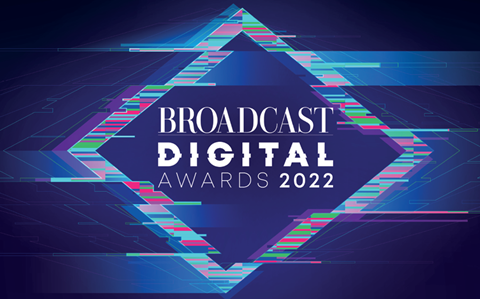 E4 commissioning editor Mel Bezalel, Discovery's head of entertainment Claire Laycock and Air TV managing director Matt Richards are among the judges casting their eye over this year's entrants to the Broadcast Digital Awards.
They are part of a group of judges which also includes Dan Korn, A+E Networks vice president of programming and Kate Edmunds, Talkback's director of programmes.
Click here to discover more about this year's judges
The deadline for submitting entries to the Broadcast Digital Awards 2022 has been extended to 1 April, with the qualifying period running from 29 March 2021 to 18 March 2022. A live ceremony takes place on 5 July at The Brewery, London.
The Digital Awards exclusively celebrate multi-channel broadcasters and their shows, with last year's winners including Dave (Channel of the Year) and Sky Atlantic (Non-PSB Channel of the Year), with Monkey Kingdom named Best Multichannel Production Company of the Year.
Full details on this year's awards can be found on the Broadcast Digital Awards website.
Deadline for entries is 1 April