ROS OWINO
30
Assistant producer, Expectation Entertainment
Nominated by: Tim Hincks and Peter Fincham, chief executives, Expectation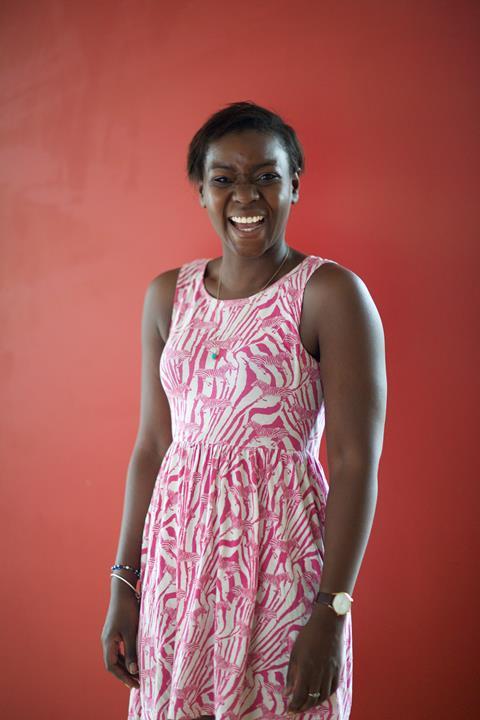 Co-creator of BBC3's Things Not To Say To A… strand and on the development team of ITV's Big Heads and ITV2's Release The Hounds, Ros Owino's early credits persuaded Tim Hincks and Peter Fincham to hire her as part of the freshly assembled team at Expectation.
It's the latest home for her talents, which have also graced Studio Lambert, Firecracker, Fresh One, Mentorn Media and Gogglebox Entertainment, as well as a 30-minute doc she produced and directed for the Brains Trust.
Impressed by Ros's creative flair and technical brilliance, Hincks and Fincham set her to work on pitch documents, developing everything from quiz shows to fact-ent, studio shows and events. A former VT editor, Ros has cut sizzle reels from scratch and is self-shooting content for the company.
Praising her organisational skills and ability to stay calm under pressure, Hincks believes Ros will fly high in development and production. "Ros has been an invaluable member of the brand new Expectation team," he says.
"I am fully confident that I'll be working for her at some point in the very near future."
MAHI IFTIKHAR
26
Producer, The Garden Productions
Nominated by: Fozia Khan, executive producer, The Garden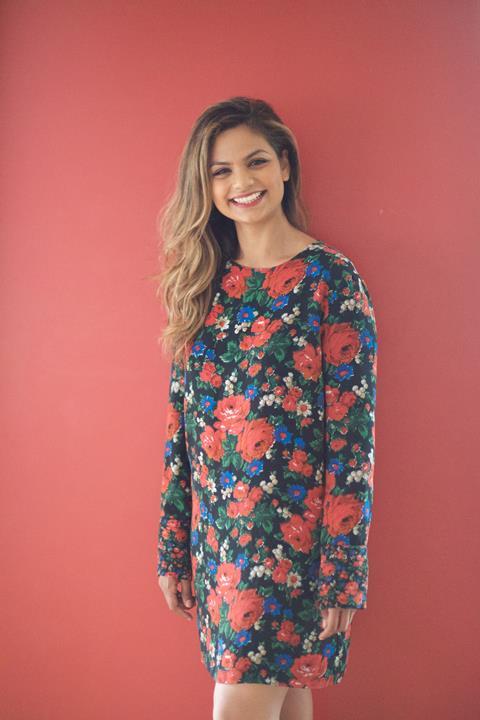 The Garden executive producer Fozia Khan says Mahi Iftikhar was destined to be a producer from a young age. Arriving in the UK from Pakistan aged eight, she was overwhelmed by the choices on offer on her first trip to Morrisons.
"Her new life in the UK gave her a wonderful enthusiasm to grasp everything that comes her way," says Khan. "Mahi has an unbelievable lust for life and people, and this is what I think makes her an exceptional AP and now producer."
Khan credits Mahi with "emotional intelligence, combined with an infectious enthusiasm, tenacity and optimism" and an ability to get into any community and build bridges instantly.
On Diverse Britain (w/t), an upcoming C4 series about race and different communities living side by side, she managed to get initially wary people on board quickly and kept a clear head when the schedule was thrown into disarray by the Manchester terrorist attack.
A graduate of the C4 production trainee scheme, Mahi's CV includes a stint on First Dates and an AP role on Princess Productions' Life Stripped Bare, plus AP on several shows for Viceland UK's channel launch.
"Mahi is already working at a producer level," says Khan. "She is a rare talent who will go all the way to the top in whatever area of television she chooses."
LINDSEY MACE
30
Producer/director, Voltage TV
Nominated by: Jon Alwen, executive producer, Voltage TV
"Lindsey Mace's Killing At The Carwash is a film any director would be proud of, let alone a first-timer," declares Voltage TV executive producer Jon Alwen.
The BBC3 film, her debut as PD and entirely self-shot, tackled gangland killing and depended on access to the LAPD Homicide Unit, the victim's family and founding members of the gang.
"It's an extraordinary piece that sets her apart and points to a promising future," says Alwen. "It's emotionally engaging, riveting, manages complex past-tense storytelling and touches on bigger issues without losing sight of its main narrative flow."
BBC documentaries commissioning editor Danny Horan adds: "It had tricky access to navigate, a limited amount of time to film and a complex story to tell. Lindsey made it look easy."
Elsewhere, Lindsey has secured access to a New York jail (ITV's Life Inside Lockdown), the NHS (Channel 4's NHS: £2bn A Week And Counting) and the Metropolitan Police (BBC1's The Met).
She is currently PD on a series of BBC3 shorts about sexual consent. "Lindsey is just brilliant," adds Alwen. "She's one of those rare people to whom you can hand anything, no matter how tricky, and know she will handle it superbly."
EMILY TURNER
29
Producer, Story Films
Nominated by: Peter Beard and David Nath, managing directors, Story Films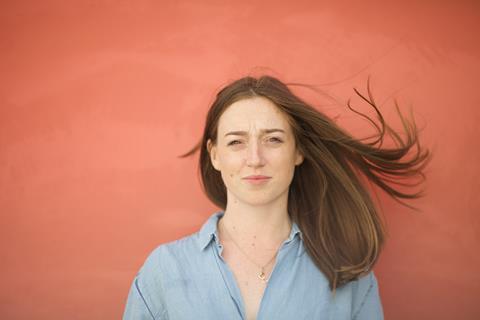 When Peter Beard and David Nath set up Story Films, Emily Turner was the first person they chose to join them. Beard had Emily in mind after being impressed with her tenacity on Century Films' challenging Channel 4 children's mental health series Kids On The Edge, which built on her earlier producer role on BBC3's Diaries Of A Broken Mind, winner of the Mind in Media Award.
"She is certainly the most talented producer I have worked with," he says. "The access and intimacy we got on that series were all down to her."
Emily had developed documentaries and dramas for Nash too, prior to joining Story, and also worked on Sue Bourne's C4 doc Fabulous Fashionistas and Kirsty Cunningham's BBC2 series Protecting Our Foster Kids.
Beard praises her sensitivity in dealing with difficult subjects and says he can see her future in directing as much as producing. "Emily instantly puts contributors at ease and gets to the heart of the narrative," he says.
"She is constantly seeking to ask important questions and has a clear vision for films and a powerful voice for telling them."
SARAH MUHSEN
27
Assistant Producer, Raw TV
Nominated by: Jack Bootle, head of UK development, Raw TV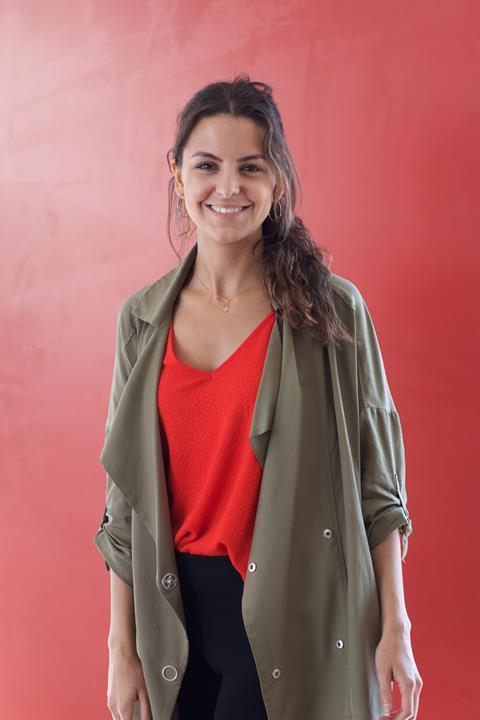 Sarah Muhsen is the definition of a development all-rounder, says Raw Television head of UK development Jack Bootle.
In 18 months at the indie, she has seen BBC2's upcoming series Bollywood: World's Biggest Film Industry (w/t) from conception through to commission and helped develop BBC Science special Chris Packham: Me & My Asperger's (w/t).
She has also generated thousands of pounds worth of paid developments for the US. "Sarah can turn out a killer proposal, get access to a secretive clinical trial and convince a Bollywood star to take part in a doc in the space of an afternoon," says Bootle.
"Tell her she needs to cancel her weekend plans and fly to Mumbai tomorrow to scope out some locations and she doesn't turn a hair."
After working for Arrow Media and Studio Lambert, Sarah took time out from the industry to work as a mental health assistant at the Priory Hospital. Bootle believes this gives her the edge in speaking to doctors and scientists and in managing programme ethics and contributor care.
"Sarah really comes into her own in pre-production," he adds. "She will make sure contributors are happy, access is nailed and protocols are in place. Even when an idea is at its earliest stage, her mind will be leaping ahead to work out where the problems will lie. I breathe a huge sigh of relief when Sarah is on a project because I know it's in the best possible hands."
RUBINA PABANI
29
Producer Mentorn Media

Nominated by: Jonathan Hewes, chief executive, Mentorn Media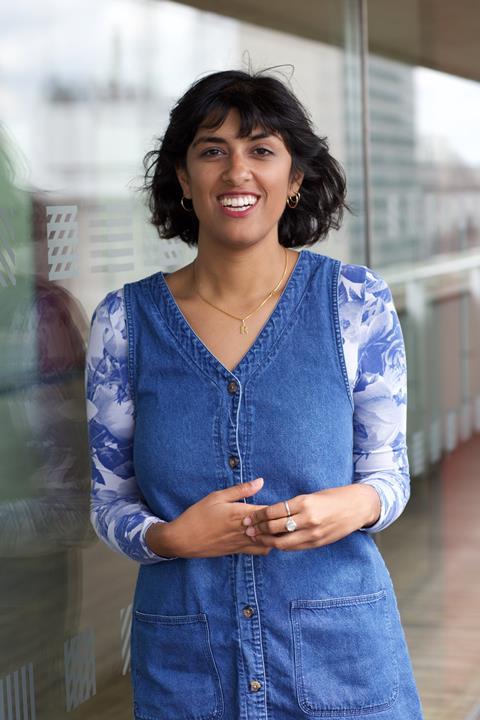 Rubina Pabani is a rising star at Mentorn Media after joining as a researcher on BBC3's live debate series Free Speech, including 2015's political party leaders' special.
She was quickly promoted from assistant producer to producer on BBC3's acclaimed short-form series Things Not To Say, on the strength of her casting and skill in interviewing people about everything from schizophrenia to stammering and owning dangerous dogs.
Working in a tiny team that embodies multi-skilling, Rubina is also involved in researching, shooting, editing and delivery of multiple versions – all to a brief of creating immediately engaging content but with real substance.
Outside of Mentorn, Rubina has been an assistant producer on Lime Pictures' Educating Joey Essex: US Election Special and worked in research and development at Google, Tellycopter and Yalli.
"Rubina has really strong journalistic skills and the ability to deal with interviewees from all backgrounds and on a huge range of subjects, plus the sense of fun and flair that is crucial to delivering digital content," says Mentorn Media chief executive Jonathan Hewes.
"Her ability to produce compelling digital and short-form content is only going to be more valuable as the TV environment continues to transform itself over the next decade."
SHELLEY RAI
29
Casting producer, Naked Entertainment
Nominated by: Simon Andreae, chief executive, Naked Entertainment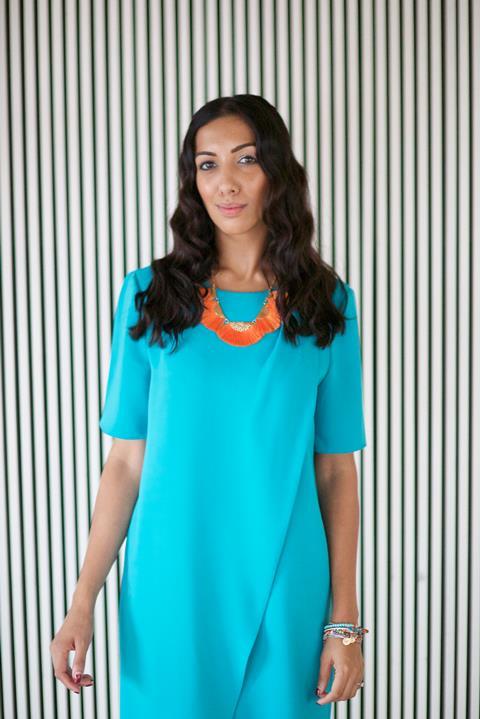 From pole dancing with escorts to fostering genuine relationships with terminally ill patients, Shelley Rai is "the go-to girl for cracking complex and seemingly impossible casting briefs", reckons Naked Entertainment chief executive Simon Andrae, who is increasingly using her as a location producer.
Starting as a receptionist at C4, Shelley joined its producer training scheme as a researcher and was soon casting four of the seven contributors on the BBC1 debut of Renegade Pictures' Don't Tell The Bride, despite being the most junior production team.
On her latest project, C4 series Himalaya High, Shelly single-handedly cast the series in development, helping to secure the commission. Leading three teams, she secured access to schools, pupil referral units and youth charities.
Executive producer Tom O'Brien says: "Shelley has a skill in discovering multi-layered characters in the most surprising of places, can build a rapport with contributors at warp speed and has great gut instincts for what connects with the audience."
Shelley has also impressed US networks A&E, Lifetime, TLC and Discovery with her casting skills.
She found three of the four cast on a one-hour US network pilot about terminally ill patients, and is now casting producer on a full series.
SAMUEL BURR
27
Development producer, RDF Television
Nominated by: Teresa Watkins, executive producer, RDF Television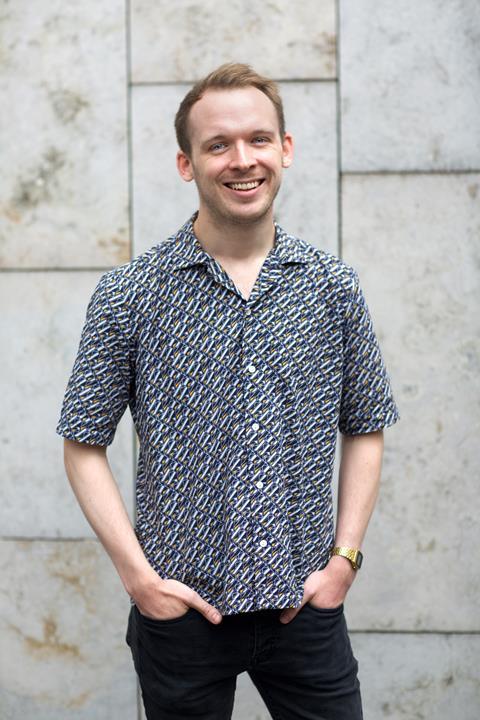 "Samuel Burr thinks like a producer when he's on development and keeps his development brain wide awake when he's on production," says executive producer Teresa Watkins.
On C4's The Secret Life of 4, 5 and 6 Year Olds, Sam was the mastermind behind standout tasks such as the five-tier chocolate fountain, the butterflies and the hatching chicks, while as talent producer, he pushed the scientists into new territory, including persuading them to try out some tasks themselves.
"Sam brings fun to any production without compromising integrity or his own strong moral compass," Watkins says. Sam previously developed BBC2 Modern Times doc The Secret Life Of Cleaners and the pilot of BBC2's Most Amazing Backyard Builds.
Among his current projects are new BBC format Make: Craft Britain and a 90-minute C4 fact-ent special for Optomen about gender and sexual identity. "Sam understands instinctively what people want to watch," says
Watkins. "He just gets character, story and, above all, humour. And he is fearless in pursuing them. We used to joke that Sam would be our boss in 10 years' time. I've recently halved that to nearer five."
JORDAN MALOY
24
Assistant Producer, Twenty Twenty
Nominated by: Barnaby Coughlin and Kim Rossiter, executive producer and series producer, Twenty Twenty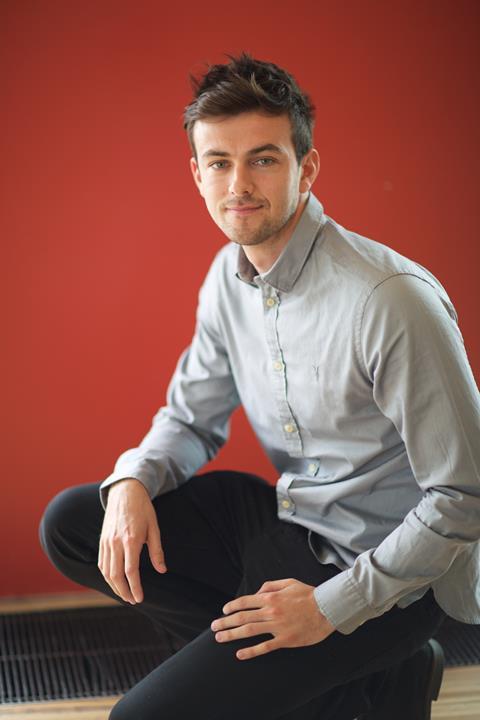 First Dates executive producer Barnaby Coughlin says that Jordan Maloy "can spot a story and fantastic contributor at 20 paces".
Maloy's gift lies in his ability to look beyond the obvious dating candidates and unearth stories that bring real heart to the show. His finds include 90-year-old widower Raymon and Stuart, the first blind person to feature.
Another hit closer to home: terminal bone cancer sufferer Annie, whose story attracted 8.6 million Facebook hits, was an echo of Jordan's own brother's battle with cancer.
After researcher credits on Wall to Wall's Child Genius, Studio Lambert's Four In A Bed and North One's Storage Hunters UK, among others, Jordan joined First Dates as a researcher on series five and was promoted to AP for series six.
Series producer Kim Rossiter is unequivocal: "Jordan is the best hire I've ever made. What he's brought to First Dates has blown me away. Plus he's conscientious and humble."
She believes Jordan is ready to move up to PD, but says he is keen to keep broadening his AP experience. "Any other production that might be able to snap him up while we're between series should consider themselves very lucky indeed."
LISA MURPHY O'REILLY
28
Freelance producer/director
Nominated by: Stephen Marsh, executive producer, Pioneer Productions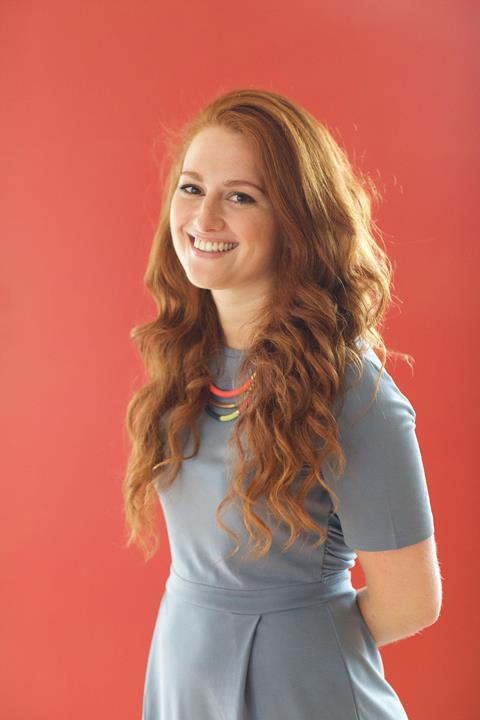 Lisa Murphy O'Reilly was thrown in at the deep end on her first producing gigs. For Red Bull TV's Mission Amazon, she embarked on a nine-week shoot following a paddleboarder down the Amazon river.
With no production manager until post-production, she oversaw a £250,000 budget, hired the crew and managed health and safety – then went on to direct the edit, post-production and GFX.
Further adventure films include Open Space and Fat Biking The Wilderness. "On these two films, Lisa achieved what I thought nigh-on impossible – and with extreme grit and calm under pressure," says executive producer Stephen Marsh.
"I don't know many people who would fly on their own to the Namibian capital to negotiate with government officials when they threatened to shut down the project."
Lisa went on to work her way up from AP to PD across three series of Discovery's How The Universe Works and produced fixed-rig show Dr Christian Will See You Now and My Big Fat American Gypsy Wedding for Firecracker.
With more How The Universe Works, plus a nine-minute doc for BBC4, Marsh says the sky is the limit for Lisa.