Sky Arts orders 48 Hours at Rockfield and Starzplay picks up US drama reboot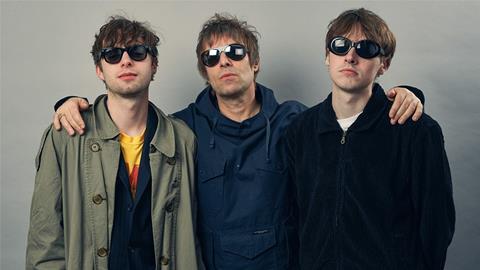 Liam Gallagher single set for Sky
Sky Arts has ordered a 60-minute doc featuring Liam Gallagher and his sons, Lennon and Gene, at Wales' Rockfield Studios. Warner Music Entertainment's single film, Liam Gallagher 48 Hours at Rockfield, will include performances of exclusive tracks from the C'Mon You Know album, plus two Oasis classics – interspersed with his views on music and song writing. The commissioners are managing director of content Zai Bennett, director of entertainment Phil Edgar-Jones and commissioning editor Shirley Jones. The executive producer is Warner's Kate Shepherd.
Chief execs assemble for RTS London Convention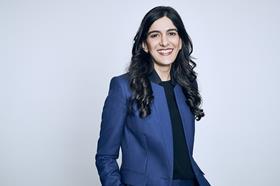 The RTS London Convention 2022 is to take place on 27 September with Tim Davie, Carolyn McCall, Alex Mahon and Stephen van Rooyen among the speakers. The day-long event, titled The Fight for Attention, will be sponsored by Warner Bros Discovery EMEA, with its president and managing director Priya Dogra acting as chair. She said: ""With more choice than ever before of what to watch and how to watch it, the fight for consumer attention between broadcasters, streamers and other types of entertainment is changing the way we create, compete, and collaborate." Click for more information and tickets.
Starzplay acquires UK streaming rights for Queer As Folk reboot
Streaming service Starzplay has acquired the rights for the US Queer As Folk reboot from NBCUniversal Global Distribution for its service in the UK, Belgium, France, Germany, Italy, Luxembourg, Spain, the Netherlands, the Nordics, Brazil and Latin America. The eight-part series will debut in the UK on 1 July, with two new episodes available each week. The reboot is produced by UCP, a division of the Universal Studio Group.
AudioUK launches production census
AudioUK has launched its latest Audio Production Census to capture the state of the audio production sector through the activity of the UK's podcast, radio and audiobook producers. The results will be used to promote the sector to attract more investment and to help secure policy gains such as tax relief and skills funding. The survey will also map where in the UK independent producers are located, plus seek data on training activity and investment in production facilities and equipment. Last year's census revealed that production companies are diversifying into a growing range of audio activity. Click to take part.
YouTube Originals exec joins Talented People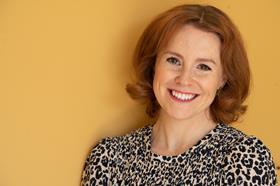 YouTube Originals production exec Emily Taylor has joined TV executive search company, Talented People, to lead its digital production staffing department. Taylor has previously built an in-house digital production arm at full-service agency Studio 71 and is the former head of production for digital at The Jamie Oliver Group. Talented People has also promoted its Manchester-based talent manager Naomi Callan to the newly-created head of talent role, a jobshare with Katie Bright. Other recent hires include: talent manager Tors Sorby, former talent manager at MAMA Youth Project; junior talent manager Jessica Endonyan and Glasgow-based talent coordinator Nicki Reilly.