Richard Woolfe remembers an outstanding director and a dear friend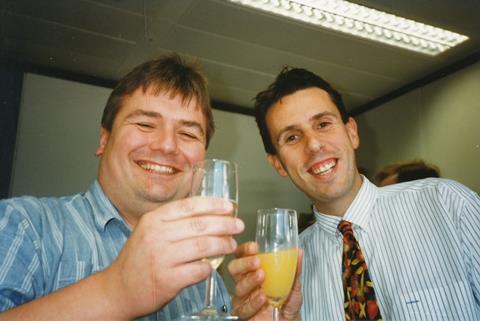 A few weeks ago Stuart McDonald excitedly called me. 'My Ricky, my Ricky, it's your Stuey here". He always called me My Ricky. "I have been sorting some things out at home and have found my golden DAT treasury. Come over to the house next Thursday - we'll have fine dining with some finest wines and we'll listen to some of the title music from our shows we made over the years."
I never got to listen to those tracks with 'My Stuey' as he died in a tragic car accident. But without doubt he left his mark on television as one of our great directors.
He learnt his craft as a BBC TV camera trainee and would often entertain a production meeting about his time as an assistant, then cameraman, progressing to vision mixer and then sitting in the big director's chair itself.
I often heard him tell new colleagues about how he was very proud of his close up of Mrs Slocom's pussy – actually printed on his camera card - or his wide shot of the Daleks, or overcoming seasickness shooting Triangle on a ferry in the North Sea during a gale.
Other times it was the story of becoming a Guinness World Record Holder for ensuring Sunderland was the fastest to declare a result in a general election, or bouncing round the regions for a Children In Need singing and dancing spectacular - Stuart loved television and he loved making television.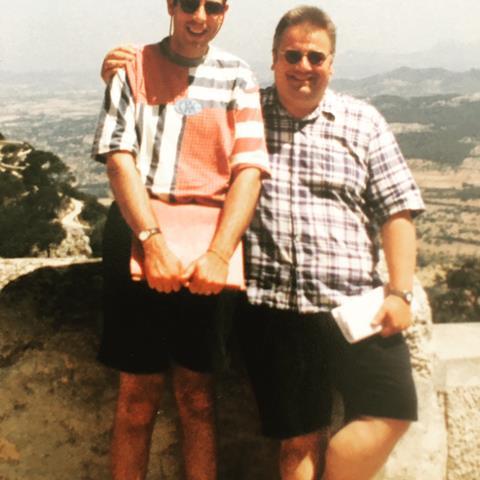 I first worked with him on That's Life! with Esther Rantzen, where we both had the best time working on a show that combined hard hitting stories and entertainment. Stuart revelled in this, bringing all of his entertainment and showmanship credentials plus an innate understanding of the real power of ordinary people telling their story.
Every second working with him was magical. Every producer has their 'go-to' director and Stuey was mine - and together we made great TV.
Stuart was a big man and I vividly remember when he met my son Dan for the first time. We were making the National Lottery Live at the time and Stuey picked me up from home on Saturday lunch time. The doorbell rang and Dan, then three years old asked to open the door. I said fine. As he did, he looked up and exclaimed, "My, what a big belly!" Stuey replied: "My, you'll make a tasty snack!" Needless to say Dan scarpered quickly.
Stuey was loved by so many different departments and genres across TV, and his credits are extraordinary. From news and current affairs (he was the launch director of Breakfast Time) to science and features (a stalwart of Tomorrows World) to events such as many Royal weddings and Miss World.
In entertainment he directed Robot Wars (he was also the voice of the show and created the phrase Roboteers Ready!) Noel's Christmas Presents, Top of The Pops, Hearts of Gold, and the Royal Variety Show and of course Parkinson, which he absolutely loved. More recently he worked on The Chase and Pointless. He could always turn the producer's vision into reality, and always surpass any expectations.
There are so people in our industry that knew Stuart and loved working with him. What made him so different in a gallery was his calm dulcet tones.
He lived by the mantra of doing things in a kind warm and usually humorous way. He told me: "I don't like shouting. It's so unnecessary. We'll all have a much better time if there are lot of laughs along the way." Talent also loved him – "cue the Esther person, cue the Anthea creature, cue His Royal Thingness". He had a wonderful reassuring way with everybody on a production.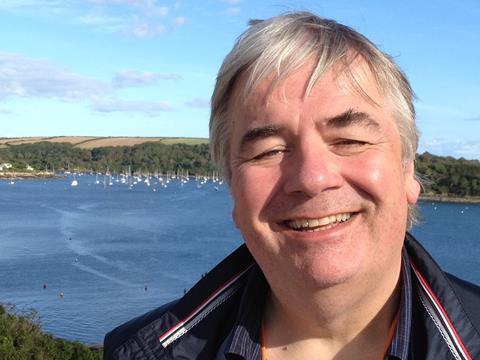 Stuey's legacy is a volume of groundbreaking work that crosses genres, channels and generations. Now he is in God's gallery probably making those around him laugh as he puts on his headset - "Ahh, I see the torture helmets are still in service" and as he tests talkback: "Hello hello, this is Stuart, your director… hello, hello… good grief… it's a fight to get output here!"
Stuey, Stuart McDonald, was 64. He is survived by his partner Paul.
Richard Woolfe is creative director of Goo Woo Media. He has a long career as an entertainment producer and controller of channels including Sky 1, Living and Channel 5.